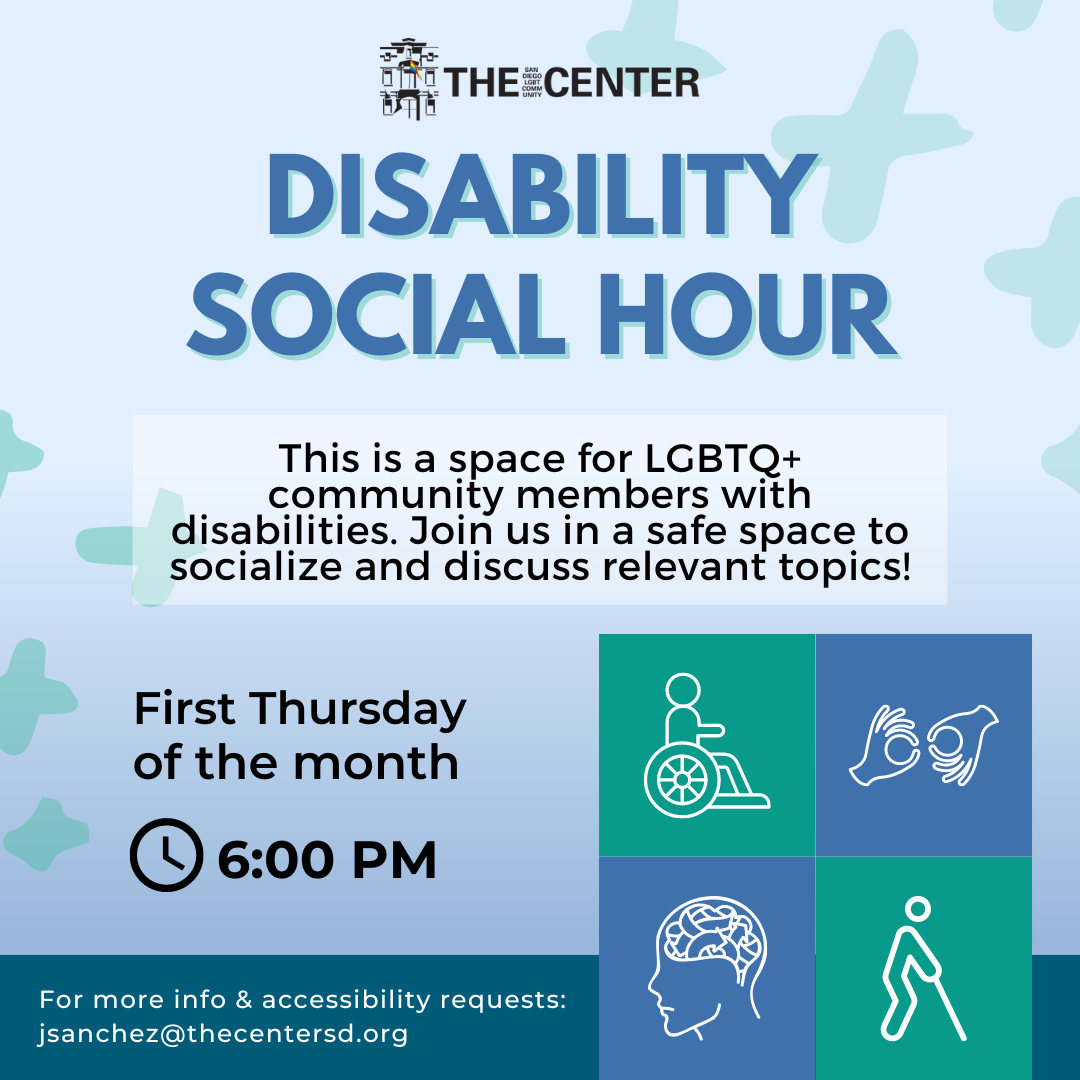 Disability Social Hour (Virtual)
The Disability Social Hour is open to all LGBTQ people with disabilities. The group strives to create a welcoming and supportive space where all members of the LGBTQ disabled community can come together to meet, socialize, and discuss issues of concern for the community.
When: First Thursday of every month, from 6- 7pm
Where: Virtually via ZOOM
Contact: For more information on the group, please contact Jesus (he/him) at jsanchez@thecentersd.org.