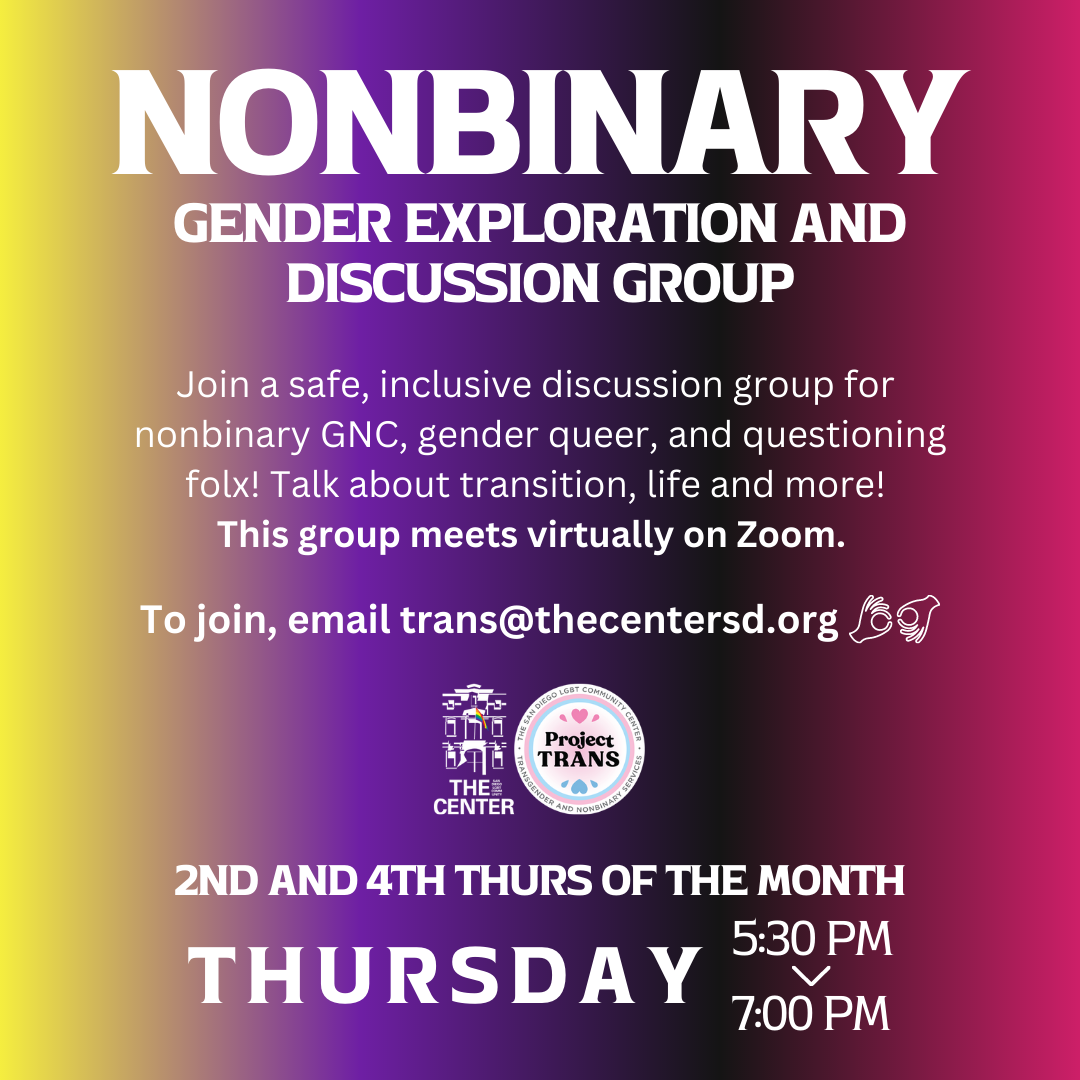 Nonbinary Gender Identity & Exploration (Virtual)
This is a discussion and support group for nonbinary, genderqueer, and gender non-conforming individuals. Anyone who identifies with any part of the nonbinary gender spectrum or anyone questioning/exploring their gender identity is welcome to join. This group also serves as a social gathering space for nonbinary individuals, and casual social interaction is integrated with more structured discussion.
When: Thursdays, 5:30 – 7:00 pm
Where: Virtual via ZOOM

Contact: For more information, and a virtual ZOOM invitation contact our Transgender and Nonbinary Services at trans@thecentersd.org.