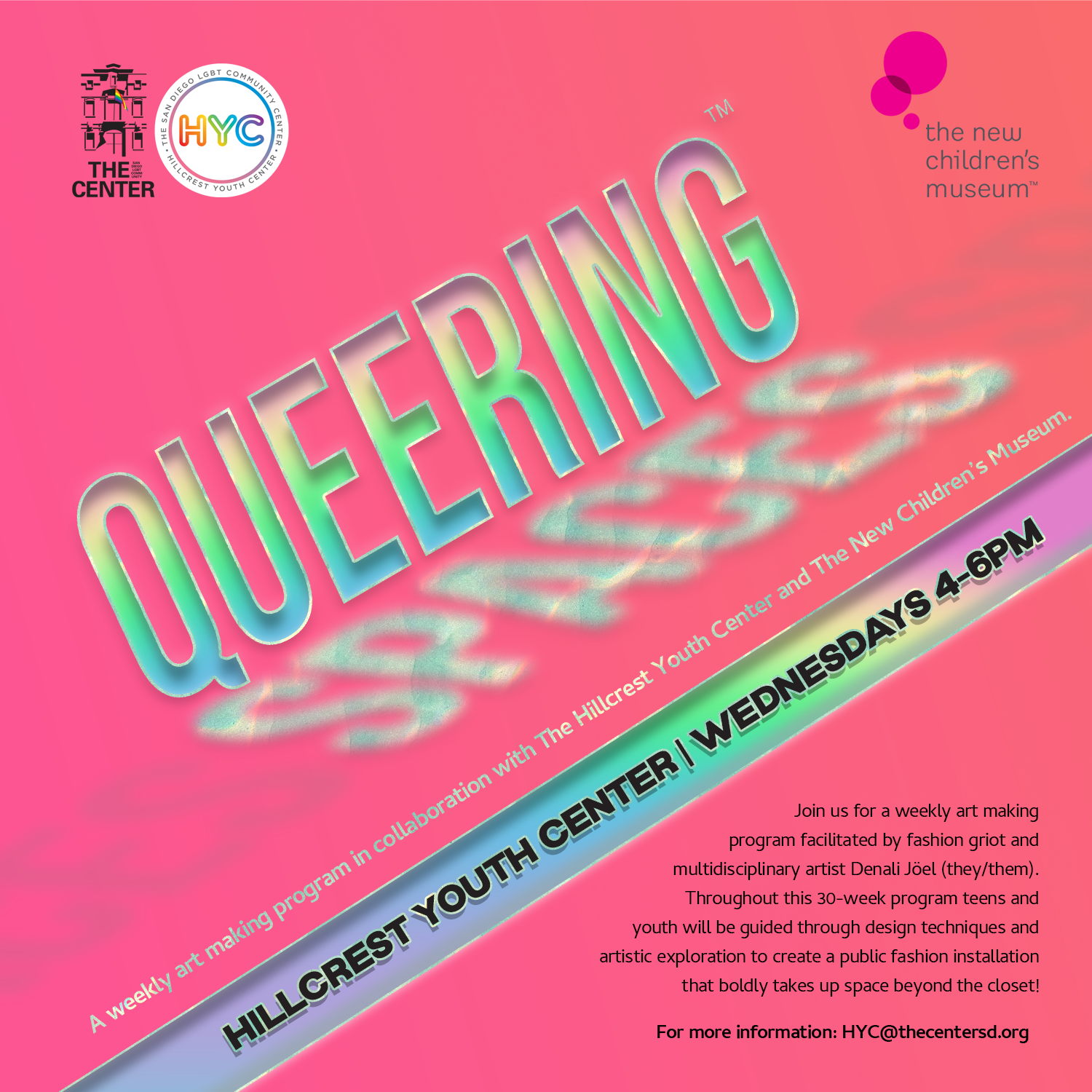 Queering Spaces at HYC
Queering spaces is a weekly art making program facilitated by fashion griot and multidisciplinary artist, Denali Jöel, they/them (@denalijoel). Throughout this 30-week program, teens and youth will be guided through design techniques and artistic exploration to create a public fashion installation that boldly takes up space beyond the closet!
Hillcrest Youth Center
Wednesdays, 4-6pm
This is a free program for youth ages 13-24 years old.
This program is by the Creative Community Advocacy Department at The New Children's Museum in collaboration with The San Diego LGBT Community Center.