Black Services at The Center was launched in 2021 to provide dynamic programming and direct services for the Black LGBTQ community. In addition to social events, community connections, and Support and Discussion Groups, community members can receive medical and non-medical case management, information, and referrals to additional resources including HIV testing and PrEP navigation, and more.
Please reach out to blackservices@thecentersd.org for specific information about the programs and services offered.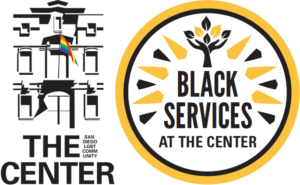 Welcome to Black Services at The Center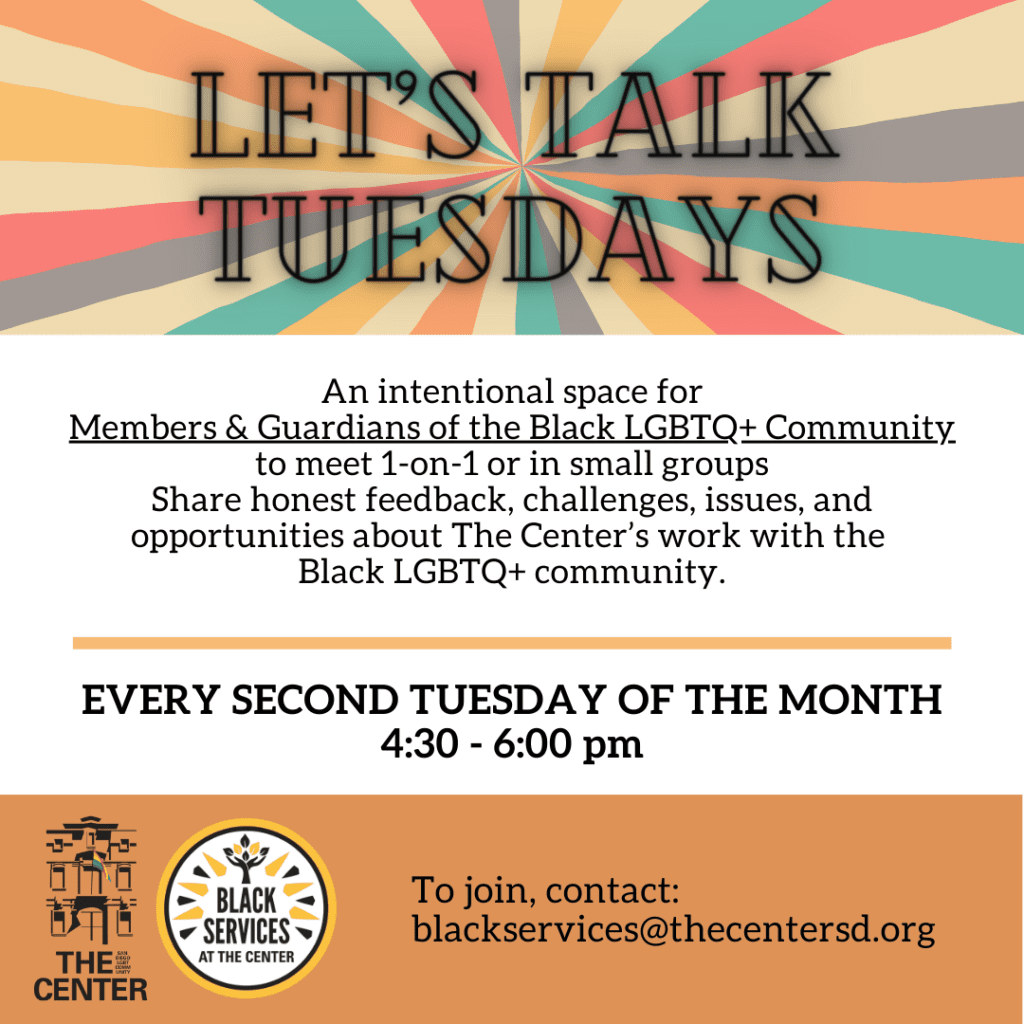 Let's Talk
Tuesdays
An intentional space to meet 1-on-1 or in small groups to share feedback, challenges, issues, and opportunities about The Center's work with the Black LGBTQ community. Please note this meeting is on hold.
Black Services At The Center
Programs and Events
Additional Offerings at The Center
Black services QUARTERLY DIGITAL NEWSLETTER
GET INVOLVED OUTSIDE THE CENTER
GET INVOLVED OUTSIDE THE CENTER
Check Out the Resources Available for our Communities:
Read The Center's Communications on Black Lives Matter:
Sign Up For
The Center's E-News