The San Diego LGBT Community Center's board of directors meets together as a full group eight times a year (September, October, November, February, March, April, May, and a June retreat) for business meetings, strategic progress review, and planning sessions. Board committees meet regularly throughout the year to pursue the more detailed work of the organization and the board.
The public and the community are welcome and invited to attend The Center board meetings, with the exception of the small portion of the session dedicated to personnel matters (executive session). The meetings are from 6:30pm to 8:30pm on the fourth Tuesday of the month, to ensure that the beginning of each meeting includes opportunity for public comment and questions, allowing those unable or uninterested in staying for a full meeting an opportunity to participate or offer comment without having to make a full two hour commitment.
Please feel free to contact The Center's current co-chairs of the board of directors at board@thecentersd.org.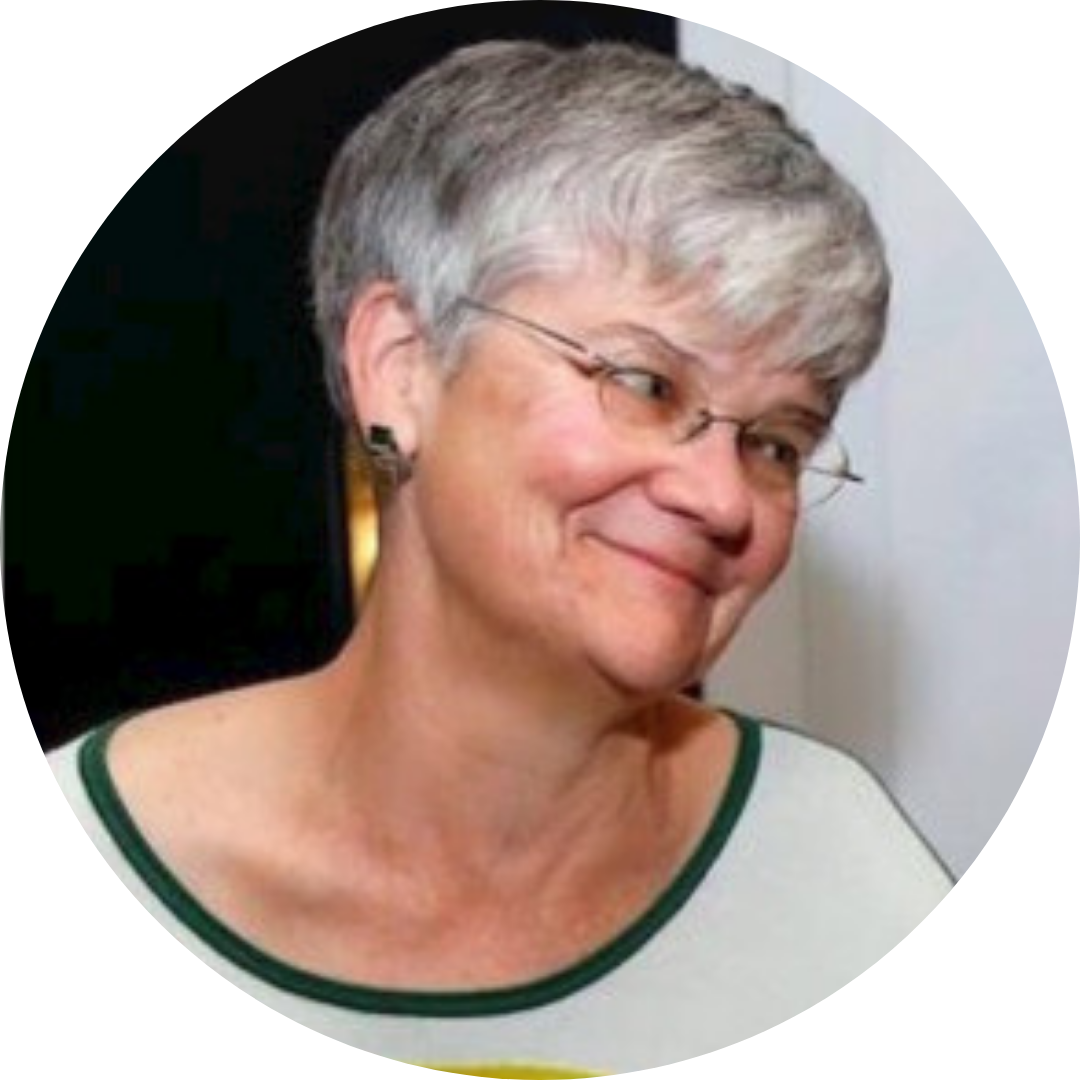 Sue Reynolds, a nationally recognized innovator and strategic leader in nonprofit affordable housing, is semi-retired and a consultant to nonprofits. She led the growth of nonprofit Community HousingWorks over the course of two decades and created affordable apartments and life-changing resident communities for over 9,000 residents in San Diego and statewide.  At Community HousingWorks, she proudly worked with The Center to initiate North Park Senior Apartments, San Diego's first LGBTQ-affirming and affordable apartment community for seniors. Sue is active in the community, when she is not singing in the San Diego Women's Chorus or hanging out with her wife Allison. She serves on the board of Price Philanthropies, Mayor Gloria's Back to Work Task Force, San Diegans for Homes (voter solutions for affordable homes), and the San Diego Eviction Prevention Collaborative. Sue was raised in Ohio and obtained her Master's degree in Urban Planning from Columbia University.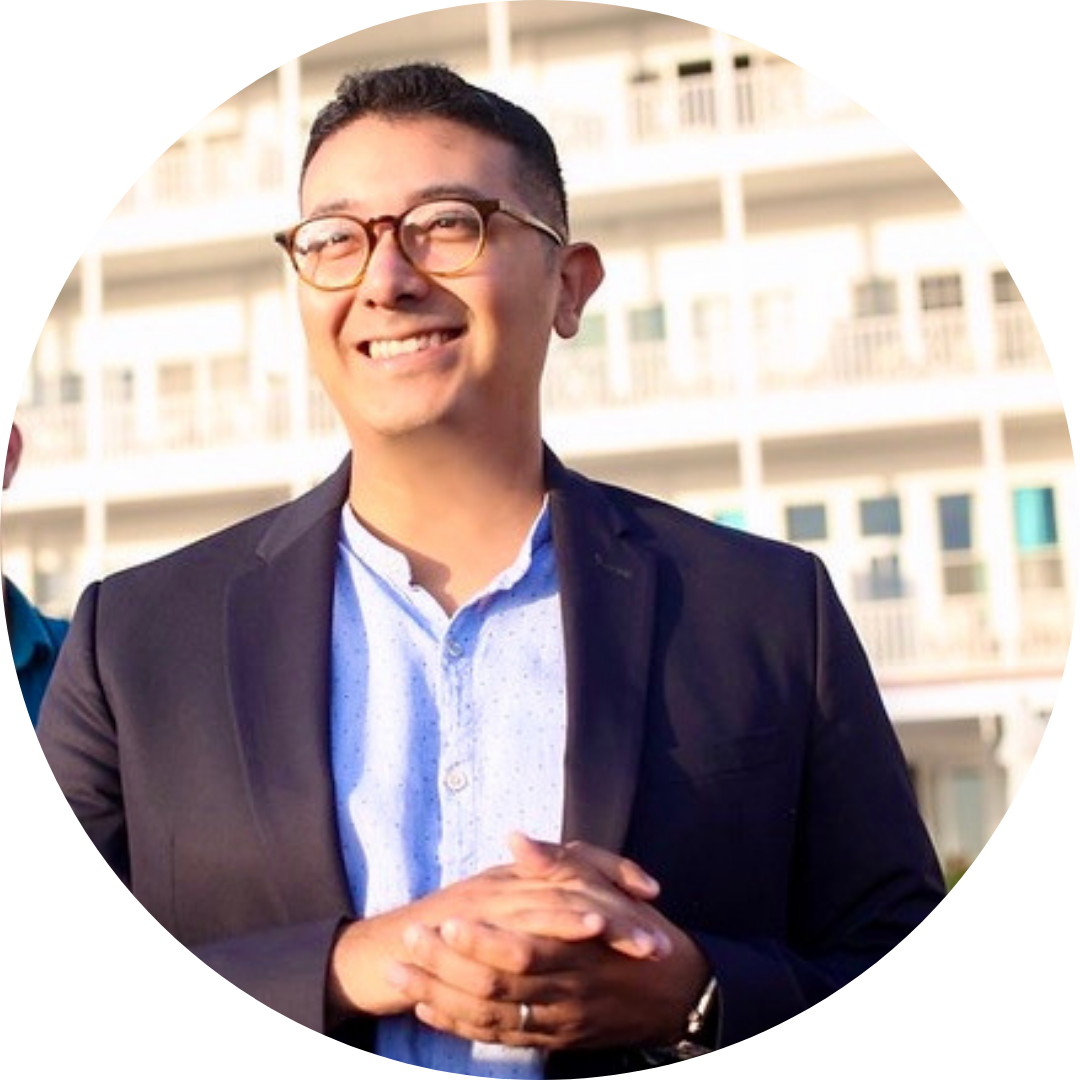 Pronouns: They, Them, Theirs
Ben Mendoza currently serves as a Council Representative for Councilmember Sean Elo-Rivera for the Ninth Council District in the City of San Diego. Ben received their Bachelor's degree in Communication Studies from Seattle University and a Master of Arts in Higher Education Administration from the School of Leadership and Education Studies at the University of San Diego.
They are passionate about supporting and facilitating leadership and identity development work and advocating for an intersectional approach to justice. They currently serve as the Assistant Parade Manager and member of the LGBTQ+ Survivor Taskforce for San Diego Pride. Additionally, they've been involved in Center programming such as the Young Professionals Council (Class of 2017), Project TRANS, and AIDS Walk & Run. Ben identifies as a Queer, Transgender, Non-Binary, Latinx community builder.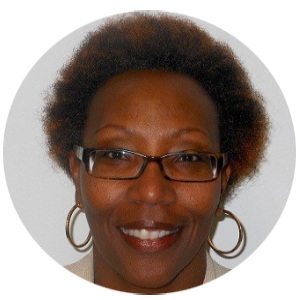 Vernita Gutierrez
Secretary
Vernita Gutierrez is the Vice President of the Community and Government Relations (CGR) Department at Planned Parenthood of the Pacific Southwest (PPPSW). As part of her work, she is responsible for representing and advancing the organization's mission by contributing to and strengthening partnerships in San Diego County through community collaboration, education and outreach.
Vernita serves on several boards and committees, including Alliance San Diego, Black Infant Health Program's Community Council, the San Diego Refugee Forum Health Task Force, Faith-Based Action Coalition of San Diego County, and SoNo Neighborhood Alliance. She is passionate about community health, reproductive justice, youth empowerment and other social justice causes.
Born and raised in Philadelphia, PA, Vernita studied administrative systems management at Drexel University.  She relocated to San Diego, CA in 1989.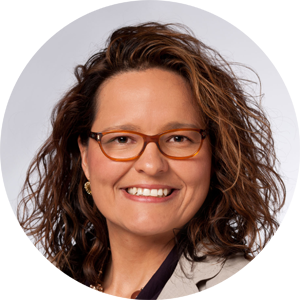 Joanna Clark is the Talent Acquisition Leader for Asia and Enterprise Global Services for Wells Fargo & Co. Joanna began in Talent Acquisition more than 20 years ago with AT&T because she believed there was nothing better than helping people find meaningful work for themselves while helping companies grow. Her involvement with the community began with volunteering for her daughter's schools and working as a soccer coach in the Mira Mesa area for five years. She has also served as a Regional Champion for HISPA and a coach/mentor for Girls on the Run. Joanna was born in Los Angeles and has lived in cities across the country before choosing her adopted home of San Diego, where she lives with her wife, Yvonne, and daughter Jade, and their numerous rescue animals.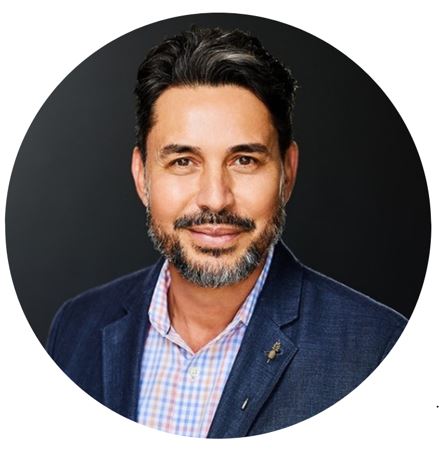 Alberto Bautista
Board Member
Alberto Bautista is Sempra's Director of Diversity and Inclusion. His journey at Sempra started 18 years ago in the accounting and finance division, where he held several roles within the accounting and audit services departments, and most recently managed a cross-company rotation and summer internship programs. Early on in his career (2010-2021), he immersed himself as a volunteer for all diversity, equity, and inclusion initiatives. At Sempra, he served as chair and co-chair for the Local Diversity and Inclusion Council and was an active member of the enterprise-wide mentoring program and the Employee Diversity and Inclusion Council.
Externally he served in several boards, including as the D&I Director for the San Diego Gay Men's Chorus. Through his current role as D&I Director, his volunteer work, and as a Mexican immigrant and LGBTQ+, he brings diverse and valuable perspectives to his work environment. His focus is to continue efforts in advancing as an inclusive workplace, their strong sense of belonging and to lead with empathy and compassion.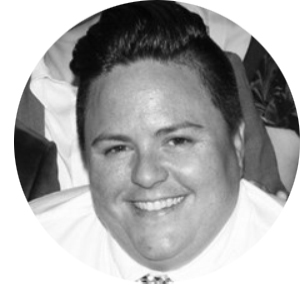 Bixby Marino-Kibbee
Board Member
Pronouns: They, Them, Theirs
& He, Him, His
Bixby Marino-Kibbee is the Center for Gender-Affirming Care Director at Rady Children's Hospital. A nonbinary, transmasculine, queer licensed clinical social worker, they have worked in the fields of social services and mental healthcare since 2005, providing LGBTQIA-affirming care to youth and adults, and their families. Bix was born and raised in San Diego but spent years living and working on the east coast in Virginia and Boston before moving back to San Diego in 2011. As a mental health clinician, Bix has worked with individuals across the lifespan including children, adolescents, adults, and older adults and their families in a variety of settings including residential treatment, outpatient therapy, community-based wraparound services, and more recently within a large healthcare system.
Bix spent five years working with youth and families impacted by systems of care including child welfare and juvenile probation through wraparound services before joining The San Diego LGBT Community Center as the Director of Behavioral Health Services in 2015. At The Center, Bix led a team of twelve clinicians providing outpatient individual, couples, and family therapy to LGBTQIA and HIV/AIDS-impacted individuals. Through this role, Bix focused on addressing the needs of transgender and non-binary youth and adults, including increasing access to gender-affirming mental health services, helping transgender and non-binary individuals navigate healthcare systems and decreasing gatekeeping.
In 2019, Bix joined Rady Children's Hospital as the director of the Center for Gender-Affirming Care. In this role, Bix is tasked with expanding services to include a new stand-alone multidisciplinary clinic, providing a continuum of care for transgender and non-binary children, adolescents and young adults, and implementing training across the health care system. Bix has a passion for reducing health disparities and ensuring that all transgender and non-binary people have access to healthcare that is safe, affirming, and accessible regardless of geographic location and access to financial resources.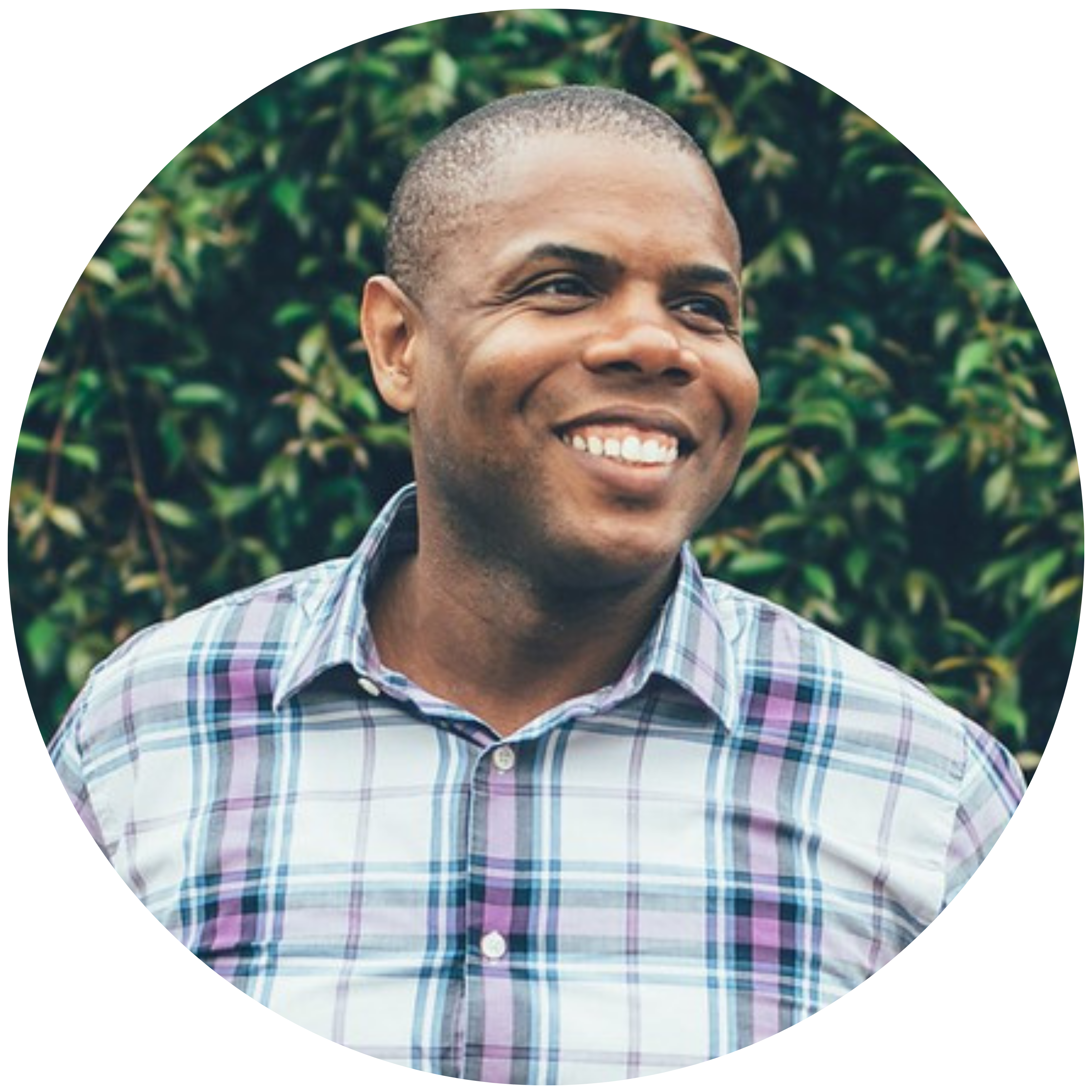 Francis Pickford, CPA
Board Member
Francis Pickford, CPA is the Vice President of Finance at Planned Parenthood of the Pacific Southwest, the second largest Planned Parenthood affiliate in the nation.  In this role he is responsible for managing a $105 million dollar annual budget for three separate legal entities (501c3, 501c4, 527 PAC), managing the billing, collections and insurance verification process for over 250,000 annual patient encounters, and supporting the day to day financial services operations.  Francis is a licensed Certified Public Accountant (CPA) and has over 22 years of experience in nonprofit finance, accounting, and business operations and has worked in public accounting, finance consulting, and led the finance and accounting operations at other nonprofit organizations through periods of extreme growth and challenges.  
Francis enjoys community service and has served on the board of directors of Hosteling International, Free to Thrive, and Serving Seniors.  He also served as the founding treasurer of The San Diego LGBT Community Center's Young Professionals Council. 
Francis was born and raised in Annapolis, Maryland and received his degree in accounting from the University of Maryland, College Park.  He moved to San Diego in 2005 and loves cooking anything and everything on the New York Times cooking page, travelling locally and overseas, cycling, and yoga.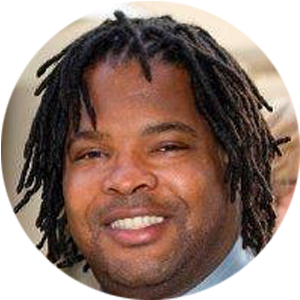 Kafele J. Khalfani, Ed.D.
Board Member
Kafele J. Khalfani, Ed.D. currently is the Dean of Diversity from Smarty Pants, LLC, a research and consulting firm. Previously, he served as the Dean of Student Affairs for Warren College at the University of California, San Diego. In this role, he had oversight for residence life, student organizations and leadership opportunities, orientation, student government, judicial affairs and community development for 4,100 undergraduate students. After receiving a Bachelor of Science in Marketing from Syracuse University and a Master of Arts in Advertising from Michigan State University, Kafele worked as an Account Executive at Ogilvy & Mather in New York. His clients included Cotton Incorporated and Hershey's Chocolate USA. In 2001, Kafele relocated to California and served in a similar role at Suissa Miller Advertising where his brands included Rice-A-Roni and Dole Fresh Salads.
Kafele soon transitioned back into higher education and has worked at many institutions including Loyola Marymount University (MFA '07), Marymount College (now Marymount California University), University of California, Riverside and the College of Staten Island. Kafele earned a Doctor of Education degree from the University of Southern California.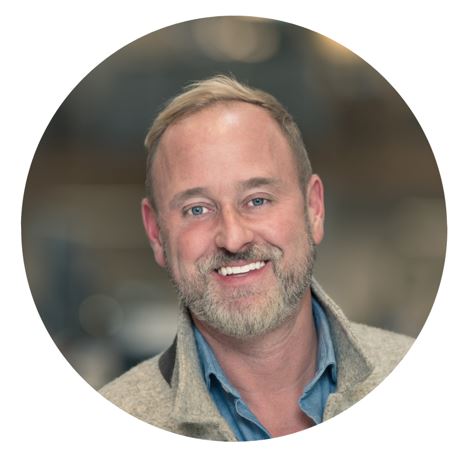 Sean Slater is the Principal-in-Charge of the San Diego office of RDC, an award winning, nationally recognized architectural design firm.  He is a licensed architect in twenty-two states, including California, and has been working in the field for over twenty-five years.  Prior to joining RDC, Sean practiced architecture in Berkeley CA, Atlanta, GA and Austin TX.  Sean is active both locally and nationally with the Urban Land Institute and serves on leadership for the Entertainment Development Council within that organization.  Sean also served on the Downtown Berkeley Association prior to moving to Southern California. 
In addition to those leadership roles, he has published several articles for Urban Land and has led several concurrent sessions for national ULI conferences.  His session "Amplifying the Triple Bottom Line" in 2020 focused on best-practices for real estate developers in light of increasing economic inequities, gentrification and displacement of under-represented communities.  Sean has dedicated his career to creating extraordinary projects for his clients and believes deeply in the importance of the public realm in bringing diverse communities together in joyous and meaningful ways.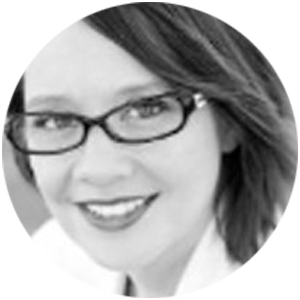 Zaneta Encarnacion
Board Member
Zaneta Encarnacion currently serves as the Chief of Staff to Southwestern College's Superintendent/President. Prior to this role, Zaneta served as the Executive Director of Southwestern College's Foundation, and has held leadership roles in philanthropic and civic organizations for more than 15 years. Zaneta has a Master's in Public Administration and is currently pursuing her Doctorate in Organizational Change and Leadership at the University of Southern California.
Chronically active in her communities, Zaneta is President-Elect for the Chula Vista Rotary; Board Member for Child Development Associates; Board Member for the Chula Vista Charitable Foundation; and member of PFLAG San Diego (South County).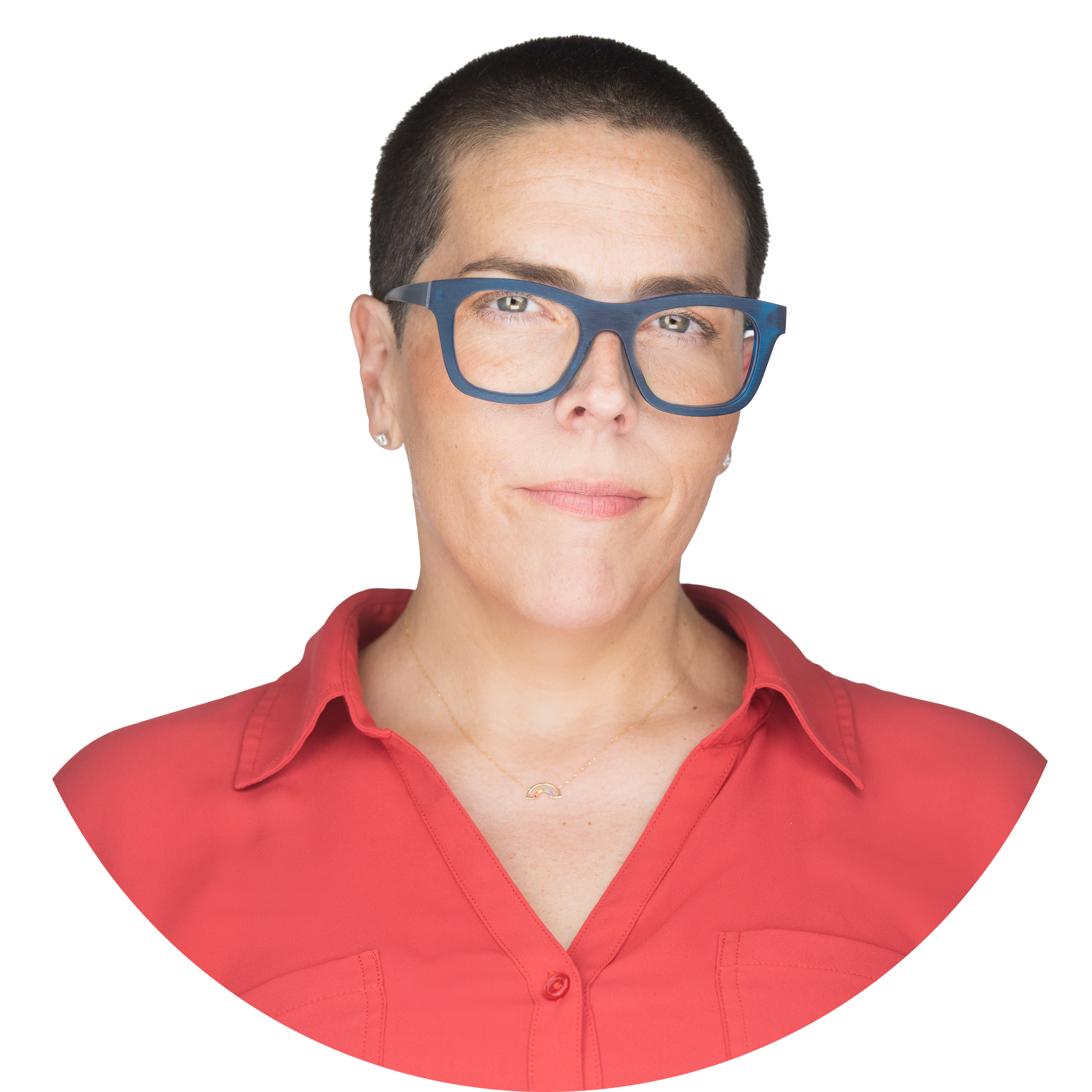 Amanda Keton has been an executive in mission driven organizations for over a decade. Most recently, she was the General Counsel of Wikimedia Foundation, the organization that hosts Wikipedia. Prior to joining Wikimedia, Amanda was General Counsel of Tides Network, a national social justice foundation focused on grantmaking, impact investing, fiscally sponsoring nonprofit projects, and operating shared nonprofit space. While at Tides, Amanda also served as Head of Tides Foundation and oversaw People Operations. She also served as CEO of Tides Advocacy, the 501(c)(4) public policy and civic engagement affiliate in the Tides family of organizations. Amanda rebooted Tides Advocacy's strategic direction after the 2012 and 2016 elections and set strategy in collaboration with the Boards of Directors, staff, donors, community members, and partners. Before her work at Tides, Amanda provided nonprofit organizations with consulting, advisory, and compliance services at Ernst & Young.
Amanda previously served on the Board of Directors for Network for Good, which supported companies and organizations to target, retain, and engage donors through the "Donate Now" button. She also co-chaired the Board of Directors for the San Francisco Lesbian, Gay, Bisexual, Transgender Community Center during which the affordable nonprofit rental space at the Center tripled. She also formerly served on the Boards of Directors for the ACLU of Northern California and the Equal Rights Advocates.
Amanda completed a Master of Arts in Education while teaching middle school and wrote her thesis on why culturally and linguistically diverse students opt out of gifted and talented programs. Amanda is a member of the California State Bar and graduated with a Master of Laws in Taxation cum laude as well as a Juris Doctor from the University of San Diego School of Law. Now, she is based in San Diego and thrilled to serve our vibrant community on the San Diego LGBT Center Board after being a program participant when she attended law school nearly two decades ago.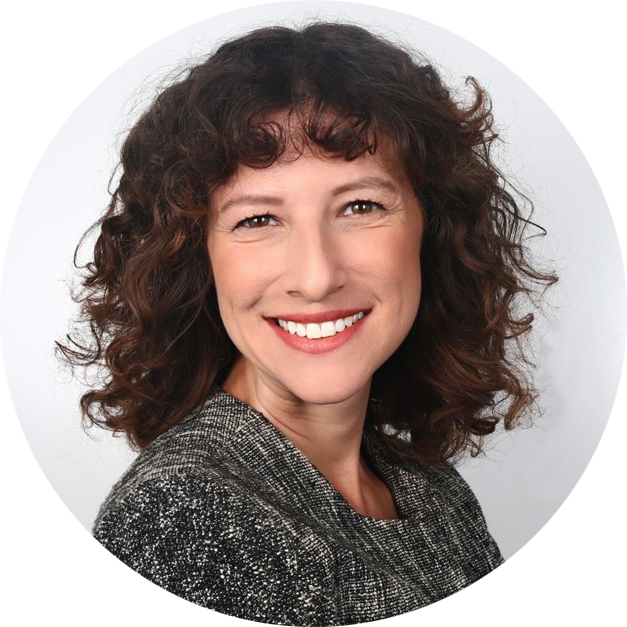 Hollie Bierman
Board Member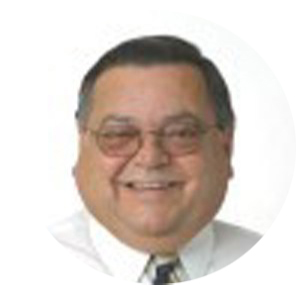 John Laird
John Laird was known and loved throughout San Diego both for his big heart and generous spirit, and as a dedicated LGBT community activist and volunteer. A former Marine, in 1981 John moved to San Diego, where he met his lifetime partner and husband, Aaron Borovoy. They were legally married on July 3, 2008.
John first became involved in the San Diego LGBT community in 1981 as a volunteer for what was then known as The Gay Center. He joined The Imperial Court de San Diego in 1982 and was elected as Grey Wolf Emperor XXI in 1992. John's service to the community personally and through the Imperial Court de San Diego and Temple Emanu-El included the Lesbian Health Project Pink Ribbon Campaign, chair of Toys for Kids, the Nicky Award Board of Governors, the AIDS Memorial Task Force, the Grocery Hearts Food Pantry, the San Diego Rescue Mission Women and Children's Center, The Storefront, Standdown for Vietnam Veterans, The Interfaith Shelter Project, and many others. He was also instrumental in Temple Emanu-El becoming the first Jewish organization to march in San Diego's Pride Parade. John served as a board member of the San Diego LGBT Community Center from 2002 until his death on August 24, 2011. His enthusiasm and commitment to his community will be sadly missed.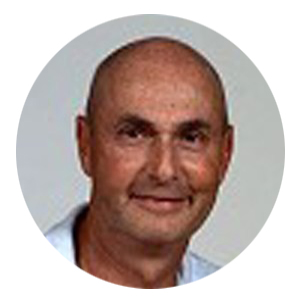 David H. Birnbaum was an extraordinary human being who touched the lives and hearts of all of The Center's staff, board, volunteers, clients and donors. Indeed, there are few in our community who David's warmth and generosity did not touch. The passing of his booming voice, his boundless enthusiasm, his strident support of families with LGBT sons and daughters, and his enormous love for the youth in our community will be a great loss. He and his wife, Deena, have been among our community's greatest allies, staunchest defenders, and most willing supporters.
David was a member of the American Institute of Certified Public Accountants and the California Society of Certified Public Accountants. Prior to retirement, he was a Senior Vice President with Bank America Business Credit. For the past five years, David has served on the board of PFLAG (Parents, Family and Friends of Lesbian and Gays) as Support/Outreach Chair. Thousands of San Diego parents and youth have spoken to David as he offered hope, encouragement and resources for them. None will forget his warmth or kindness. David also served on the board of Ohr Shalom Synagogue. He was an active volunteer speaker for the Leukemia and Lymphoma Society, an Ambassador for City of Hope Medical Center, and a member of the Cancer Society's Action Network. He was a graduate of Queens College of the City University of New York. David joined The Center's board of directors in June 2001 and quickly became an active, energizing voice, advocating tirelessly for the LGBT community.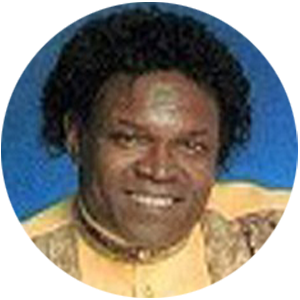 Ernest Green
We remember and honor Ernest Green, who served on the Board from 1998 until his death on January 22, 2000. He co-chaired the Special Events Committee and was a member of the Public Relations Committee. Ernie was a lifetime title-holder in the Imperial Court. Over the years, he headed up numerous fundraisers benefiting many non-profit organizations, including The Center, and was co-chair of the Live and Let Live Alano Club from 1994 to 1997. He was a Certified Drug and Alcohol Counselor with Mental Health Systems in San Diego. Ernie and his work in the community will not be forgotten.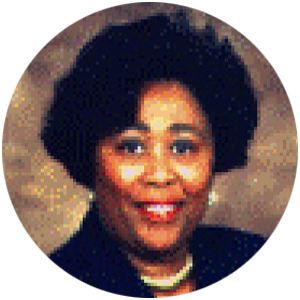 Lovel Waiters
Lovel Waiters joined The Center's board with an extensive understanding of non-profit organizations, and experienced knowledge regarding the importance of collaborative community organizing. Lovel had previously served as co-chair of the Ebony Pride Board of Directors, and had been an active volunteer with several San Diego area organizations, including Rolling Readers, the St. Vincent de Paul Center and READ San Diego. She had also been a volunteer with The Center's Women's Resource Center, including facilitating the women's writing group.
Waiters was honored for her community service with Ebony Pride, and was named Woman of the Year by the National Council of Negro Women.
Sign Up For
The Center's E-News