Women's Services at The Center provides a diverse group of programs, resources, discussion groups, and social offerings for women ranging from literature to health issues. The mission of Women's Services is to create a safe space where LBTQ women and their allies will have access to important resources and referrals regarding health care, social services, and community activities. It's a place for all women from all walks of life to strengthen and enhance their quality of life.

Please reach out to women@thecentersd.org for specific information, or see calendar below.
Welcome to Women's Services at The Center
We are excited to connect with you! To stay up-to-date on our programs and services and what's going on at Your Center, sign up to receive our weekly E-News and connect with us on social media.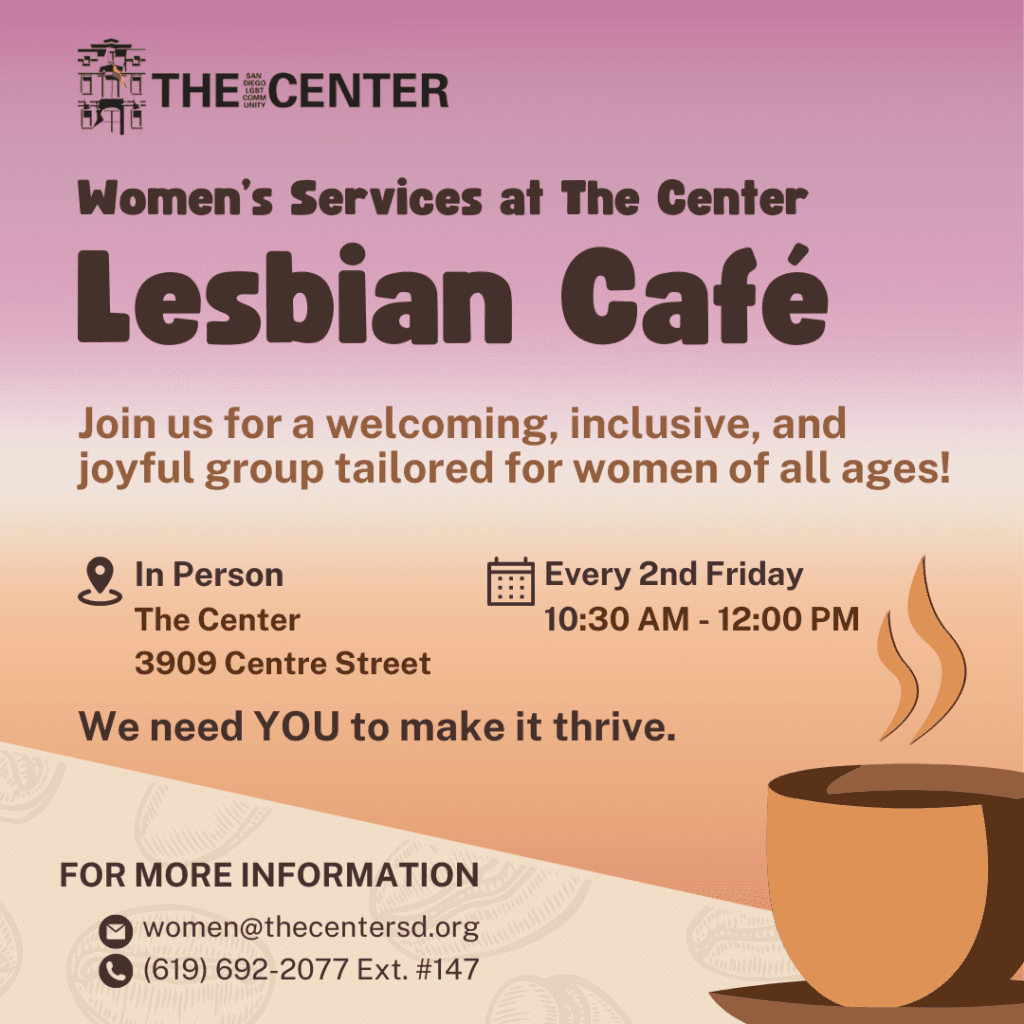 Lesbian Cafe
Join us for a welcoming, inclusive, and joyful group tailored for women of all ages! Every 2nd Friday, from 10:30 AM- 12:00 PM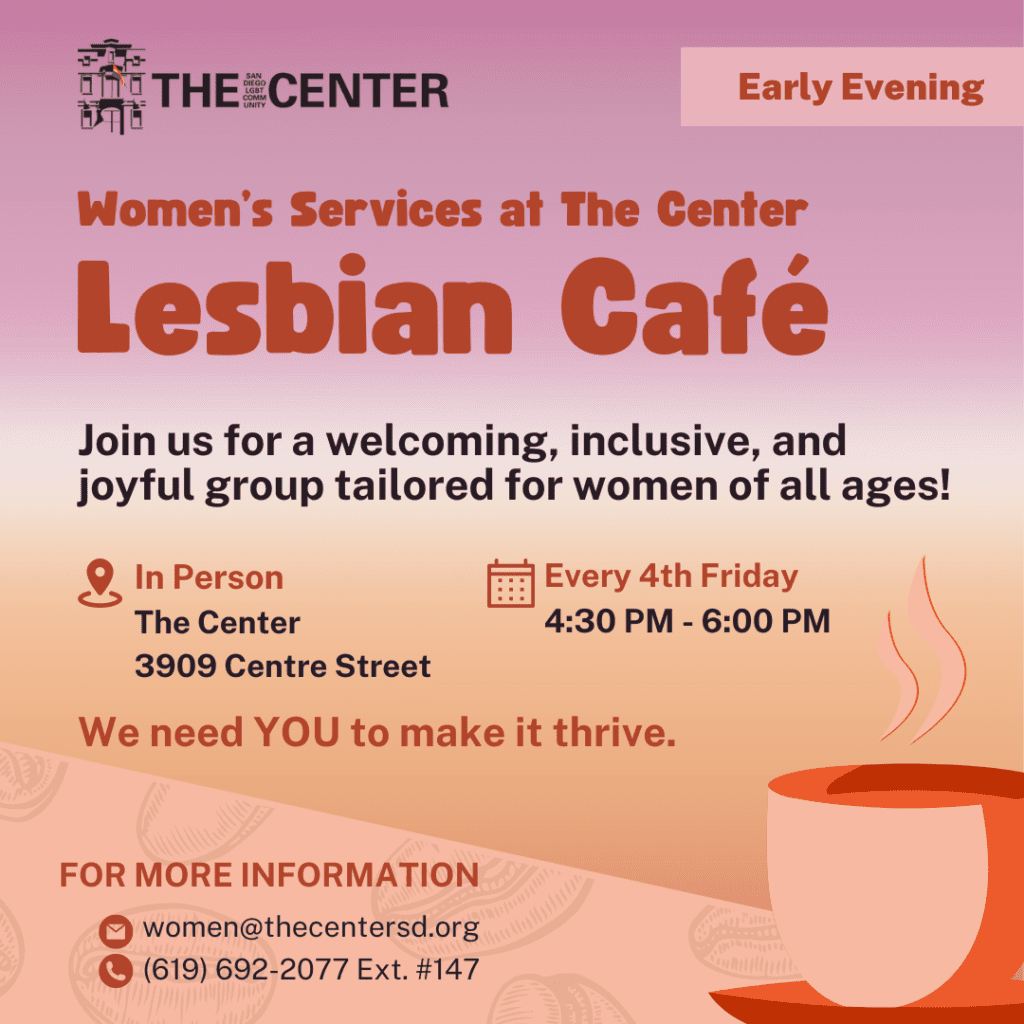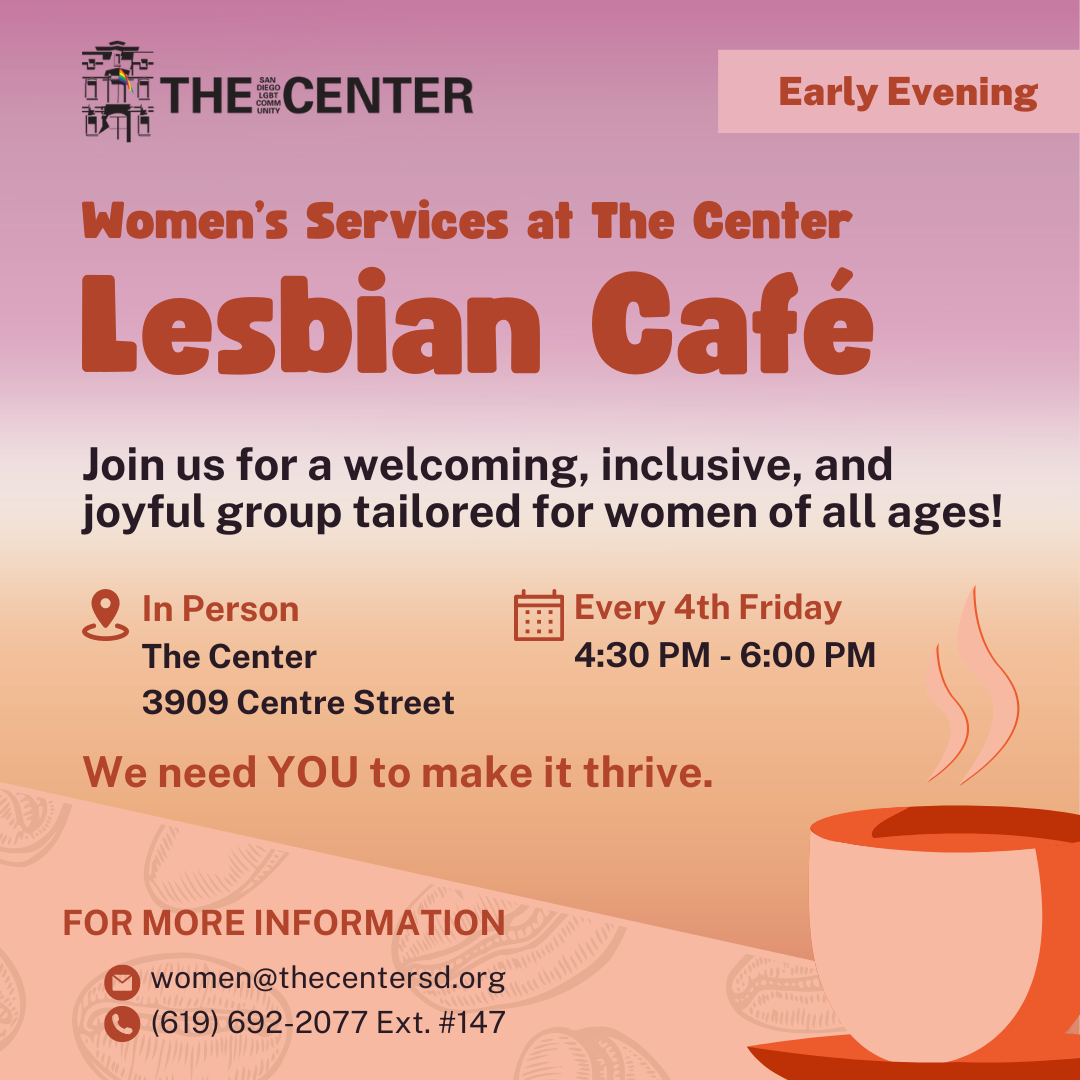 Lesbian Cafe
Join us for a welcoming, inclusive, and joyful group tailored for women of all ages! Now meeting every 4th Friday, from 4:30-6PM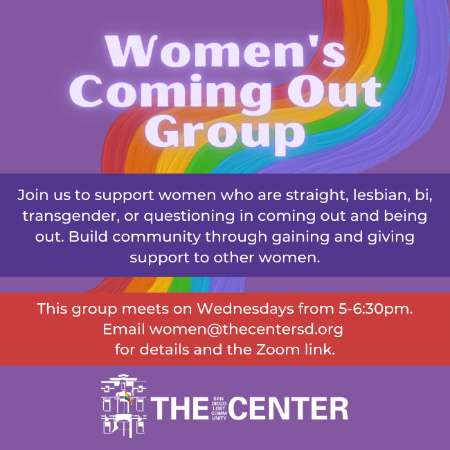 Women's Coming Out Group
Join us for virtual group to support women who are straight, lesbian, bi, trans or questioning in coming out and being out. Build community through gaining and giving support to other women.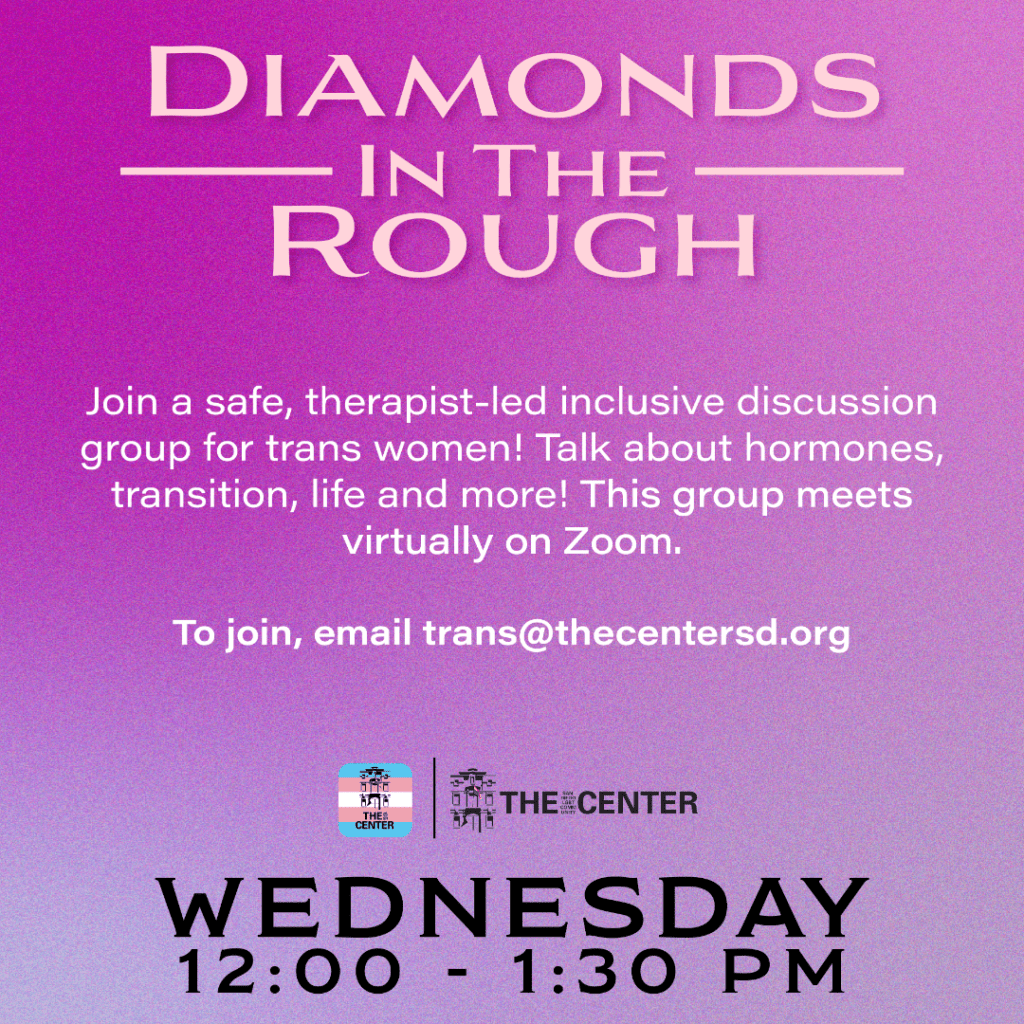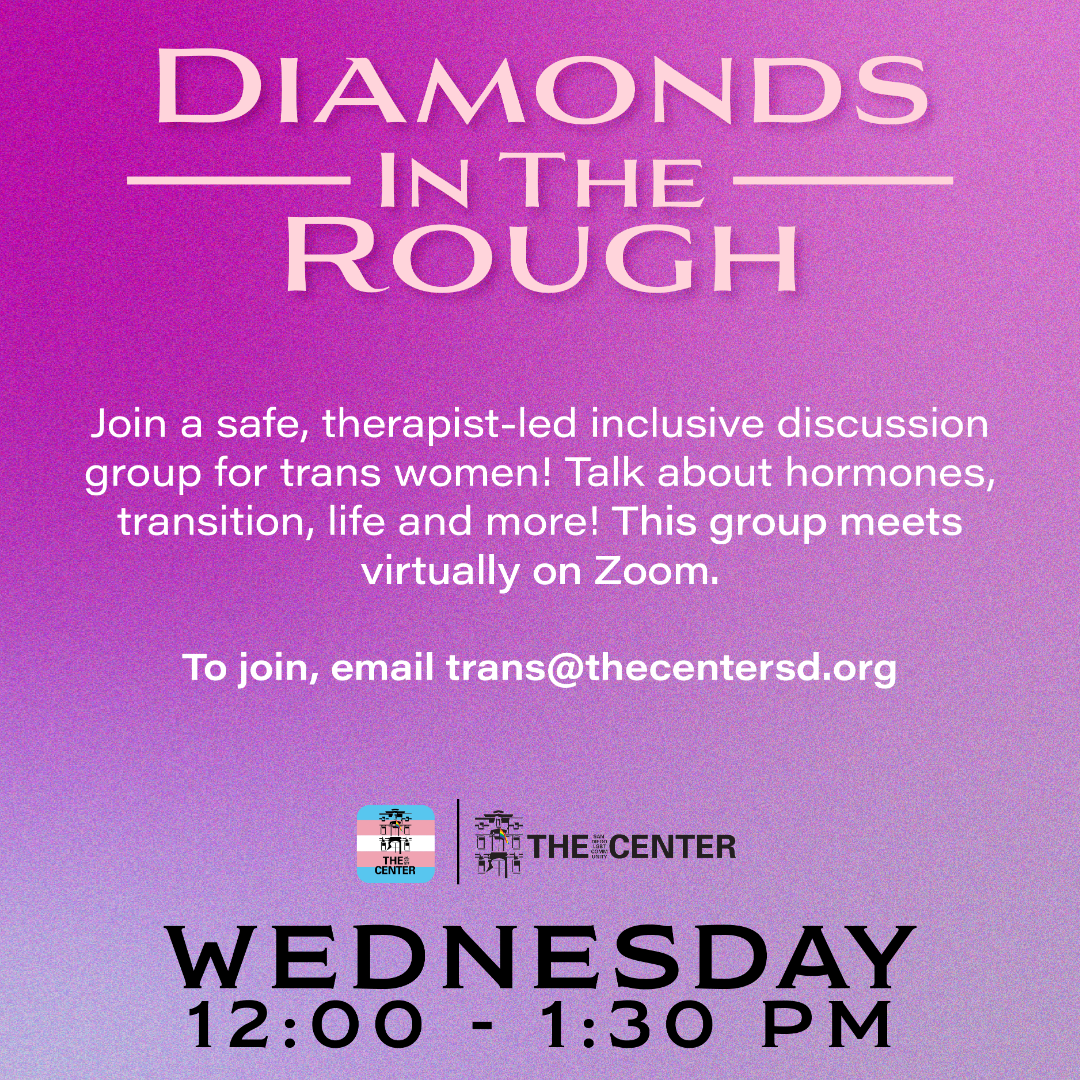 Diamonds in the Rough
Join a safe, therapist-led inclusive discussion group for trans-women! Talk about hormones, transition, life and more! This group meets on ZOOM.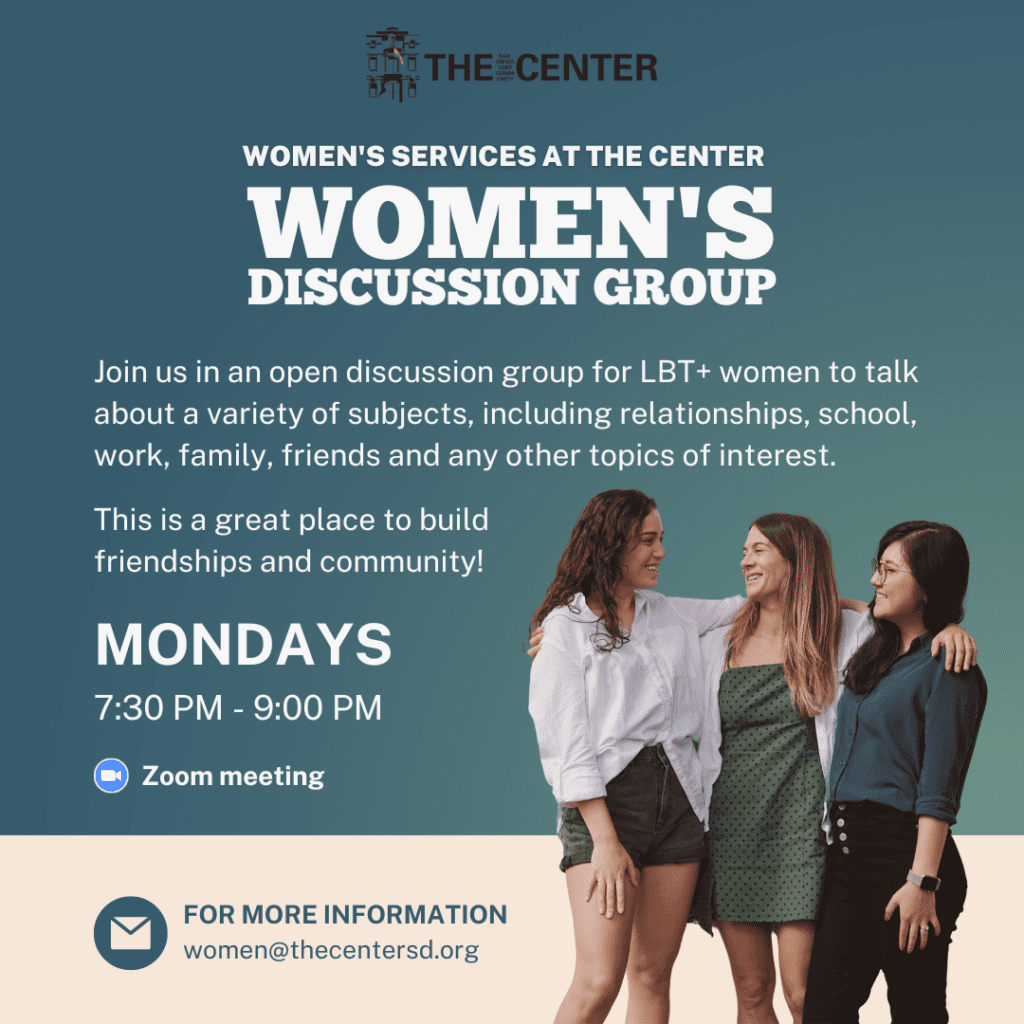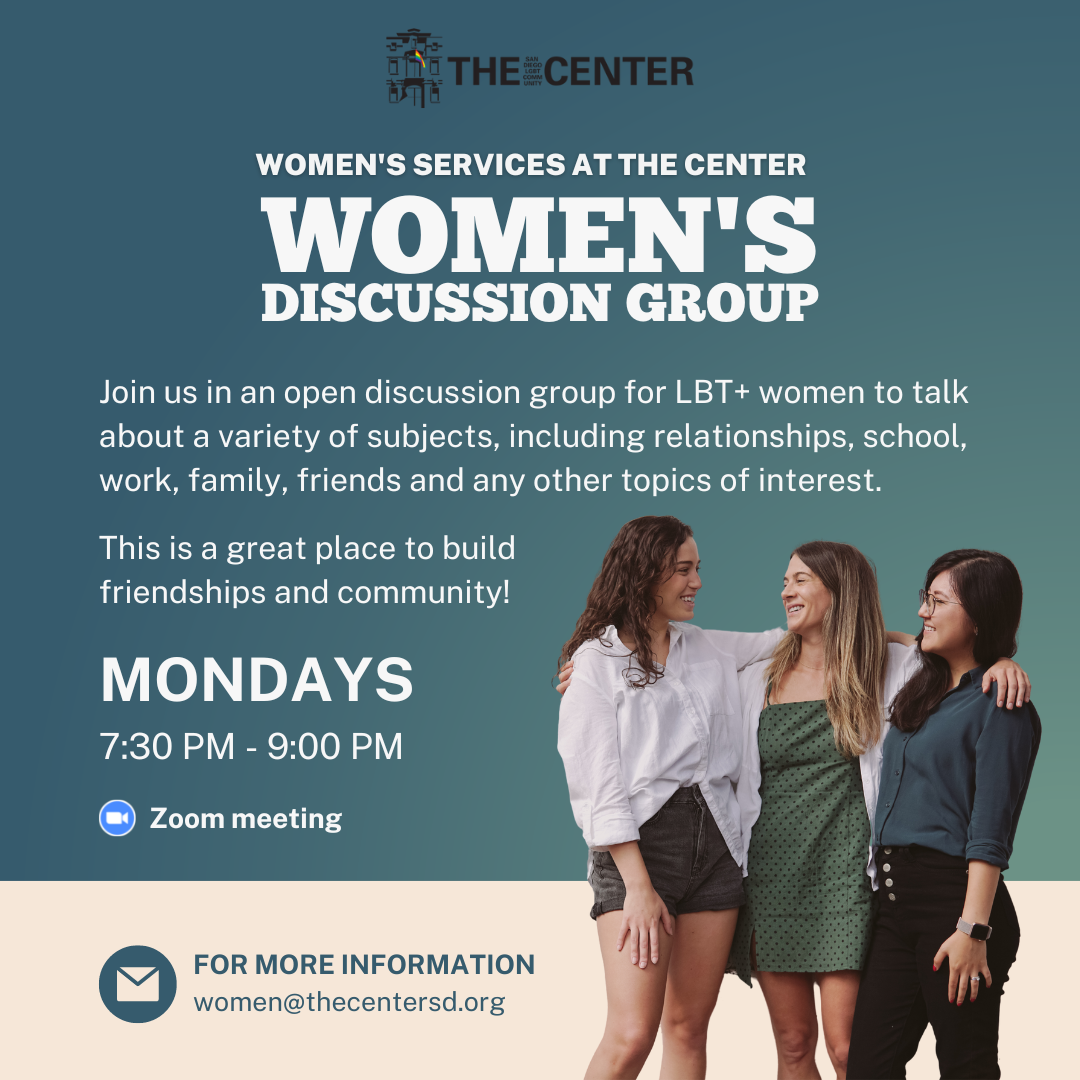 Women's Discussion Group
Join us in an open discussion group for LBT+ women to talk about a variety of subjects, including relationships, school, work, family, friends and any other topics of interest. This is a great place to build friendships and community!
Lestinas
Grupo de apoyo para mujeres que se identifican como Lesbianas o Bisexuales. Nos reunimos en Latin@x Services en The Center cada martes de 5-6:45pm.
Women's RVTIP Group
This group is for individuals who have perpetrated intimate partner violence; either court-ordered or self-referred. This is a 52-week program and the curriculum is LGBTQ-inclusive. You can start at any time, but an intake is needed to participate.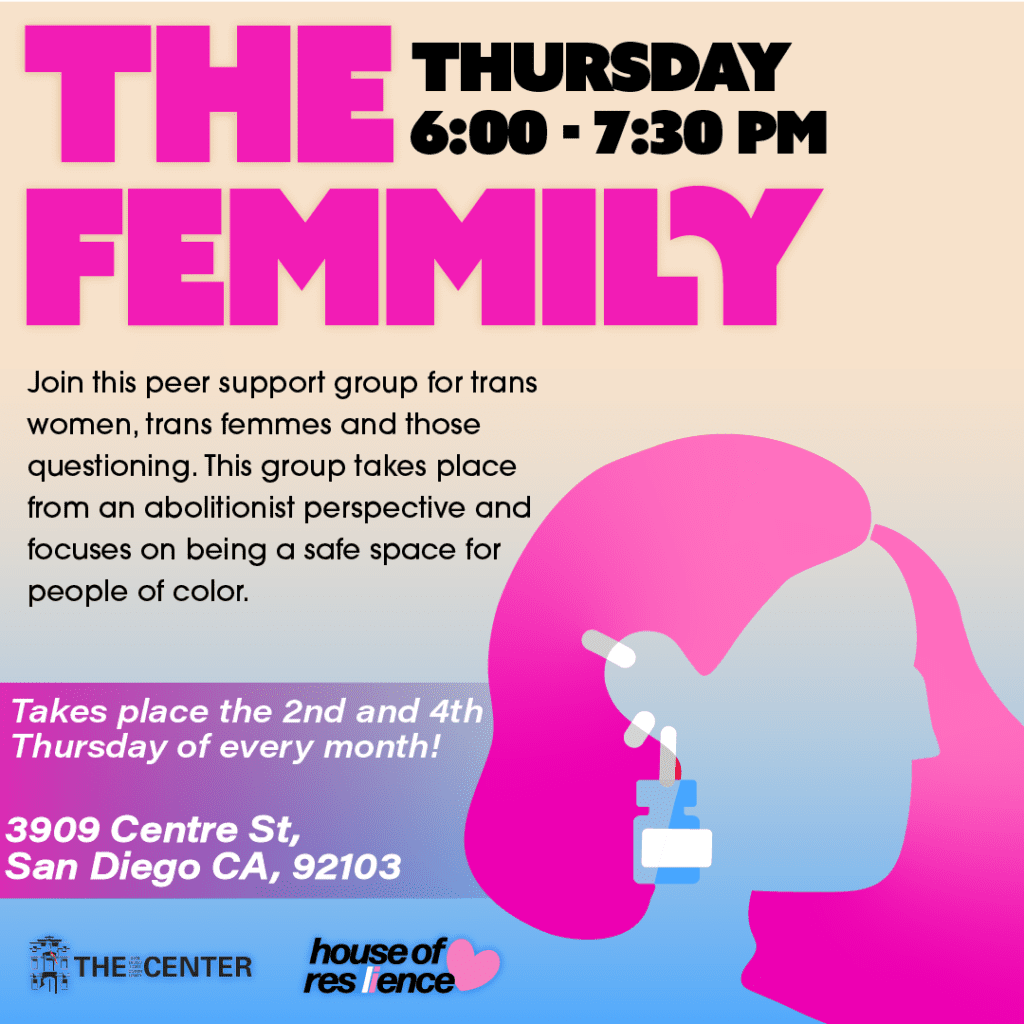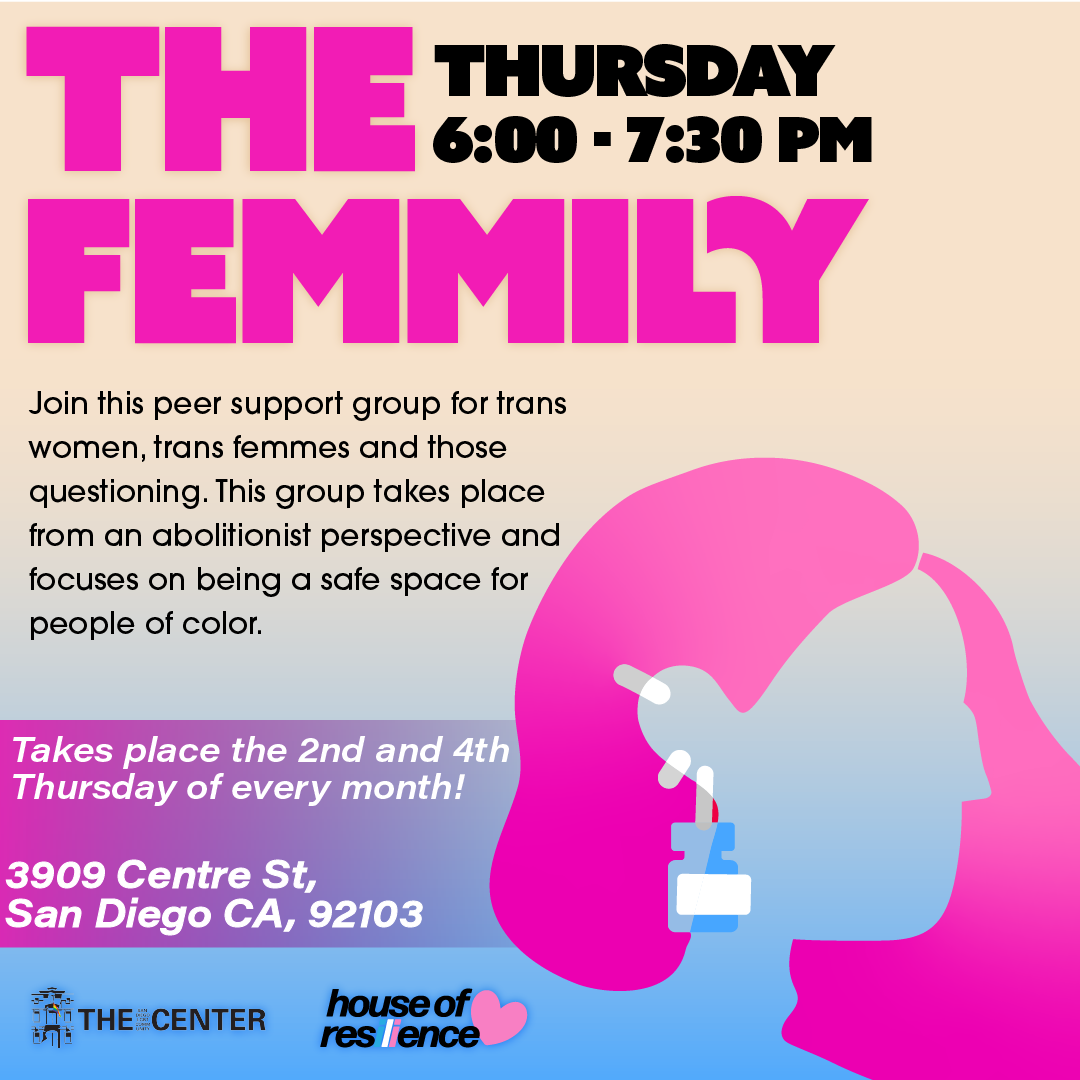 Join The Femmily
Join this peer-led empowerment group for trans women, trans femmes and those questioning. This group takes place from an abolitionist perspective and focuses on being a safe space for people of color. This group meets in person and on ZOOM.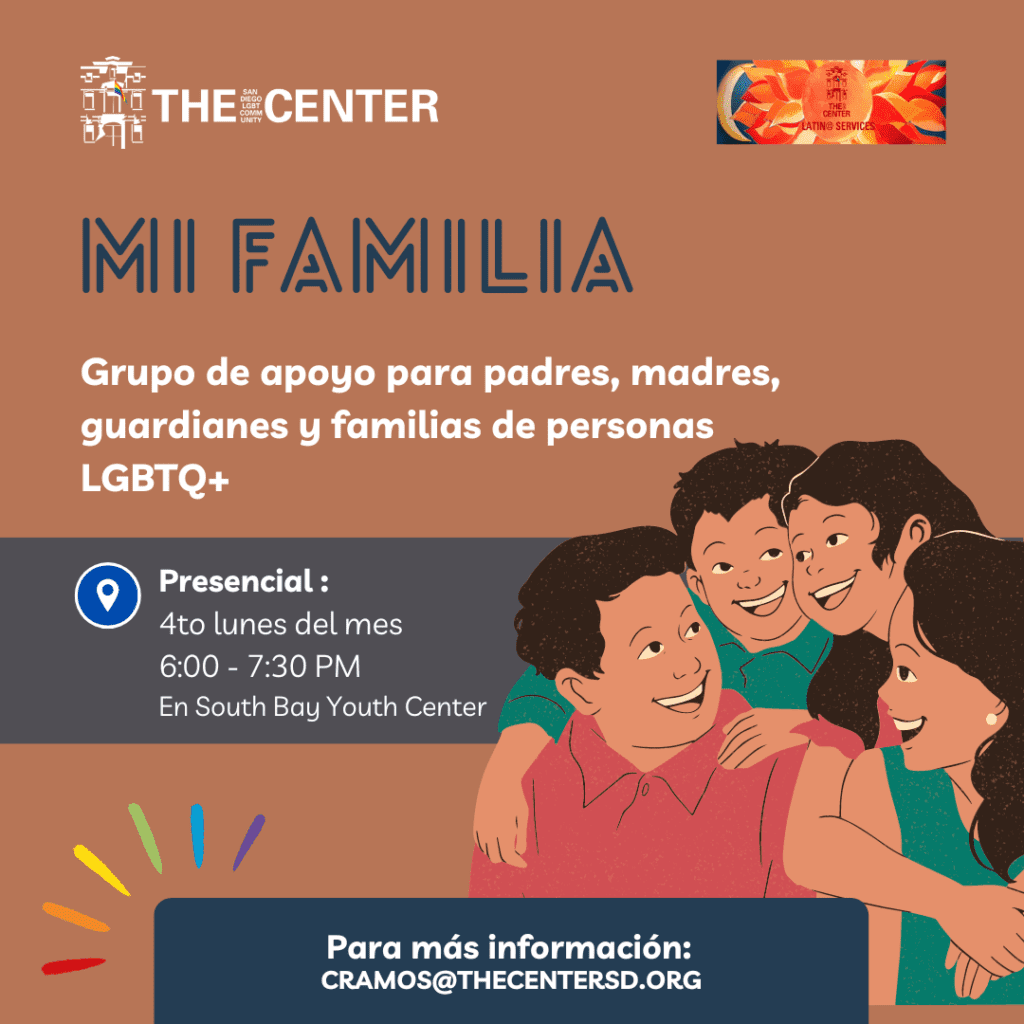 Mi Familia
Grupo de apoyo para padres, madres, guardianes, y familias de personas LGBTQ. Nos reunimos en South Bay Youth Center cada 4to lunes.
Women's Services at The Center
Programs and Events
Additional Offerings at The Center
Check out the resources available for our communities:
Sign Up For
The Center's E-News