Annual Report and Financial Statements
2022 Annual Report - Coming January 2023
Our Center Team is currently compiling a beautiful overview of defining moments, exciting announcements and updates on our programs and services spanning July 1, 2021 – June 30, 2022. We can't wait to share the impact that you helped The Center make this past year very soon in our 2022 Annual Report.
Enjoy a look back - 2021 Annual Report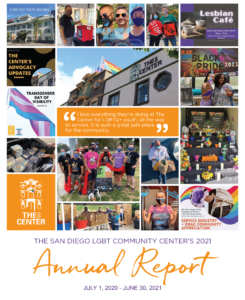 "At The Center, we have seen the impact of the pandemic as the needs of our community have grown exponentially. We are here for you, as we have been for almost 50 years, and we look forward to the next 50 years of innovation, service, and community." – Cara Dessert, CEO 
In case you missed it, take a look at our Annual Report for our 2021 fiscal year! 
2021 Audited Financial Statements – Coming in January 2023

Sign Up For
The Center's E-News