Substance use disorder & harm reduction RESOURCES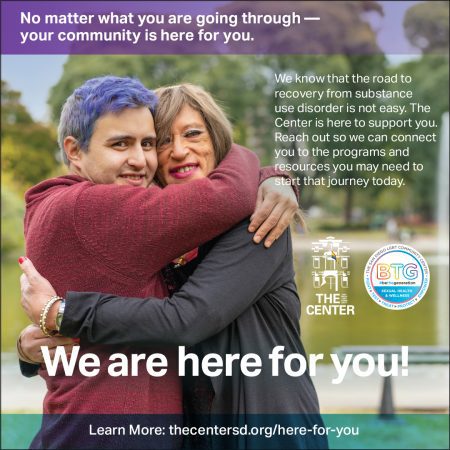 We are here for you!
Substance use is a serious issue in the LGBTQ community. Too many people in our community are disproportionately affected by substance use disorder.
The San Diego LGBT Community Center has built strong collaborative partnerships with top community LGBTQ+ affirming providers and organizations, including Family Health Centers of San Diego, Live & Let Live Alano Club, UCSD Owen Clinic, San Diego Harm Reduction Coalition, and Stepping Stone of San Diego, providing our clients with a seamless link to immediate substance use disorder treatment and prevention support services.
If you are seeking help, know that you are not alone. Explore this page to connect with LGBTQ-affirming programs and resources for recovery and support.
If you are in distress or crisis please reach out to San Diego County Access & Crisis Line at 888.724.7240.
additional services at the center