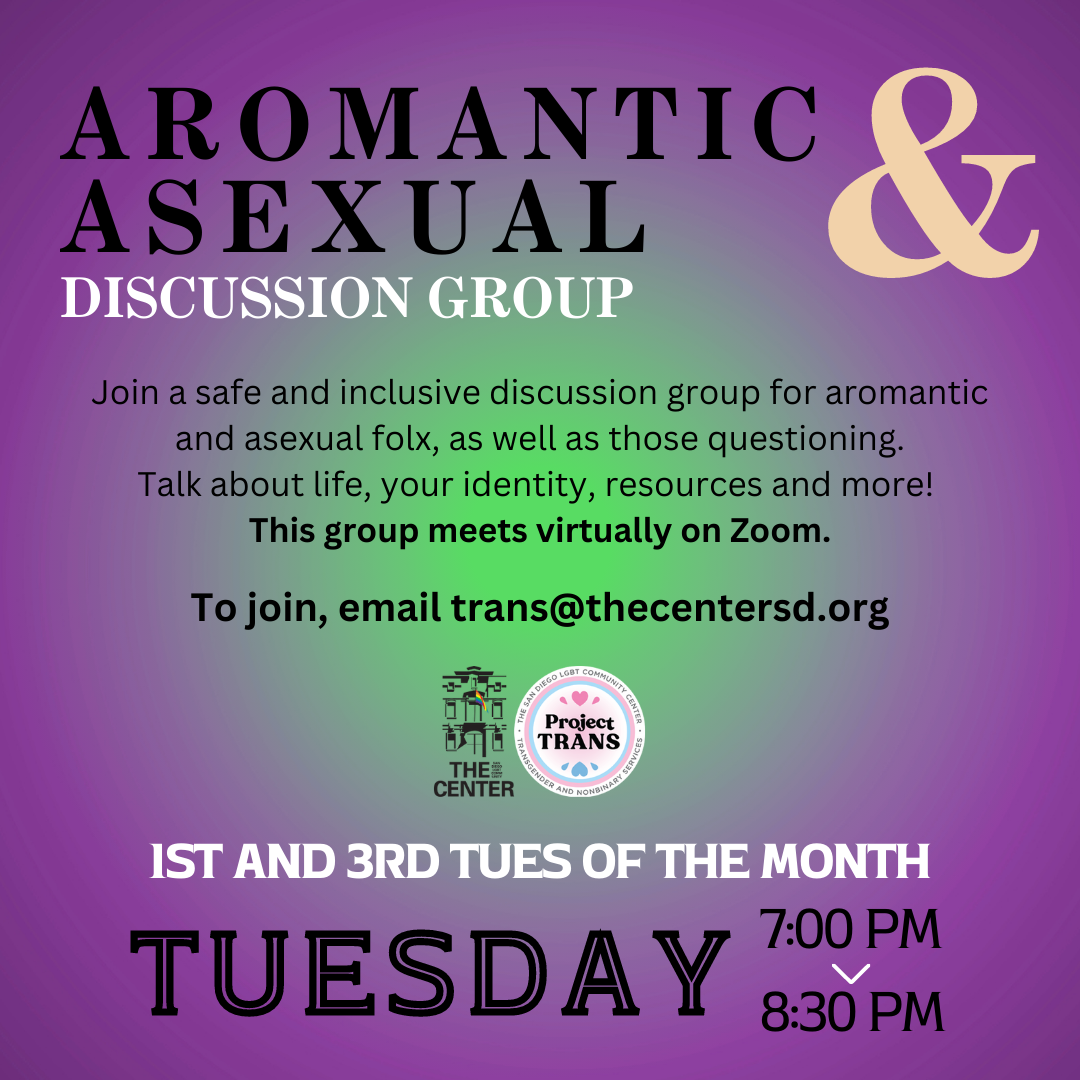 Aromantic and Asexual Discussion Group (Virtual)
This is a support and discussion group for all people who identify on the aromantic spectrum, or asexual spectrum, or both. Those questioning are also welcome. Aromantic is a romantic orientation defined as having little to no romantic attraction or desire. Asexuality is a sexual orientation defined as having little to no sexual attraction or desire. Like all sexualities and romantic orientations, there is a spectrum of experiences, in which all are valid.
When: First and third Tuesday, 7-8:30pm
Where: Virtually via ZOOM

Contact: For more information, accessibility requests and/or a ZOOM invitation, contact aromanticasexualsd@gmail.com.