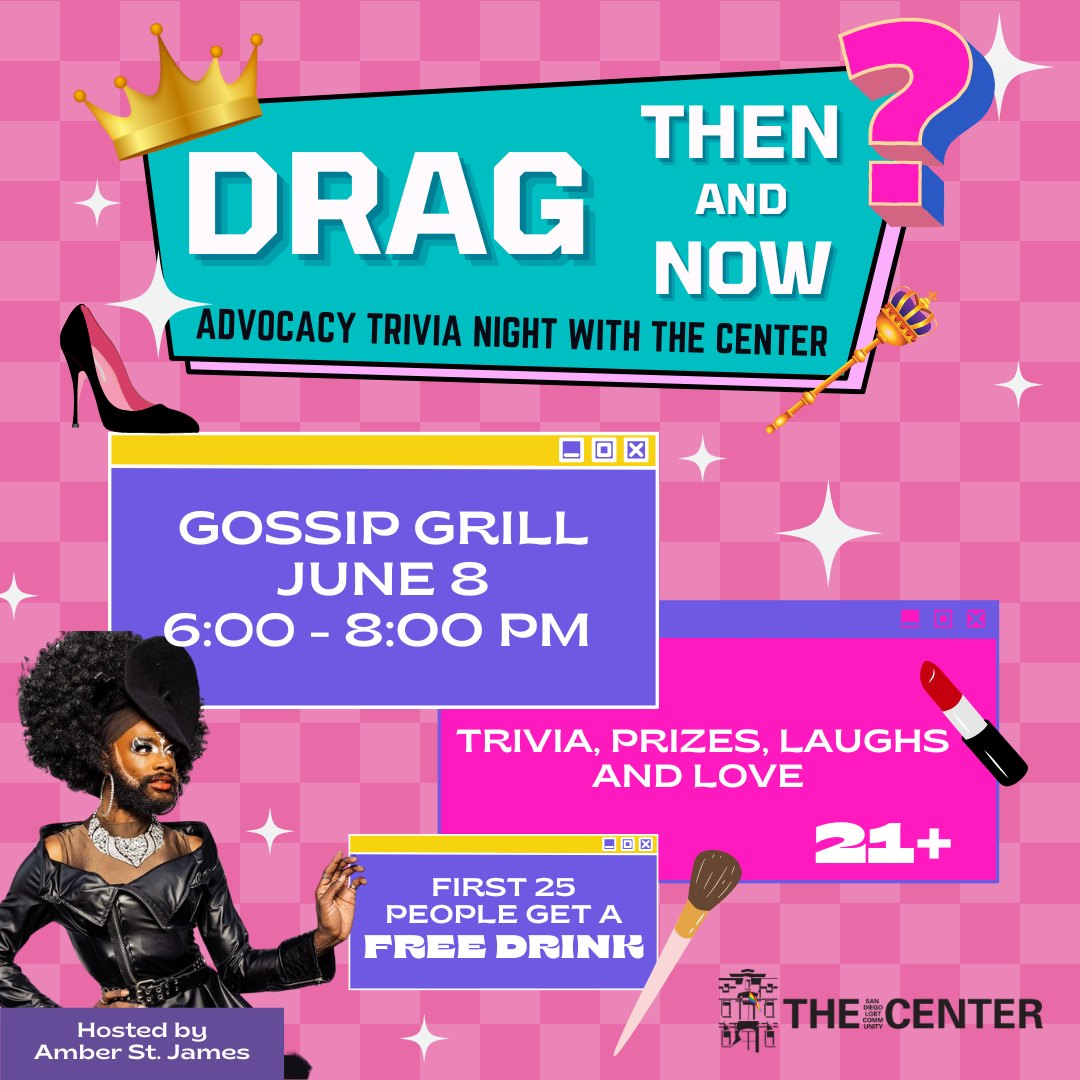 Drag Then and Now – Trivia Night
Start your engines, and may the best trivia team WIN! Advocacy Trivia with The Center is back on Thursday, June 8th from 6-8pm at Gossip Grill
Hosted by the iconic Amber St. James and The Center's Advocacy & Civic Engagement Team, put your drag knowledge to the test, and whatever you do… don't f*ck it up!
Bring your friends, lovers, and chosen family for an evening of drag-themed trivia and networking! This is the perfect opportunity to connect with other like-minded folks who are passionate about our community and looking to help make a difference. Trivia questions will focus on the history of drag as well as contemporary drag culture. If your team is the WINNER BABY, you'll sashay away with a fun prize to share.
Be one of the first 25 people to arrive and get a free drink token! Light appetizers will also be provided. Must be 21+ to attend.
We can't wait to see you at Gossip Grill! ❤️
When: Thursday, June 8th from 6-8pm
Where: Gossip Grill
Contact:  advocacy@thecentersd.org
RSVP: bit.ly/drag-trivia-rsvp