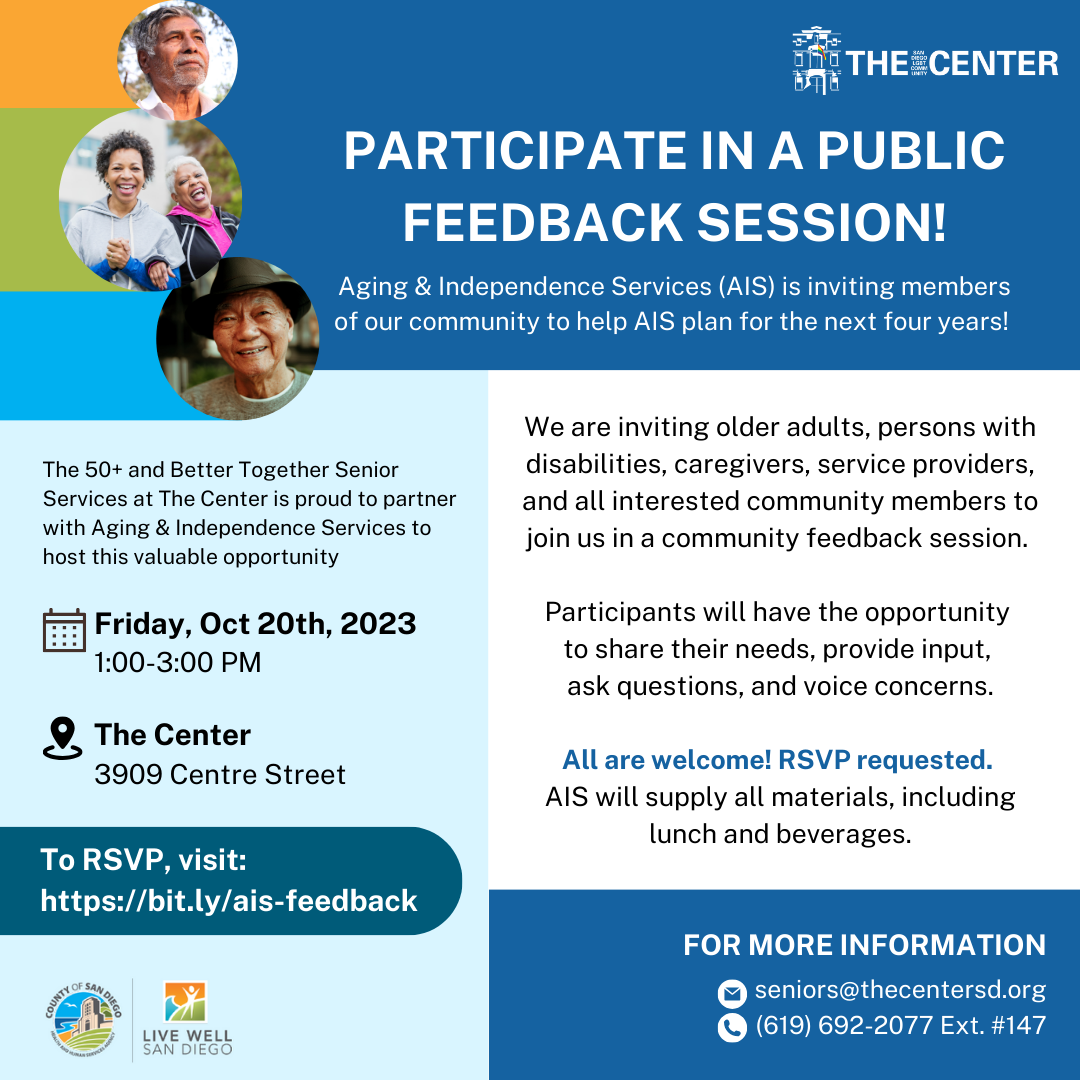 Public Feedback Session – Aging & Independence Services
We are inviting older adults, persons with disabilities, caregivers, service providers, and all interested community members to join us in a community feedback session.
Participants will have the opportunity to share their needs, provide input,  ask questions, and voice concerns. All are welcome! RSVP requested. AIS will supply all materials, including lunch and beverages.
The 50+ and Better Together Senior Services at The Center is proud to partner with Aging & Independence Services to host this valuable opportunity
When: Friday, October 20th, 2023. 1:00-3:00 PM
Where:  The San Diego LGBT Community Center, 3909 Centre Street.