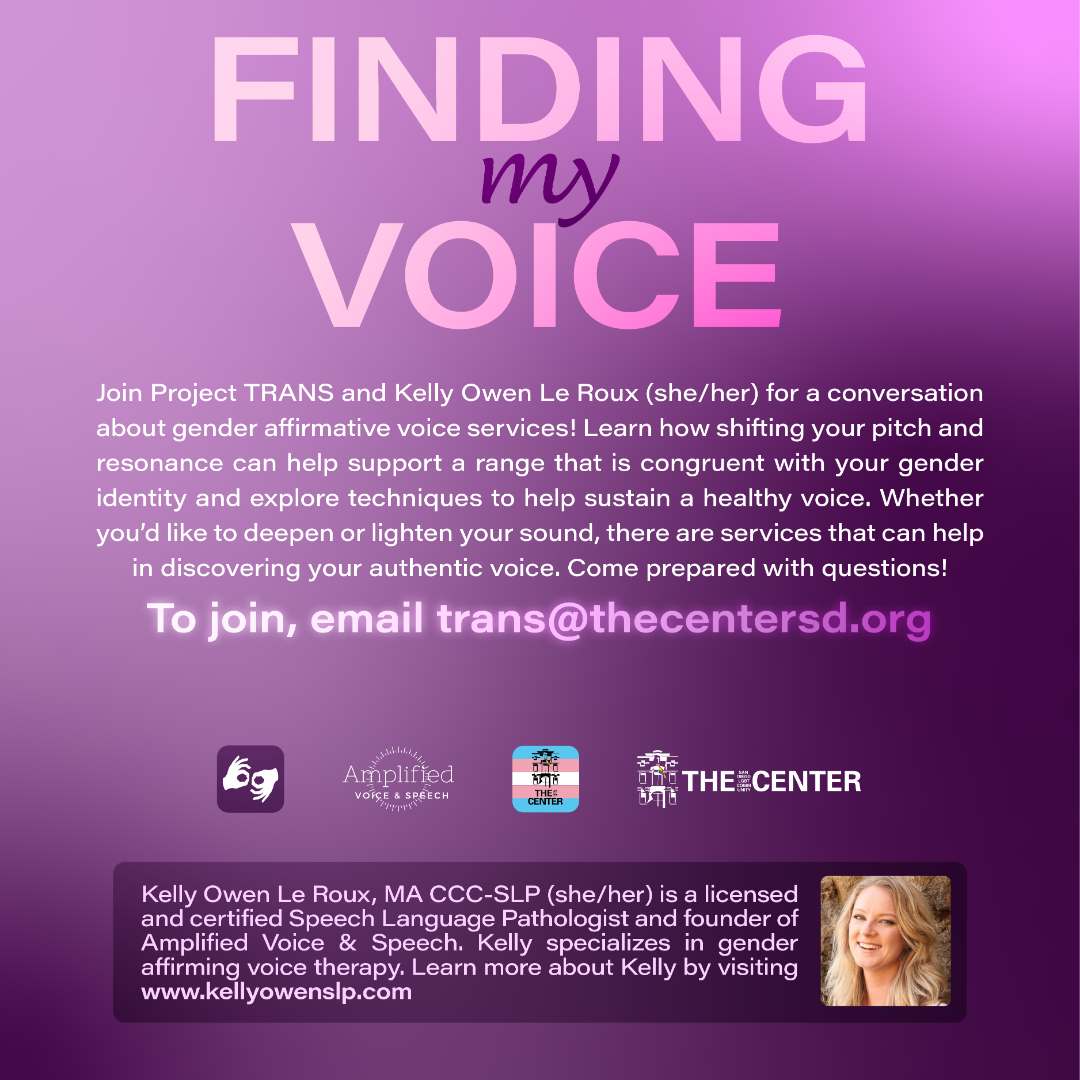 Finding My Voice: Voice Exploration Workshop
Join our gender affirmative voice exploration workshop in collaboration with Amplified Voice and Speech! Learn how shifting pitch, resonance, or other qualities can help create a healthy voice that is congruent with your gender identity. Whether you'd like to deepen or lighten your sound, we will explore techniques to help you discover your authentic voice.
Kelly Owen Le Roux, MA CCC-SLP, she/her, is a licensed and certified Speech Language Pathologist and founder of Amplified Voice & Speech. Kelly specializes in gender affirming voice therapy. Learn more about Kelly by visiting www.kellyowenslp.com
ASL is confirmed for this event.
When: Last Tuesday of each month, 5:30-6:45pm
Where: Virtual via ZOOM
Contact: For more information and a ZOOM invitation contact our transgender and nonbinary services at trans@thecentersd.org or 619.692.2077 x162