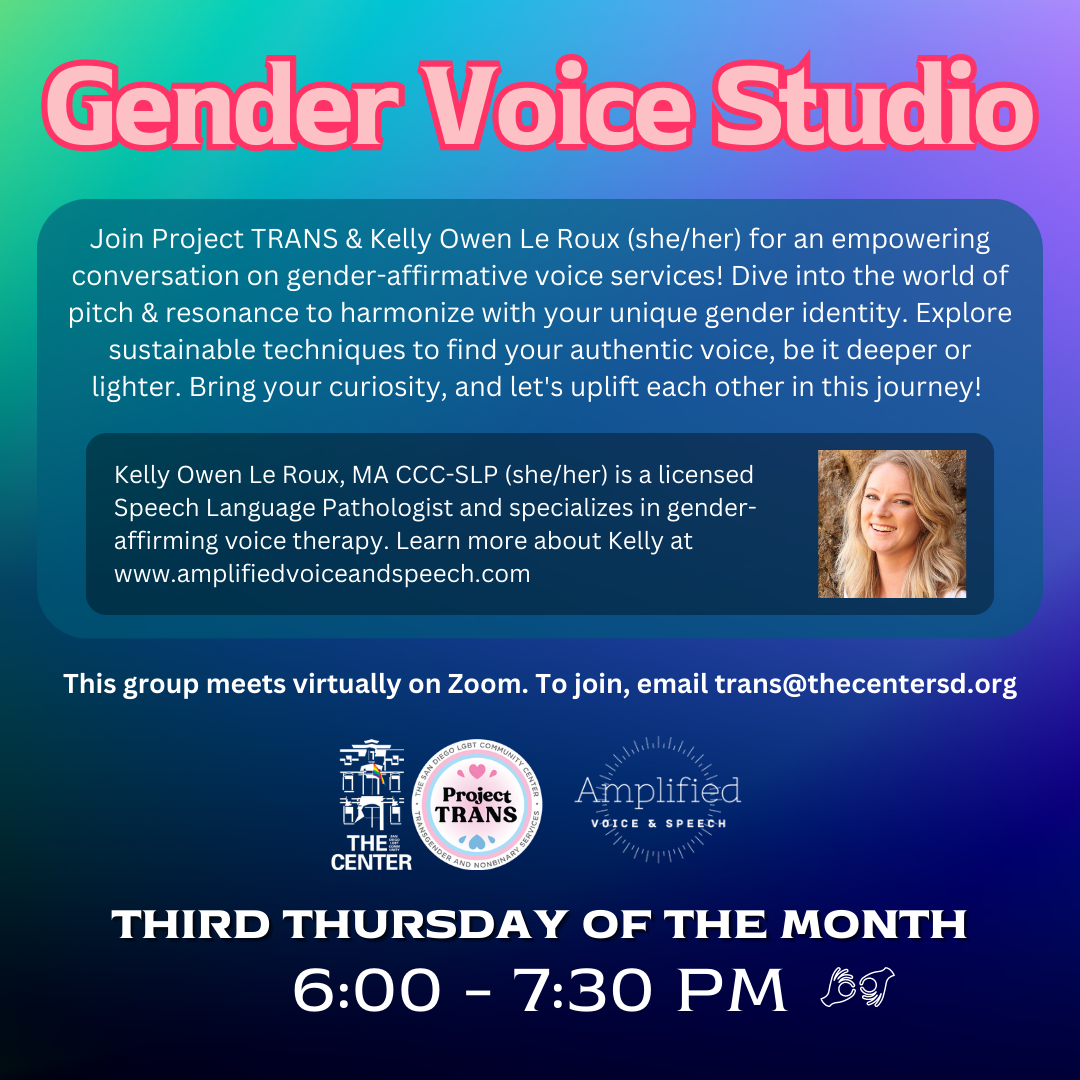 Gender Voice Studio: Transformative Speech Pathology
Join Project TRANS and Kelly Owen Le Roux (she/her) for an empowering conversation on gender-affirmative voice services! Dive into the world of pitch and resonance to harmonize with your unique gender identity. Explore sustainable techniques to find your authentic voice, be it deeper or lighter. Bring your curiosity and let's uplift each other!
Kelly Owen Le Roux, MA CCC-SLP (she/her) is a licensed and certified Speech Language Pathologist and specializes in gender affirming voice therapy. Learn more about Kelly by visiting www.kellyowenslp.com
ASL is confirmed for this event.
When: Third Thursday of every month from 6-7:30 pm
Where: Virtual via ZOOM
Contact: For more information and a ZOOM invitation contact our transgender and nonbinary services at trans@thecentersd.org or 619.692.2077 x162