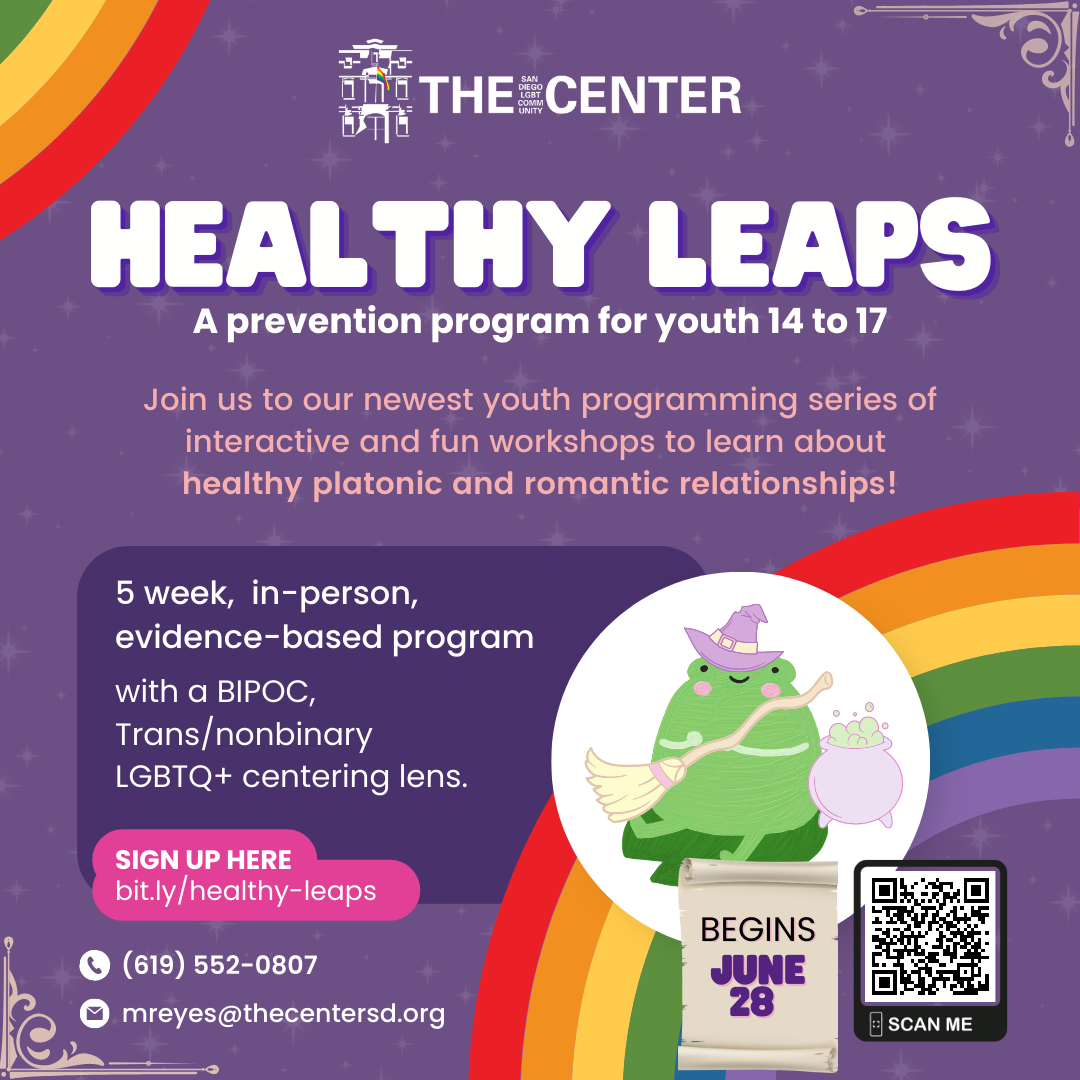 Healthy Leaps June 2023
The San Diego LGBT Community Center's Healthy Leaps program is a prevention program for youth 14 to 17 years old.
Join our newest youth programming series of interactive and fun workshops to learn about healthy platonic and romantic relationships!
This is a in-person, evidence-based program with 5 weekly sessions with a BIPOC, trans/nonbinary LGBTQ+ centering lens.
Questions? Contact 619-552-0807 or email mreyes@thecentersd.org