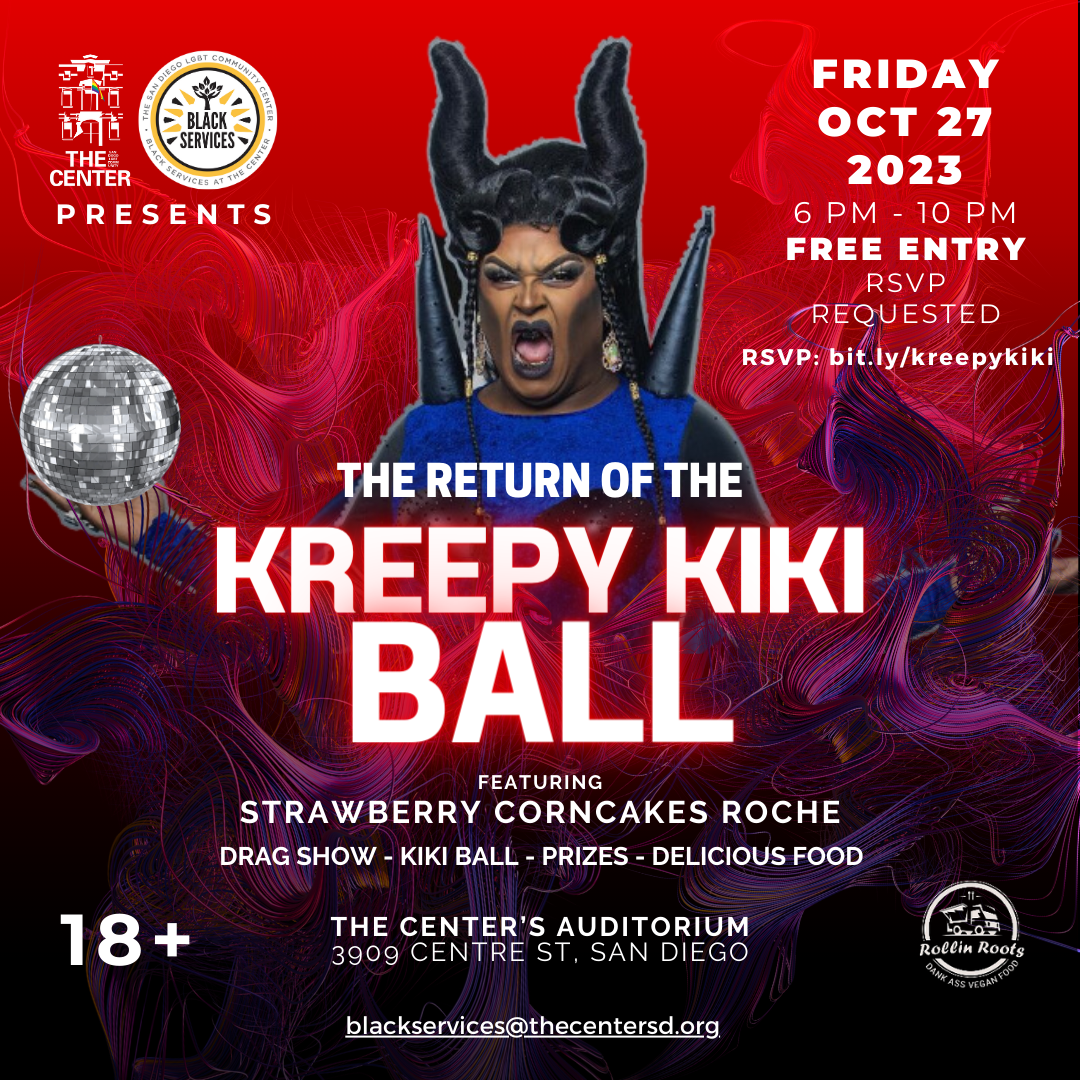 The Return of the Kreepy Kiki Ball
Halloween Kiki Ball – October 27, 2023
Black Services is bringing out the bizarre, the absurd, and the fabulous with The Center's first ever Halloween Kiki Ball! Join us on October 27th, 6-10pm, in The Center's Auditorium to experience an electrifying drag show, a Kiki Ball with judges and fabulous prizes, and special recognition for a cherished member of the Black LGBTQ+ community. Beyond the fun, we're also offering free case management, STI testing, sexual health resources, community org tabling and more! Come out and get SPOOKIKI with us!
RSVP Requested: https://bit.ly/kreepykiki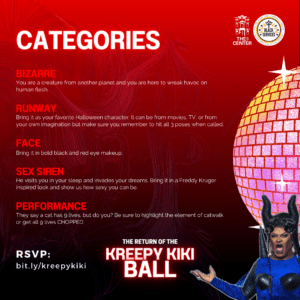 Categories
Bizarre: You are a creature from another planet and you are here to wreak havoc on human flesh.
Runway: Bring it as your favorite Halloween character. It can be from movies, TV, or from your own imagination but make sure you remember to hit all 3 poses when called.
Face: Bring it in bold black and red eye makeup.
Sex Siren: He visits you in your sleep and invades your dreams. Bring it in a Freddy Kruger inspired look and show us how sexy you can be.
Performance: They say a cat has 9 lives, but do you? Be sure to highlight the element of catwalk or get all 9 lives CHOPPED.