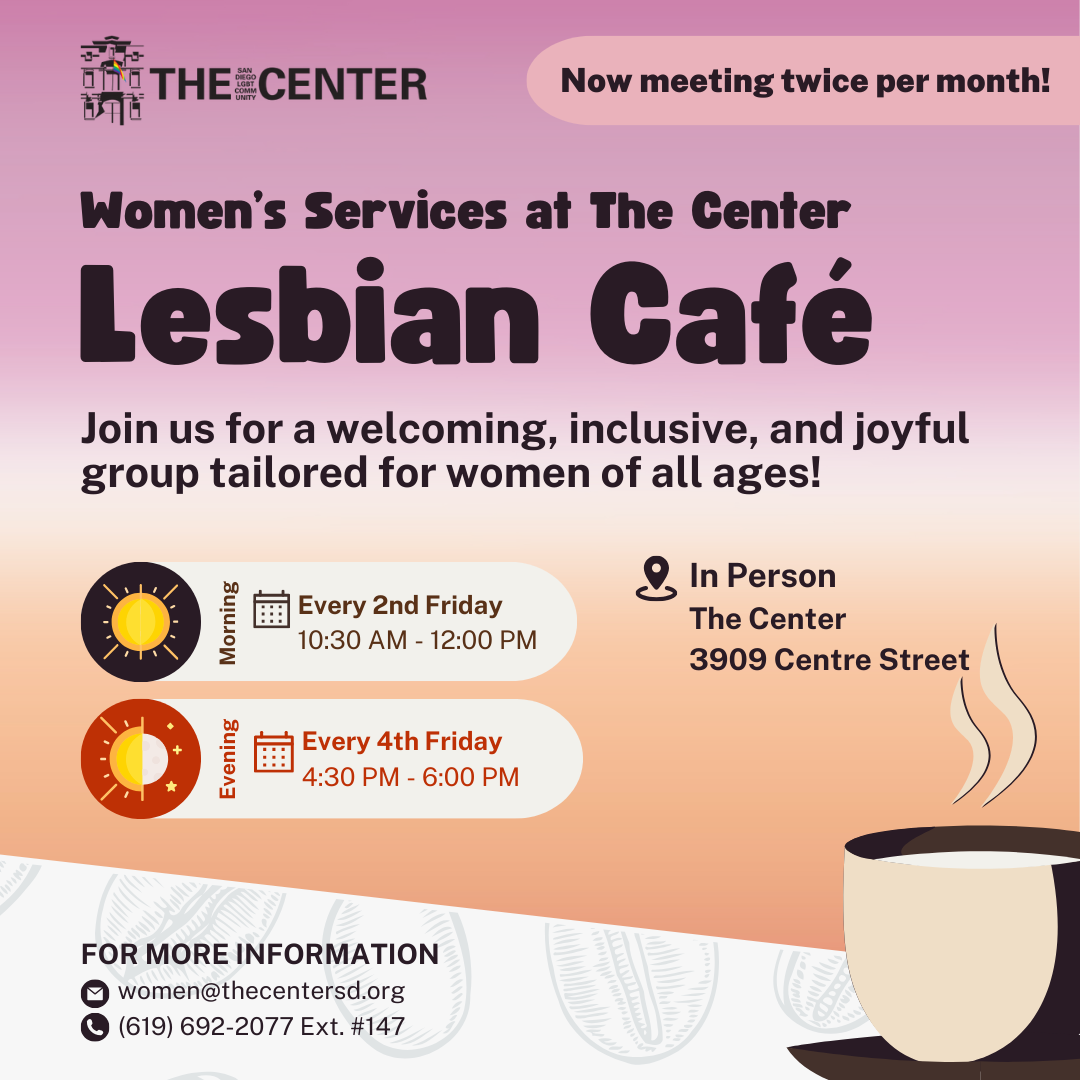 Lesbian Cafe – Early Evening Discussion Group (In Person)
Join us for a welcoming, inclusive, and joyful group tailored for women of all ages! The Lesbian Café is a meeting space for you, and we need YOU to make it thrive.
When: Fourth Friday of each month, 4:30pm – 6:00pm
Where: 3909 Centre St, San Diego, CA 92103
Contact: For more information on the group, please contact women@thecentersd.org
We also meet for Lesbian Cafe on the Second Friday of each month in the morning, 10:30am-12:00pm.