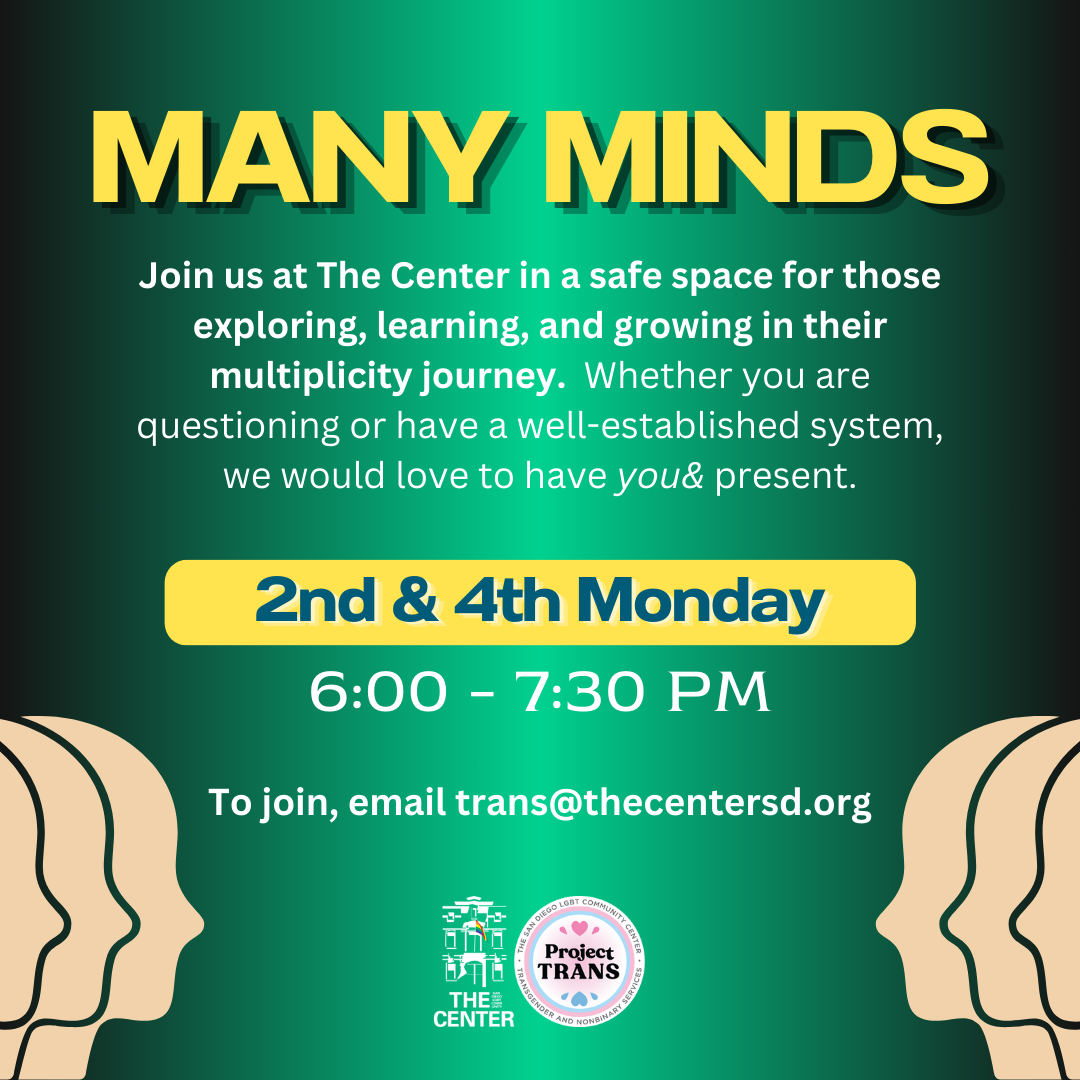 Many Minds (In Person)
Plurality is a safe space for those exploring, learning, and growing in their multiplicity journey. Whether you are questioning or have a well-established system, we would love to have you& present.
When: 2nd and 4th Mondays, 6:00-7:30 pm
Where: The Center, 3909 Centre St. San Diego, CA 92103
Contact: Email trans@thecentersd.org to join in!