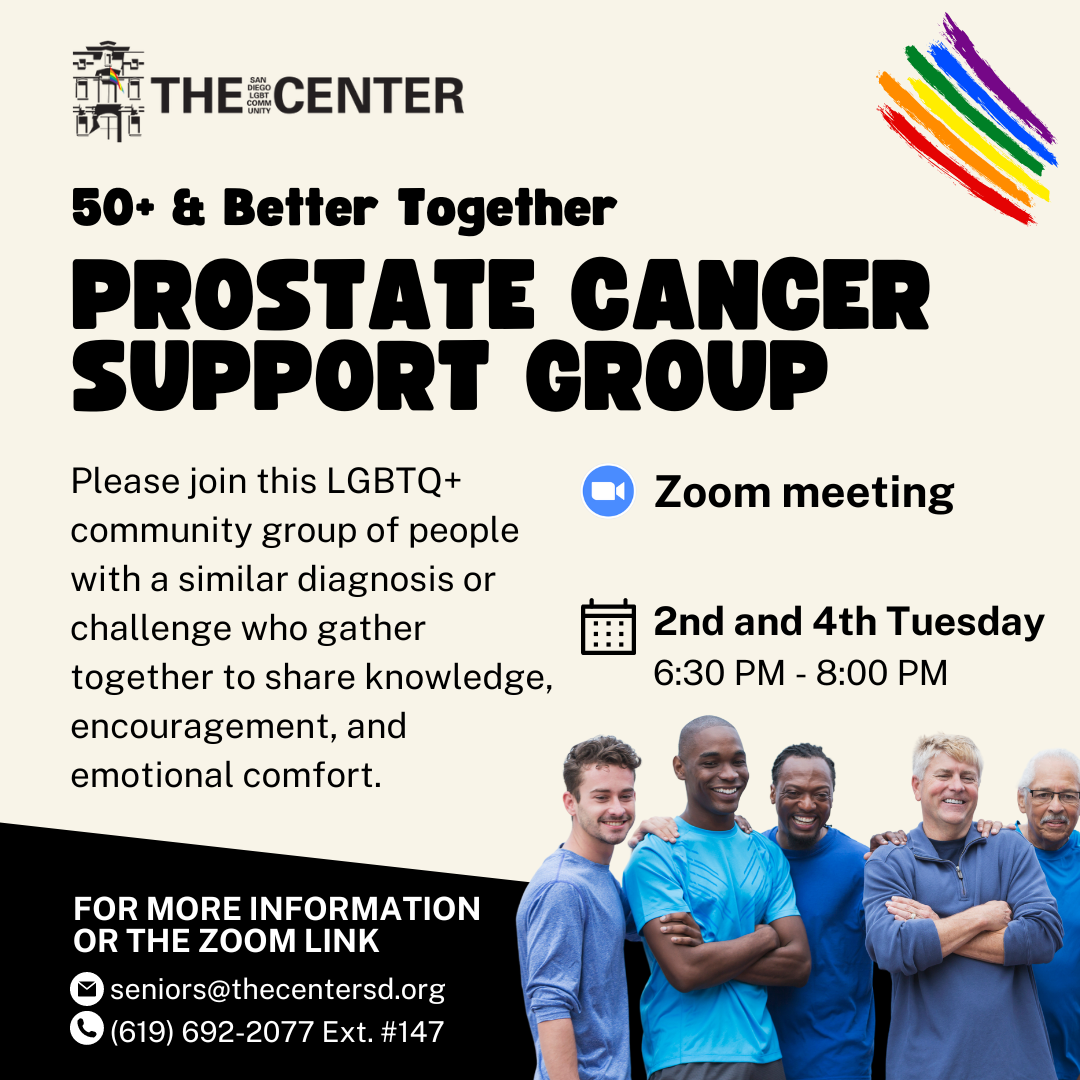 Prostate Cancer – Support Group
If you've experienced or are currently in treatment for prostate cancer this group is here for you to provide support, empathy, and community.
Open to anyone interested in knowing more about Prostate Cancer and getting assistance on fighting it or how to prevent it. This group is peer facilitated and focused on the support needed by group members.
When: Second and fourth Tuesdays, 6:30-8pm
Where: Virtual via ZOOM
Contact: For more information or the Zoom Link, please contact seniors@thecentersd.org