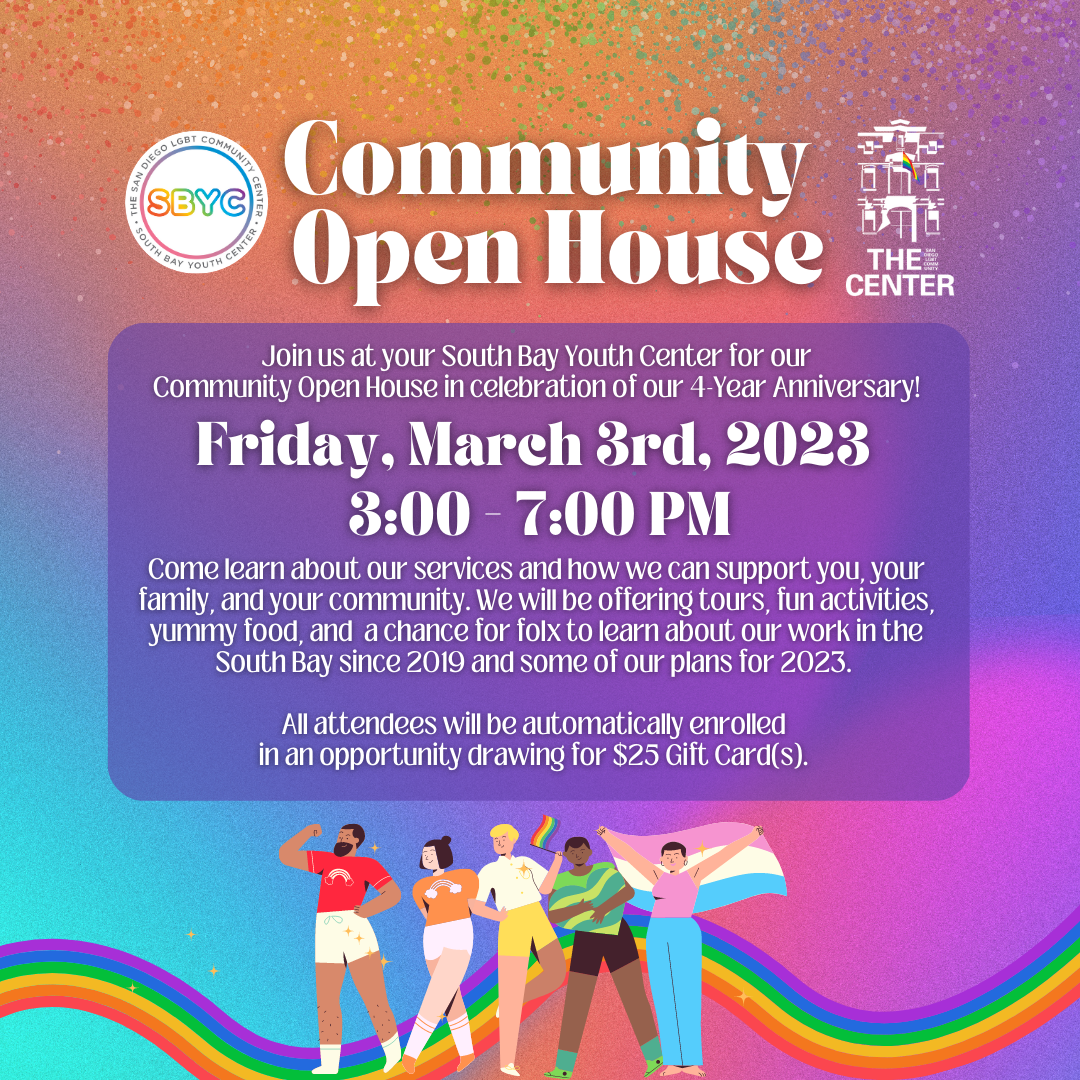 South Bay Youth Center 4th Anniversary Community Open House for parents and providers
Join us at your South Bay Youth Center for our Community Open House in celebration of our 4-Year Anniversary!
Come learn about our services and how we can support you, your family, and your community. We will be offering tours, fun activities, yummy food, and a chance for folx to learn about our work in the South Bay since 2019 and some of our plans for 2023.
All attendees will be automatically enrolled in an opportunity drawing for $25 Gift Card(s).
When: Friday, March 3rd
Time: 3:00 pm – 7:00 pm
Where: South Bay Youth Center