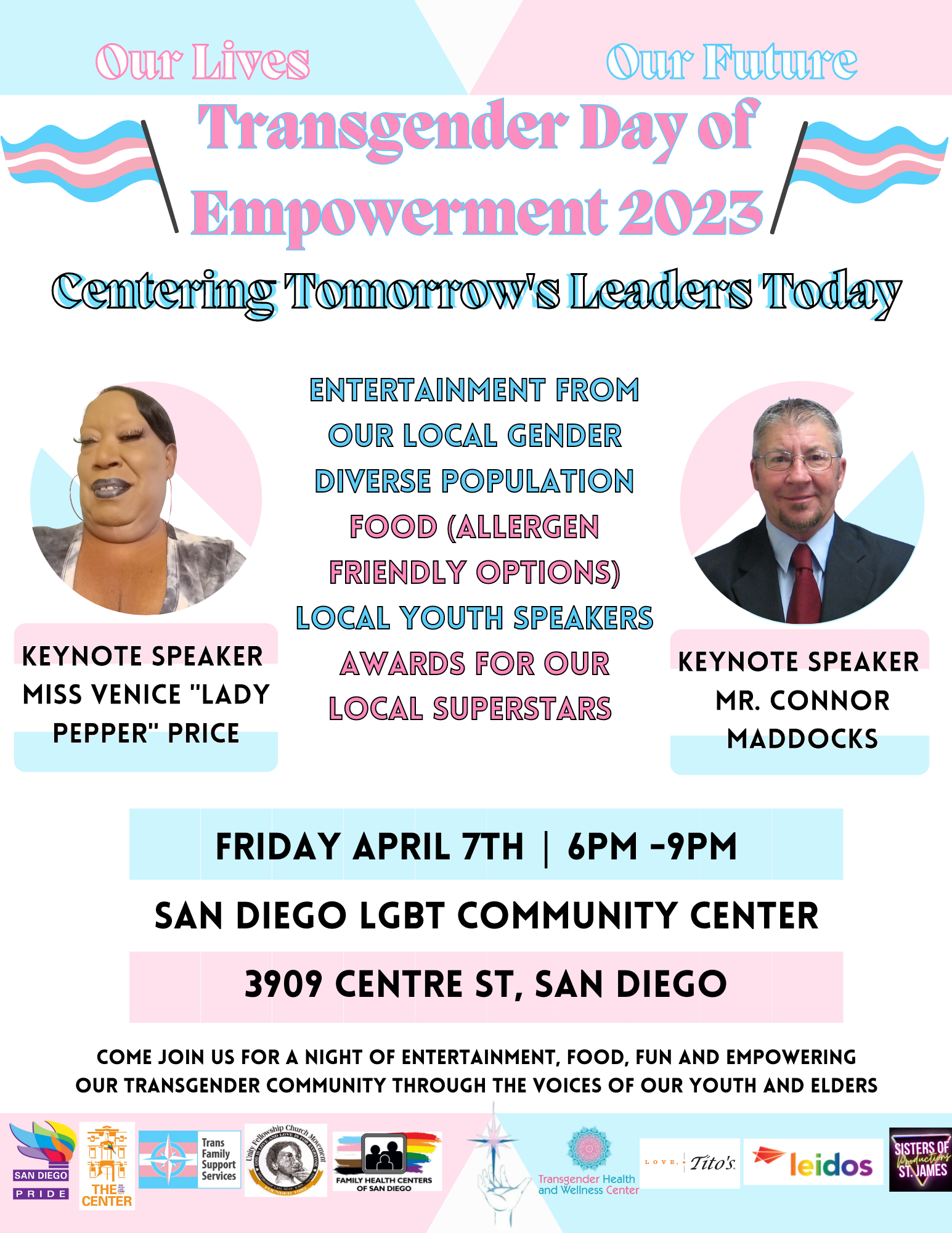 Transgender Day of Empowerment 2023
Join us in celebrating the rich diversity of San Diego's transgender community.
Hello Trans/GNC Community and Allies!
Come join us for a night of entertainment, food, fun and empowering our transgender community through the voices of our youth and our elders.
Entertainment from our local gender diverse population, food, and local youth speakers Awards for our local superstars Keynote Speakers Miss Venice "Lady Pepper" Price and  Connor Maddocks.
When: Friday April 7, 2023 6 pm -9 pm
Where: San Diego LGBT Community Center 3909 Centre St, San Diego