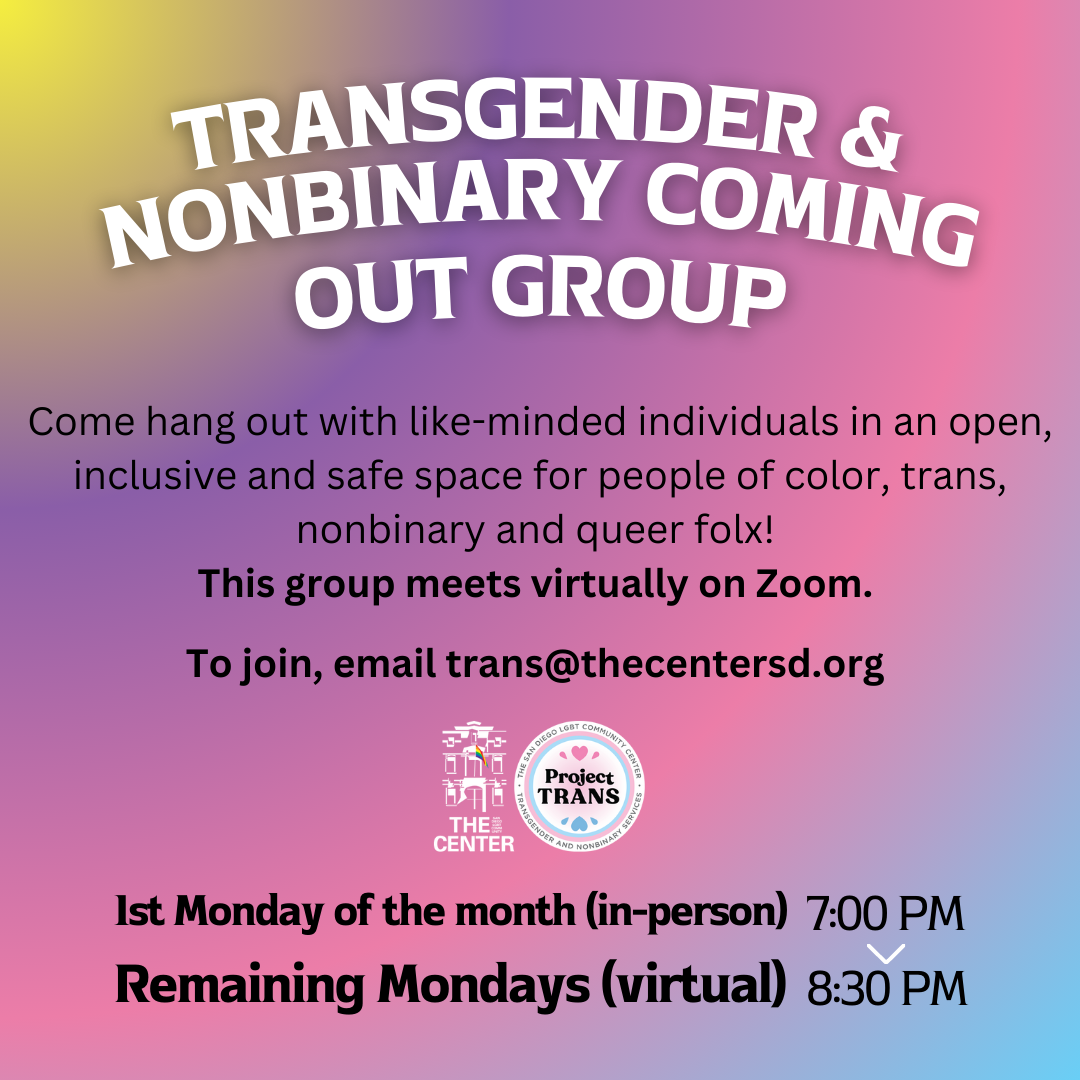 Transgender and Nonbinary Coming Out Group (Virtual)
This group supports transgender and nonbinary people in all stages of exploring their gender identity. Open to transgender women, transgender men, Two-Spirit, nonbinary/genderqueer/agender/ gender-fluid/ gender non-conforming people, people who are intersex, those questioning, and exploring their gender identity.
When: Every 2nd, 3rd, 4th and last Monday of the month, 7-8:30pm
Where: Virtual via ZOOM
Contact: For more information, accessibility requests and/or a ZOOM invitation, contact our transgender and nonbinary services at Trans@thecentersd.org.