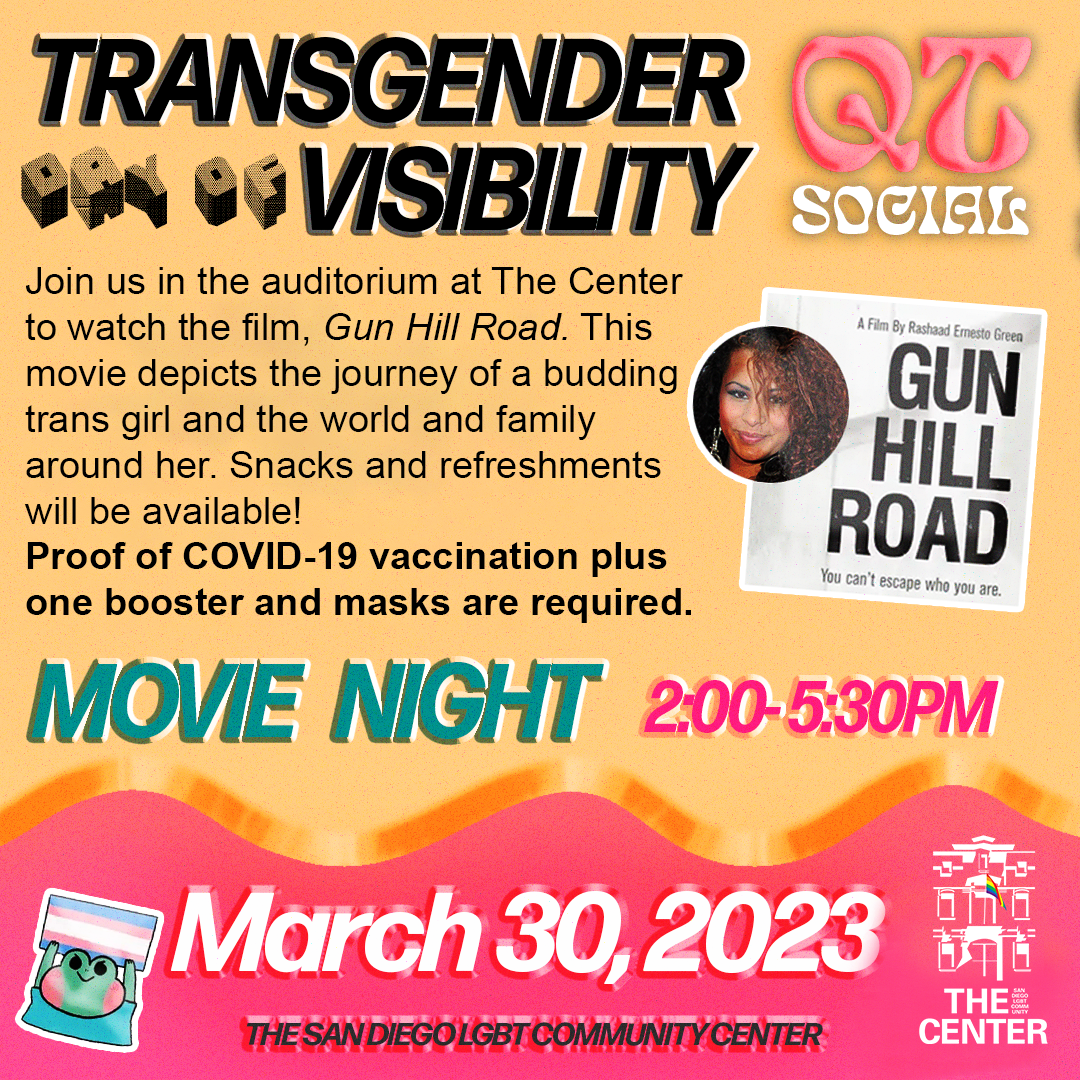 Transgender Day of Visibility QT Social Movie Night
Transgender Day of Visibility is on March 31! Join Project TRANS in the auditorium at The Center on Thursday, March 30, to watch the film, Gun Hill Road, about the journey of a budding trans girl and the world and family around her. Snacks and refreshments will be available – Proof of COVID-19 vaccination plus one booster and masks are required.
Following the movie, we invite you to join us as we walk to the Hillcrest Flagpole and raise the Transgender flag in solidarity with the community. Don't miss this opportunity to support and celebrate transgender visibility!
Transgender Day of Visibility QT Social Movie Night
Thursday, March 30, 2023, 2-5:30pm