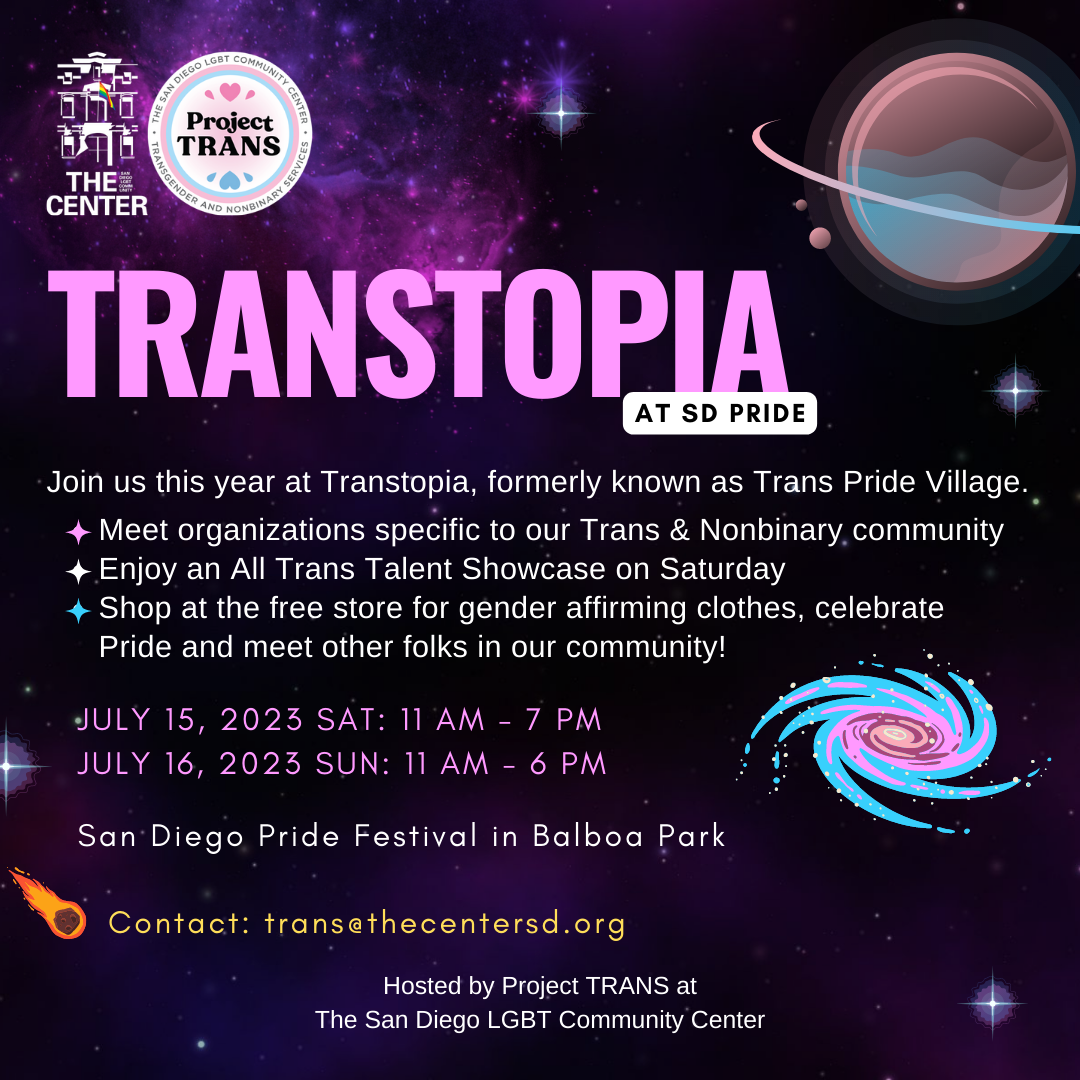 Transtopia at SD Pride – SUN
Project TRANS at The San Diego LGBT Community Center invites you to Transtopia!
We'll be highlighting different community-serving organizations specific to our Trans & Nonbinary community and look forward to celebrating Pride with YOU!  Our weekend includes a Saturday All Trans Talent Showcase, as well as a free store to shop for gender-affirming clothes and other opportunities to meet other folks in our community!
Where: San Diego Pride Festival at Balboa Park 
When: July 15th & 16th
Time: 11-7 PM Saturday, 11-6 PM Sunday
Contact: trans@thecentersd.org