Anna 
(She/Her)
Living the Life She Deserves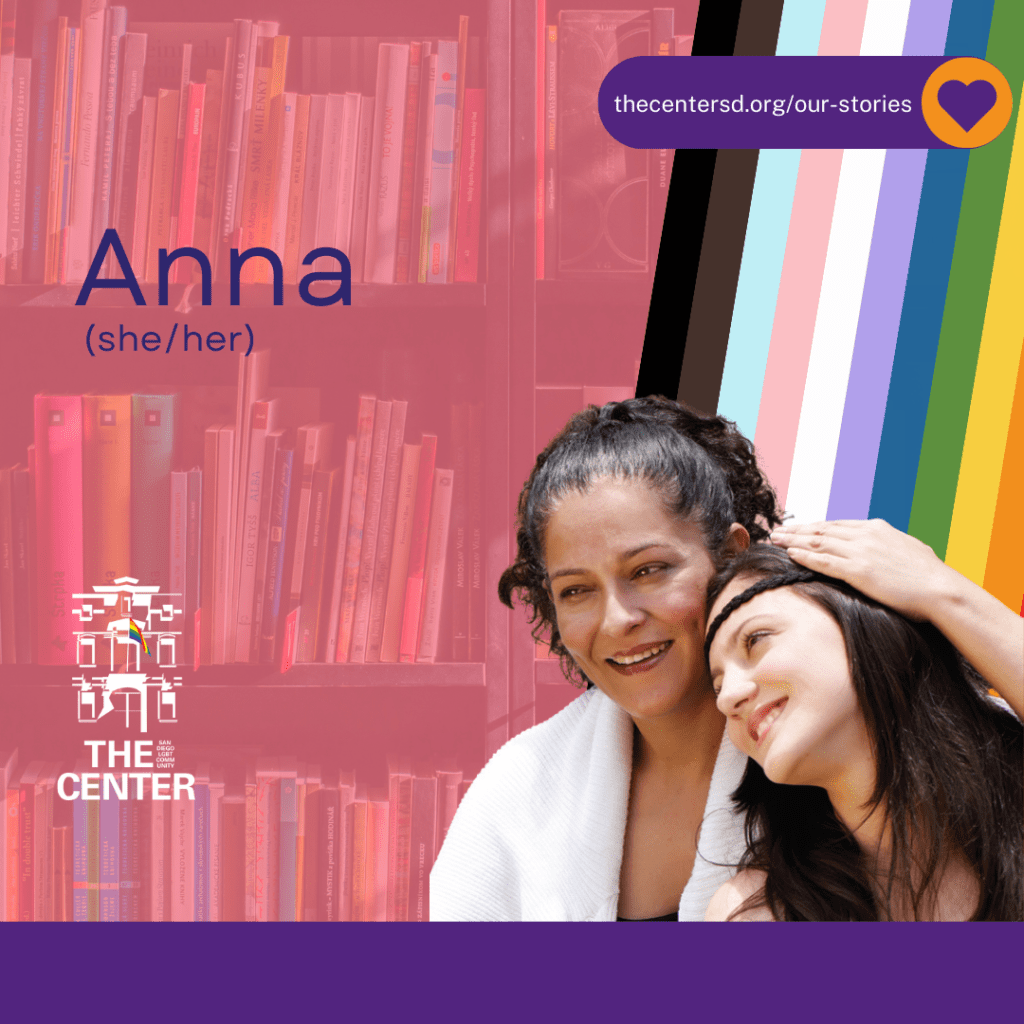 About five years ago, I found myself outside The Center, anxiously waiting for the doors to open. The night before that my child had shared something with me that I was not prepared for and had no experience with — she was transgender. As a loving parent, I knew I had so much to learn and most importantly, I was determined to ensure that my daughter received the support she needed.
The Center made sure we had the resources she needed to thrive. Michelle started attending the Hillcrest Youth Center and found a supportive community of peers going through similar experiences and it had a tremendous and almost immediate impact on her.
Today I am so proud of the young woman she has become. She is now thriving in college, studying abroad, and living the life she always dreamed of.
Learn about Project TRANS at The Center

Learn about the Youth Services at The Center