Jennifer 
(She/They)
A welcoming and safe space at the Hillcrest Youth Center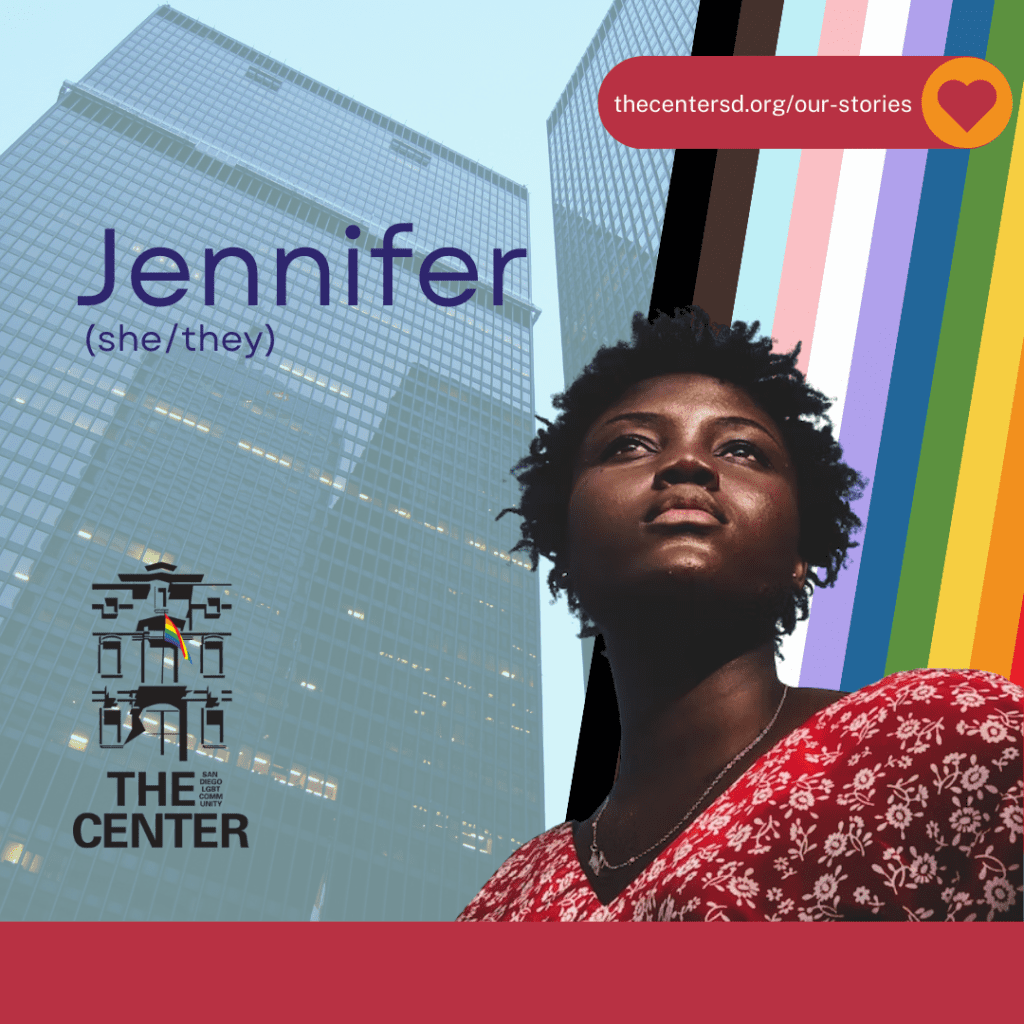 Jennifer is a transgender youth who came to the Hillcrest Youth Center seeking support. She had faced many types of discrimination throughout her life as a transgender person of color.
The Center's Youth Services team helped Jennifer with applications for housing and college enrollment. She also received assistance from The Center's team to change her name and gender marker.
Jennifer is now living on campus, in a welcoming and safe space, and has access to food through her school.
Learn about the Youth Services at The Center
Learn about Project TRANS at The Center