Celebrating the Women's Equality Day!
The Center invites you to the
Red Hot Dance
, on Saturday, August 26 from 6-9pm! We are excited to welcome DJ Laura Jane and highlight women-owned businesses this year! Our dance floor will be accessible, and we will have plenty of seating as well. The event is a $5 suggested donation at the door and includes one drink ticket and snacks.
This dance is for all queer women. we want to use the most inclusive language possible, and our team landed on "queer women." We are
reclaiming "queer" for the entire LGBTQ+ community and when we say "women" we mean all women! Red Hot is open to all lesbians, transgender women, cisgender women, nonbinary folks, womxn, womyn, queer women, dykes, bisexual women,
pansexual women, or any combination. Language is never perfect, but if you feel
that you might belong at Red Hot, you do! We can't wait to see you there!
For more information about this event, please reach out to women@thecentersd.org.
$5 suggested donation at the door.
When: Saturday, August 26, 2023, 6-9pm
Where: The San Diego LGBT Community Center 3909 Centre St.
RSVP: bit.ly/RHD-RSVP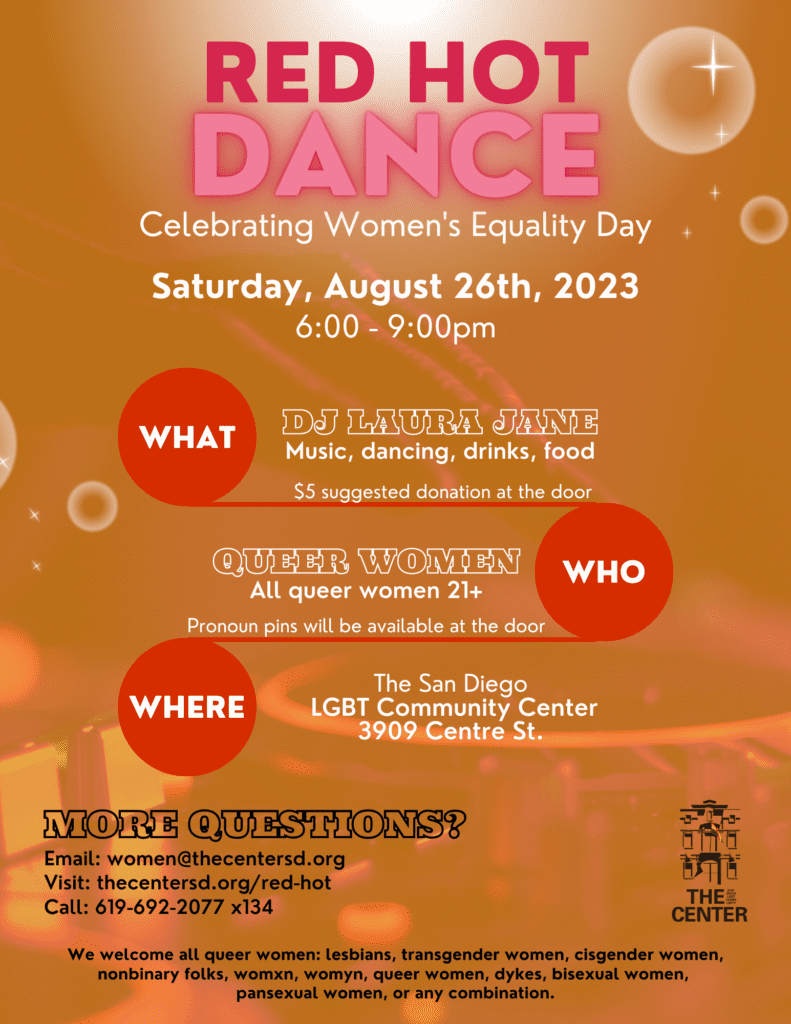 Sign Up For
The Center's E-News