Young Professionals Council Academy Class 2018
Note: These bios remain static from the time of the participant's graduation from YPC Academy. Many graduates have moved on to new careers, board service, and other activities since the time of this publication.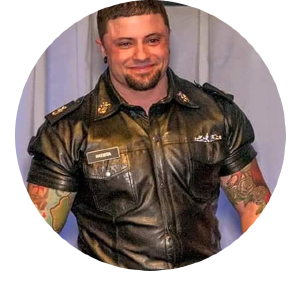 Paulo Batista is originally from Florida and moved to San Diego in 2013. He works as a property manager for the Target in Eastlake, Chula Vista. He transitioned eight years ago from female to male and is a trans activist. He helps support benefits for many communities throughout San Diego. He is also part of the leather community. In 2014, he recently broke barriers in the City of San Diego by winning the leather title of Mr. San Diego Eagle 2014 and SoCal Drummer 2015, as the first transman to hold either title in the State of California and helping change minds about acceptance with trans community.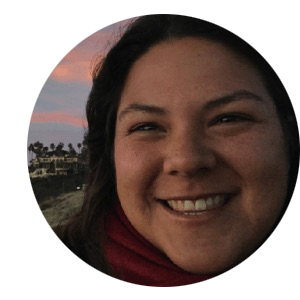 Nicole is a San Diego native who is working to address our region's unique challenges by tapping into our incredible power and diversity. We live in a coastal desert with the busiest border community in the world, we are host to nearly 35 million visitors each year, and we are home to several military bases, a 33-mile port, a booming biosciences industry and the best beer anywhere. Everywhere she looks, Nicole sees how San Diego can flourish as a global model for the future. Nicole is currently focused modernizing San Diego's energy grid by advocating for advanced energy technologies and democratizing power by bringing more choices to our energy market. As the Director for Development at Climate Action Campaign – a nonprofit whose mission is simple: stop climate change—Nicole rallies the people and resources to make this happen. Nicole received her undergraduate degree from Bowdoin College, with a double major in English literature and psychology, with a minor in teaching. She recently completed her MA in Nonprofit Leadership and Management from the University of San Diego. When Nicole is not at work, she can be found at the beach or spending time with her gaggle of niblings – her eleven favorite reasons to fight for a more progressive and equitable future.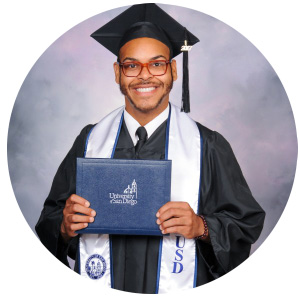 CALVIN BROWN
Calvin Brown is currently employed as a Financial Services Representative with MassMutual. Californian through and through, Brown is passionate about self-care, financial stability and management, garish colors, documentaries, and living life to the fullest. Calvin moved to San Diego in 2013 from Merced, CA to pursue his Bachelor of Art's from the University of San Diego. Immersing himself in the study of Communication and in addition he received a minor in Sociology and graduated from the University of San Diego in the Spring of 2017. During the span of his education, Calvin managed to involve himself in several organizations. Serving as Co-President of USD's Chapter of Black Student Union, a general body member of USD PRIDE, and immersed himself in the production of marketing for USD's Celebration of Gender Expression: Supreme Drag Superstar 6. If Calvin isn't getting outdoors or seeking a good deal while thrifting, he's probably cooking, baking, or catching up on a good book.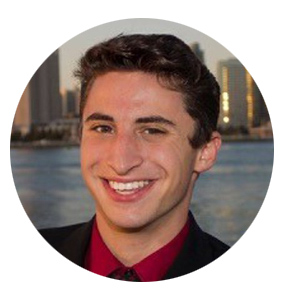 ZACH BUNSHAFT
Zach Bunshaft has dedicated his life to making San Diego a better place to live for all. Throughout his college career, Zach served as President of the SDSU College Democrats and worked as an organizer and campaign fundraiser to help elect responsible public servants. In 2016, Zach graduated from San Diego State University with a B.A. in Social Science and moved across country to work as a Staff Assistant/Legislative Correspondent in the capitol office of Congresswoman Susan Davis. After spending a year working on Capitol Hill, Zach realized that he simply could not live without his San Diego community. He then moved back home to work as a community representative in the district office of Congresswoman Susan Davis. In this role, Zach currently focuses on issues of Energy, Environment, and Housing, among many others, as one of the Congresswoman's eyes and ears in the district. Zach is also the community representative for the Hillcrest/Uptown area and serves as a liaison to the LGBTQ+ community. In his free time (which he has very little of) he enjoys volunteering and exploring new places to eat and be merry throughout San Diego.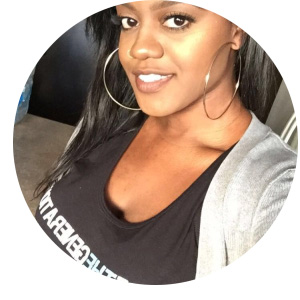 NIJAH CRENSHAW
A San Diego native, fluent in English and Spanish, Nijah studied Health Science at California State University, Fullerton. She has been an employee at The San Diego LGBT Community Center since August 2015, but her involvement with the LGBTQ+ community began way before then. Nijah became an ally at a young age, growing up with a gay uncle, she witnessed the obstacles he faced as a black gay man and knew she had to join the fight for equality. Nijah hopes to continue learning and improving her skills as an LGBTQ+ advocate.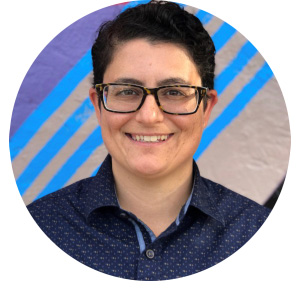 Adrian Downing-Espinal is originally from New York and came to San Diego in 1999 to attend the University of San Diego and be closer to family. Adrian graduated from USD in 2003 with a BA in Sociology, and minors in Genders Studies and Leadership, with a certificate for non-profit management. While at USD, Adrian served as VP and President of the USD Pride organization, co-founded a Rainbow Alliance for student LGBTQ groups at local colleges and universities, and made presentations as a Rainbow Educator, educating peers and staff about LGBTQ people. In 2002, Adrian interned at the San Diego LGBT Center working to get out the vote and coordinate the Speakers Bureau. Adrian graduated from the Pride Leadership Academy in 2011 and has volunteered in various capacities. In 2013, Adrian helped co-found We Are FAIR, a group dedicated to ensuring the implementation of curriculum that is fair, accurate, inclusive, and respectful of various identities including LGBTQ people. Adrian worked as a case manager and counselor for four years at an inpatient treatment facility for homeless veterans and left her job in 2017 to care for a family member. Adrian also stepped into the role as Director of The Brown Building, which is a queer run, social justice oriented organization in City Heights that offers a safe gathering space for underrepresented community members, including trans folks and POC. Adrian is an active committee member of She Fest, with a personal desire to improve visibility, programming, and community for women in the LGBTQ community. Adrian lives in North Park with her wife Rosemary, and their Rottweiler, Hilde. Adrian lives by the motto "preach to the choir, because they need to hear it too" and spends a lot of time thinking about how to educate the LGBTQ community about our vulnerable and underrepresented members, and the interconnectedness of our struggles.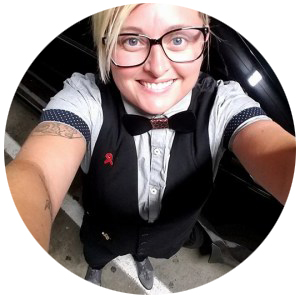 VANESSA DUBOIS
Born and raised in France 39 years ago, Vanessa Dubois came to San Diego to attend San Diego State University to study dolphins and do an internship on photo identification. She graduated in 1996 with a bachelor's degree in marine biology. Vanessa was interested in dolphin-assisted therapy so she volunteered in a special school for autistic children – and fell in love with it. She then worked with special needs children for 13 years. She's a skilled photographer who has been doing photography for over 20 years. Vanessa has volunteered for a number of community organizations, including San Diego Pride for 16 years on the photography team. She loves capturing moments!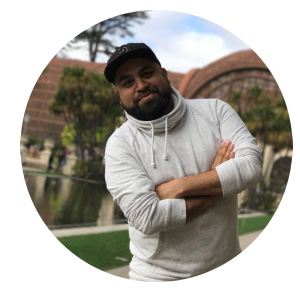 Born and raised in Los Angeles, Jimmy Gordillo is a first generation proud Mexican American gay man, and the first in his family to attend college. He had the honor of attending San Jose State University, where he was afforded the opportunity to study abroad in Madrid, Spain and graduated with degrees in Psychology and Spanish. Since then, he has traveled to over 92 cities spanning 20 countries on 5 continents! Upon graduating from SJSU in 2004, he started his teaching credential program in Mexico through a partnership between San Diego State University and the University (ITESM) in Querétaro, Mexico. He gained incredible insight in serving others while exploring his roots.  He returned to Los Angeles in 2007 to finish his Masters degree in Educational Leadership at Cal State University, Northridge, magna cum laude. In 2010 he made the move to San Diego to continue his professional journey in education.  Now in his 11th year in education, he currently serves as the Assistant Principal at an elementary school in the Stockton/Barrio Logan community providing historically underserved students with a rigorous curriculum and creating lifelong learners focused on social justice and equity. He embraces working in a multicultural/multilingual community and he is passionate about making a difference in the lives of all students and helping to empower the school community. He looks forward to gaining new skills and knowledge through the Young Professionals Council Academy at the San Diego LGBT Center.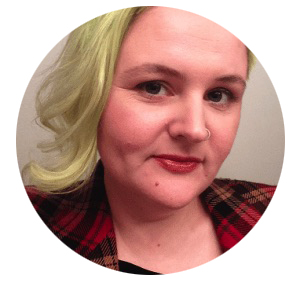 CASSIE HARRIS
Cassie Harris recently immigrated to San Diego from Sydney, Australia. In Sydney, Cassie worked as a Queer Officer at the University of New South Wales and organized several community groups including UNSW Buff Club, Queer and Feminist Book Club and Sydney Queer Arts Collective. Cassie is also a video and performance artist with a BFA in Time-Based Art and a BA in Theatre and Performance Studies. Combining their passion for building and supporting the LGBTIQ community with their love of the arts, Cassie has edited six collaborative zines and curated a successful exhibition. They hope to continue creating platforms to celebrate the creativity of LGBTIQ community in San Diego.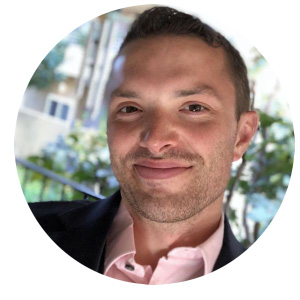 A New York native, George Hotaling was born and raised in the small town of Jefferson, New York.  He attended the State University College at Cortland where he earned a B.A. in political science with a concentration in law and justice.  Upon graduation, he attended Officer Candidate School and received his commission in to the Army in November 2008.  He served in the Army for eight years in a variety of different roles both nationally and internationally, most recently in Southern Arizona as an instructor and mentor to junior U.S. and international officers.  George decided to leave the military in 2016 to pursue a different career path and relocated to San Diego where his husband is currently stationed in the Navy.  Since relocating to San Diego he has become an active member within the San Diego community, volunteering with organizations such as San Diego LGBT Pride as both an operations assistant and military liaison for the LGBT Pride festival.  Most recently he graduated from the University of San Diego in January 2018, where he earned an M.S. in Global Leadership.  He is actively looking to take his knowledge and experience to further serve the San Diego LGBTQ community and nonprofit sector, looking to focus on HIV assistance, education, and outreach.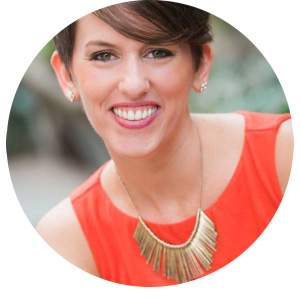 MERRITT RENEE JONES
Born and raised in California, Merritt Jones has deep love for giant redwoods, electric sunsets, sassy queers and kick-ass farmer's markets. She is also passionate about holistic healthcare and is the owner and clinic director at two holistic & integrative clinics here in San Diego. Merritt founded Jones Family Acupuncture in Carlsbad in 2015, and in late 2017, she opened Natural Harmony Reproductive Health in Mission Valley. Merritt's practices are dedicated to providing compassionate, integrative, effective care to meet her patients' unique needs. With an interest in both Eastern and Western medicine, Merritt is a Licensed Acupuncturist and Primary Care Provider and holds a Master Degree in Chinese Medicine from the Acupuncture and Integrative Medicine College in Berkeley, graduating Magna Cum Laude. She also holds a Bachelor Degree in Psychology from San Francisco State University and is a graduate of the Bauman College of Holistic Nutrition, earning the title of Certified Nutrition Consultant. Outside of work, Merritt enjoys spending time with her wife, Jess, and their rescue herding mutt, Fox, as well as cooking and eating delicious food, practicing yoga and building queer community.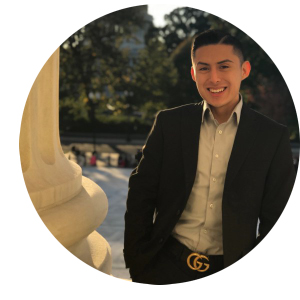 Carlos is a gay first-generation Chicano student pursuing his undergraduate degree in Public Relations with a minor in African American Studies at California State University, Fullerton where he currently works at Student Support Services (SSS) a TRIO program that serves students who are first generation and/or low-income. He has been involved with LGBTQ community engagement through volunteering with San Diego Pride and the Center's #BeTheGeneration program initiative. During his junior year at CSUF, Carlos was selected by as the 2017 CSUF Panetta Congressional Intern interning at Washington, D.C. in a program headed by the Panetta Institute of Public Policy. During his time on Capitol Hill, he researched legislation to better improve the acceptance of transgender military personnel. Born and raised in Escondido, he developed an early passion advocating for communities of color. Upon graduation, he plans on attaining his master's in Social Work and continue to dedicate his personal and professional life to social justice, LGBTQ community organizing, and public service.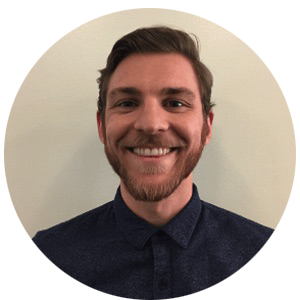 COLIN KING
Colin King is a Southern California native who originally came to San Diego to attend UC San Diego. While getting his BAs in Political Science and Communication, Colin strove to make a difference on campus. He was involved in many diversity initiatives, which eventually led to him being a recipient of the Chancellor's Equal Opportunity/Affirmative Action and Diversity award in 2014. After graduating, Colin has worked in many departments at UCSD, including the Bannister Family House, the Student Promoted Access Center for Education and Service, and currently works in the School of Medicine. He also took some time to teach English abroad in Barcelona, which furthered his passion for travel and culture. In his spare time, Colin enjoys country dancing and playing kickball for the Varsity Gay League.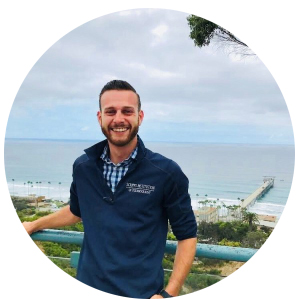 Mark Maddox, originally from a small town in Washington State, moved to San Diego from Seattle with his partner in summer 2013. After nearly a decade in corporate retail, Mark now works as the Sales Coordinator at the Birch Aquarium at Scripps in La Jolla. Since Pride 2015 Mark has been an active volunteer with The Trevor Project and with San Diego Pride, serving in various departments. He is now the Assistant Parade Manager for San Diego Pride and looks forward to seeing the culmination of San Diego's largest civic event. Mark seeks to bring an intersectional approach to his work and to utilize the curriculum of the YPC Academy to better inform his current and future endeavors.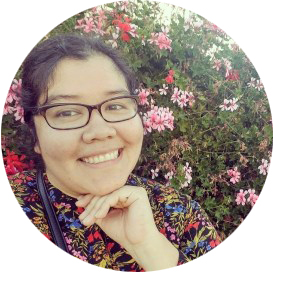 ANA LAURA MARTINEZ
Ana Laura is the daughter of Latinx working-immigrants, she grew up in Tijuana, Baja California and San Diego. She is the Leadership Development Coordinator at the Center on Policy Initiatives, where she coordinates the Students for Economic Justice summer fellowship, a program that supports students in their trajectory as critical labor and community organizers. While a student at UCSD, she was involved in coalitions that organized around educational equity, immigration, labor, and anti-racist campus measures. Her organizing experience comes from being an organizer with SEIU-Good Jobs LA through the UCLA Labor Center, UAW 2865, and AFSCME 3299. She has served as a teaching assistant, grounding her teaching philosophy on critical thinking and inciting students to a commitment in social justice outside of the classroom. Ana Laura is also a member of the California Latinas for Reproductive Justice-San Diego chapter, doing advocacy work that centers women of color. Ana Laura has a dual BA in Ethnic Studies and History from the University of California, San Diego. She currently resides in El Cajon, where she loves to screenprint and sew.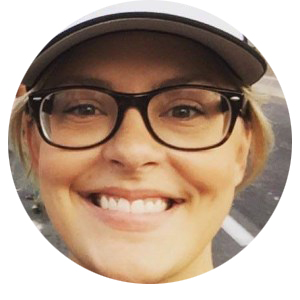 Autumn McClain is the Behavioral Health Services Database Manager and Information & Referral Specialist for The San Diego LGBT Community Center, where she has provided intake counseling, social program enrollment services, non-medical case management and connections to continued care to clients for the last five years. Originally from Houston, Texas, Autumn grew up in San Diego and received a Bachelor's degree from California State University, Chico and plans to continue her education in public health. Autumn has experience working the medical field, but a passion for non-profit representation, community outreach and sexual health education, recently completing an internship with Lead The Way, a HIV testing campaign funded by the University of California, San Diego's Antiretroviral Research Center and the National Institute for Health. She is ready for an exciting year in the YPC and will continue to use her privilege to further empower the LGBT community.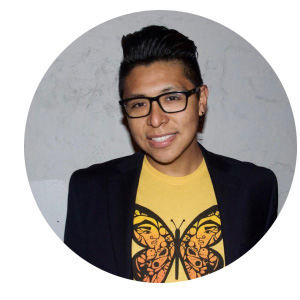 ALVARO MEDRANO
Alvaro was born in San Diego but raised in Tijuana until age of 5.  At that point, he and his family migrated to live in San Diego.  He identifies as a fronterizo, chicano, latino, mexicano americano, queer, gay, cisgender male. He received his Bachelors in Environmental Science from UC Santa Barbara, where he was deeply involved with the Queer Student Union and the Resource Center for Sexual and Gender Diversity.  After, he moved back home to engage on the road of becoming a teacher.  He received a bilingual teaching credential from San Diego State University  and now serves students as a science teacher in the Sweetwater Unified School District.  Within his teacher role, he serves as an advisor for a student club named Safe Zone and coach to the robotics team.  He is eager to engage with his YPC cohort members and learn about ways to serve and connect with his communities. He is passionate about serving LGBTQ youth, folks with addiction and other mental health illnesses, homeless youth, trans and gender non-conforming folks, undocumented immigrants, and environmental justice.   During his free time, he likes to exercise,  practice yoga, ride his bike, be outdoors and spend time with family and friends.  He also enjoys being around art, live music, water, travelling, and dreaming of what's next.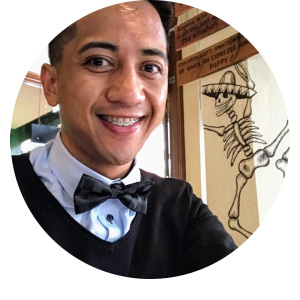 Jay Milo is a highly motivated young professional working in the medical device and biotechnology sector as a Research Scientist in the R&D Biomarker Discovery group at Inova Diagnostics. He has been employed at Inova for the last seven years where a few of his responsibilities include: discovery of novel biomarkers in various autoimmune disease areas, performing feasibility studies which involve assessing the clinical and diagnostic utility of the markers and lastly showcasing the findings at both domestic and international scientific and medical conferences. Additionally, while working full-time he is also pursuing his Masters of Advance Study in Medical Device Engineering at the Jacobs School of Engineering at UC San Diego. He is the youngest out of six siblings and immigrated to the United States in 1992 from the Philippines. He has been a Southern California resident for more than twenty five years residing predominantly in the North County region.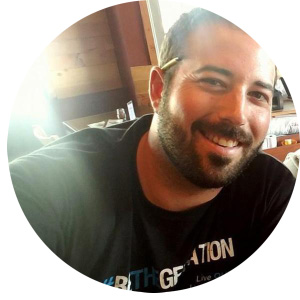 ALEX ORDOUBEGIAN
Alex, a California native, born in Sacramento, has always served his communities where he has lived. His dedicated service to the LGBT community is a strong passion of his, and also currently serves as the Facilities Manager for the San Diego LGBT Center and the Youth Housing Project in San Diego, CA.  Alex is active in multiple sports organizations, and is currently a representative, for the High Rollers Bowling League (LGBTQ League) in the International Gay Bowling Organization. Alex also has been a member in many other San Diego based LGBTQ Leagues including; AFCSL (America's Finest City Softball League), AFFL (American Flag Football League), and the SDTF (San Diego Tennis Federation). Alex moved to San Diego in 2008 and currently resides in Hillcrest. His entrepreneurship began in 2012 when he opened a home improvement business for high efficiency products for homeowners.  The business was very successful and was sold 4 years later. Alex also interned in the Development Department of The San Diego LGBT Community Center in 2011 while studying Economics at San Diego State University. Alex has been volunteering for over 9 years with AIDS WALK San Diego, and has most recently been serving as Area Manager for Safety and Route for the past 6 years. Alex currently sits as Treasurer on the Executive Board for a local organization called Street Bundles, Inc. whose mission is to make 3-day sustenance kits and pass out to the homeless/less fortunate. During his free time, or what's left of it, Alex enjoys hiking and socializing out in the local neighborhoods with friends and is a current ambassador for the #Bethegeneration community outreach program here in San Diego.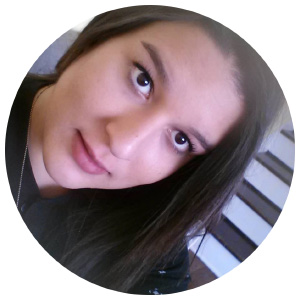 JEAN ANEWSCHKA (ANI) ROBLES
Jean Anewschka Robles ("Ani") was born in Santurce, Puerto Rico and grew up in Hartford, Connecticut and is working towards becoming a licensed clinical social worker. They received a Master's of Social Work from the University of Utah Spring of 2017. They earned a bachelor's degree in social work and minor in political science from the University of Utah in 2016. Ani is currently working as a Bilingual Staff Counselor for the San Diego LGBT Community Center. Their clinical interests include looking at the intersection of Self-Harming Behaviors among the LGBTQ+ community. Ani is also currently working as a PSR specialist for Vista Balboa Crisis Center. In 2016-2017 Ani worked as an Initiative for Transformative Social Work (ITSW) experiential scholar to contribute to the planning of projects that pursues creating spaces of belonging for minoritized populations to see themselves in at the College of Social Work, on campus, and in the community. They worked as a graduate research assistant working under Dr. Aster Tecle whose research focuses on exploring how African refugee women talk about "resiliency" and how it facilitates and/or limits their survival strategies, in Salt Lake City in particular. In summer 2015, through the Hinckley Institute of Politics they completed an internship at Ibarra Strategy Group in Washington, DC, a leading government and public affairs firm that specializes in advocacy services, intergovernmental affairs and Latino outreach. As an intern at the Center for Documentary Expression and Art they presented their work "Exhibits That Teach – Artists/Scholars-in-Residence Youth Art Programs that Build Art Skills and Create Social Consciousness" at the Undergraduate Research Symposium (URS). On their free time they enjoy watercolors painting and writing poetry.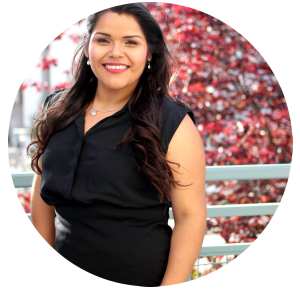 MARIA G. RODRIGUEZ
Maria Rodriguez is a first-generation Mexican-American born and raised in Southeast Los Angeles. Maria is a proud Licensed Clinical Social Worker (LCSW), providing a range of services to vulnerable populations throughout San Diego County, a career that is both challenging and filled with possibility. She received a Bachelor's Degree in Criminal Justice/Sociology from San Diego State University (SDSU) and a Master's Degree in Social Work from California State University San Marcos(CSUSM). Maria is a recipient of the Imperial Court de San Diego Scholarship in 2013, which assisted her in completing her graduate studies. Maria has been a volunteer for Big Brother, Big Sister mentoring program, San Diego Youth Services, and Creciendo Fuerte (Growing Strong) in North County San Diego. Maria has worked with individuals from all walks of life and in a multitude of settings, including LGBTQ+, immigrant, monolingual Spanish speakers, and homeless individuals. Maria is committed to helping empower, advocate, and encourage resiliency in individuals and communities in order to fight injustice and oppression, in all forms. She is dedicated to enhancing the well-being and quality of life of others through the use of self-empowerment and multidimensional collaborative change.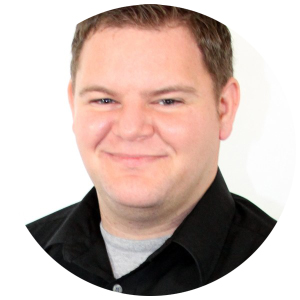 Ryan Trabuco is a Field Representative for State Senator Toni Atkins where he represents the various communities within San Diego City Council Districts 7 and 9. He was elected to an unprecedented four terms as President of the Clairemont Town Council, and served in that role for nearly 6 years. In 2017, he was named President Emeritus for his years of service to the Clairemont community. Politically active, he is an elected Assembly District delegate to the California Democratic Party's State Central Committee, and serves as Vice President of Resource Development for San Diego Democrats for Equality, as well as IT Chair for the Clairemont Democratic Club. In his spare time, he enjoys catching up on the latest movies, trying out new restaurants, and attends comic book conventions as often as he can.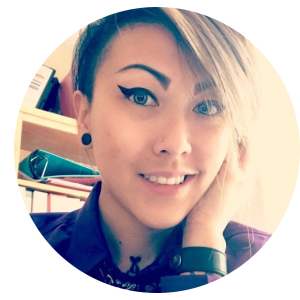 EMILY TRAN
Emily Tran is a cis-gender femme identified lesbian. She's a first generation Vietnamese-American who recently relocated to San Diego last summer. She currently holds a licensure from the Board of Vocational Nursing and Psychiatric Technicians (BVNPT), as well as her Residential Facility for the Elderly (RCFE) Administrator Certification in the State of California. Having written more than fifty clinical policies and procedures for several senior assisted living communities, she continues to redefine, implement and maintain successful processes with every new community. Understanding how important it is to start from the ground up, Emily aims to cultivate each situation to allow a solid and organic foundation to be built within her spaces. Through leading by example with each engagement, she remains empathetic, compassionate, and open-minded to each person's journey in life. Her next focus is LGBTQ+ senior advocacy.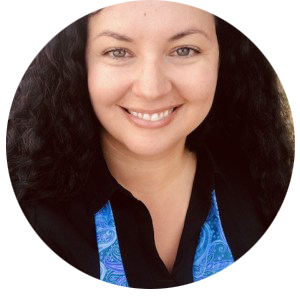 Nicole was raised in San Bernardino County before relocating to San Diego in 2002. While employed for a Third Party Administration firm in La Jolla since April 2002, she has earned her Bachelors and Masters Degrees in Sociology/Sociological Practice from Cal State San Marcos. She currently serves as Board Treasurer for Lambda Archives of San Diego and continues to dedicate her time volunteering for multiple causes and organizations throughout San Diego County.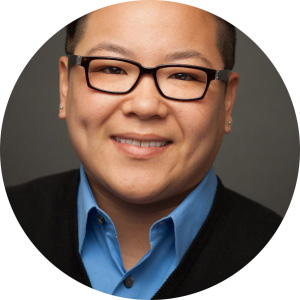 YUO WU
Born in Taipei, Taiwan and raised in San Diego. She earned her BA in Public Administration from San Diego State University and MA in Public Administration from National University. She currently works in Human Resources for the County of San Diego and proudly serves as a Champion for the County's Diversity and Inclusion Initiative. She has a passion for volunteer work: she has served The Center; San Diego Pride; She Fest; and is currently a Patrol Volunteer for Stonewall Citizens' Patrol. She is an active member of IPMA-HR (International Public Management Association for HR), WLLE-SD (Women Leaders of Law Enforcement), County of San Diego Employee Resource Groups (LGBT and Allies, and CSDFEA), and a lifetime member of SDSU Alumni Association.
Sign Up For
The Center's E-News