Young Professionals Council Academy Class of 2015
Note: These bios remain static from the time of the participant's graduation from YPC Academy. Many graduates have moved on to new careers, board service, and other activities since the time of this publication.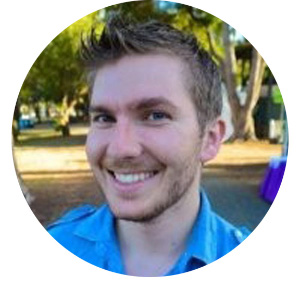 Jeremy has worked in the non-profit fundraising and political organizing fields for over seven years. He has volunteered for multiple organizations in the Santa Barbara area and sat on the board of a community based foundationJeremy has worked in the non-profit fundraising and political organizing fields for over seven years. He has volunteered for multiple organizations in the Santa Barbara area and sat on the board of a community based foundation and faith group. Jeremy and his partner, Robert, moved to San Diego in early 2015 and he is looking to becoming more involved in the San Diego LGBT community. and faith group. Jeremy and his partner, Robert, moved to San Diego in early 2015 and he is looking to becoming more involved in the San Diego LGBT community.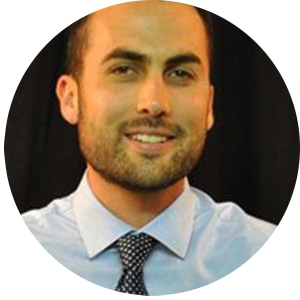 Andrew Brandon is the Supervisor of HIV Program Services at Family Health Services of San Diego. He works closely with his team to empower gay men to protect themselves from HIV through prevention or treatment. Previously he served as Outreach Coordinator connecting uninsured families to Covered California and Medi-Cal through the Affordable Care Act. Born and raised in San Diego, Andrew has a passion for serving those most in need in his community. Andrew has his Bachelor of Science in Psychology from Old Dominion University and plans to attend graduate school in San Diego.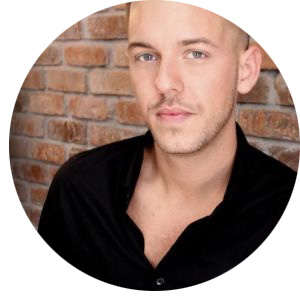 KIRBY CARLOCK
Kirby Wallace Carlock is a five year resident of San Diego, born and raised in Shelbyville Tennessee. Upon moving to San Diego, he dove head first into the Hillcrest's LGBT community. He helped to open and then manage nightly operations at Fig Tree Café Hillcrest for two years. Currently he can be found bartending at local hot spot Babycakes. While representing Babycakes he was named runner up for the 2014 Tantrums and Tiaras, an annual charity drag pageant, helping to raise $40,000+ benefitting the San Diego LGBT Community Center. Kirby Graduated top 10% of his high school class, but did not persue higher education until 9 years later. He is now entering his sophomore year at San Diego City College, with intention to transfer to San Diego State University, majoring in International Business (with emphasis in Spanish and Central America) and minoring in LGBT Studies. He is very excited, eager, and hopeful for the ability to serve the San Diego and International LGBT communities.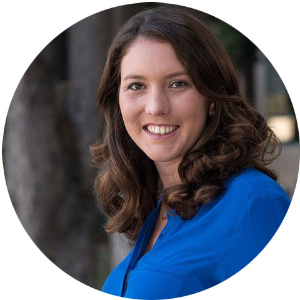 MOLLY CHASE
A native San Diegan and current District three resident, Molly represents Councilmember Gloria in the communities of Old Town, University Heights, South Park and Golden Hill. She is responsible for advising the Councilmember in his role as the Chair Pro Tem of the Metropolitan Transit System (MTS) and as a San Diego Association of Governments (SANDAG) Board Member and Chair of the SANDAG Transportation Committee. Molly also staffs the Utility Underground Advisory Committee. Prior to joining the Todd Squad, Molly served as the Director of Appointments, Protocol, and Special Projects in the Office of the Mayor and as an Associate in the Los Angeles District Office of the Urban Land Institute. She graduated from the University of Southern California Cum Laude with a B.A. in International Relations and a minor in International Policy and Management.When she is not working to serve the residents of District Three, Molly enjoys walking through Balboa Park, cooking and spending time with friends and family (and her cat, Ruth Bader Ginsburg).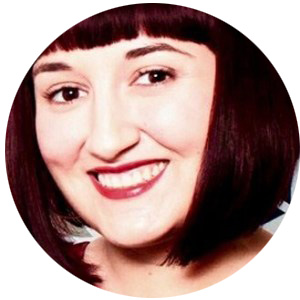 CASSANDRA CHAVEZ
Cassie is an ARIES (AIDS Regional Information and Evaluation System) Data Specialist for the San Diego LGBT Community Center. She moved from the greater Long Beach area to San Diego in 2012 to pursue a Master's degree in social work. She graduated from San Diego State University in 2014 with a concentration in administration and community development. Cassie has worked in community healthcare since 2007, including working in health center management for Planned Parenthood of Pasadena, managing two syringe exchange and HIV/Hepatitis C testing sites in Santa Barbara County, and coordinating an academic peer-health internship focused on healthy sexuality and communication for UC Santa Barbara. She also holds a BA from UC Santa Barbara, where she majored in political science. Cassie is passionate about advocacy through service and has dedicated her career to ameliorating community health disparities.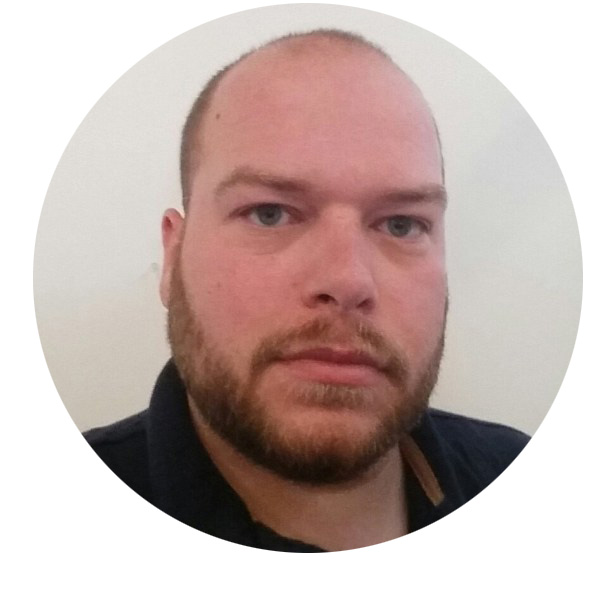 Anthony is originally from the Chicagoland area, where he completed a bachelor of science in Communicative Disorders with emphasis in Rehabilitation Services.  After college he worked with a Deaf Education Program.  Since moving here in 2012, Anthony has been with the Arc of San Diego.  He is currently a Case Manager with Community Employment Services at the Arc.  He enjoys volunteering with various nonprofit organizations, most recently helping with operations in the San Diego Gay Men's Chorus and accessibility with San Diego Pride. In the future, he would like to work more with the diverse communities of San Diego.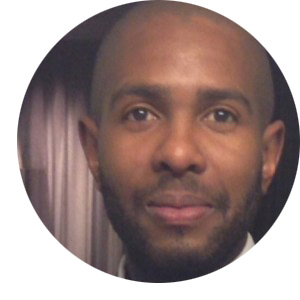 NEIMAN HATCHER
Neiman is a native San Diegan, however has been raised all across the globe. He is currently pursuing a Ph.D. in Consulting Psychology and holds a Masters in Business Administration and a Masters of Science in Consulting Psychology. He is President of the Organizational Psychology Student Association and sits on the Board for the Society of Occupational Health Psychology. Neiman serves as the Global Diversity Program Manager, LGBT Specialist for IKEA Global and also works as a contract Management and Organizational Development Consultant for Insights4Results, LLC specializing in the healthcare, pharmaceutical and government sector.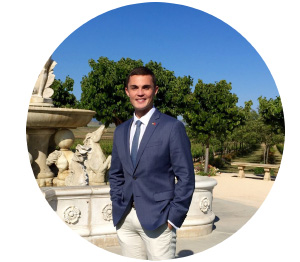 Garth Langley received his Bachelor's Degrees in Political Science and Criminal Justice from California State University Hayward. He served as a Public Affairs Officer for the United States Marine Corps from 2012-2015 and transitioned from active-duty in April 2015. He is currently enrolled in a graduate program in Public Affairs and Practical Politics at the University of San Francisco and is seeking future employment in Law Enforcement. During 2015 he plans on serving in marketing and public relations roles during San Diego LGBT Pride and San Francisco Fleet Week. 
LUIS LEGASPI
Luis is a native of Sacramento who graduated from UC Davis with a degree in Textiles and Clothing, with an emphasis in Marketing. Utilizing his multiple experiences abroad and marketing skill set, Luis works on promoting access to higher education and international education to diverse communities, with particular interest in creating and promoting services for the LGBT community. Luis has been volunteering with the Center since November 2014.  To connect with Luis, visit: linkedin.com/in/luislegaspi.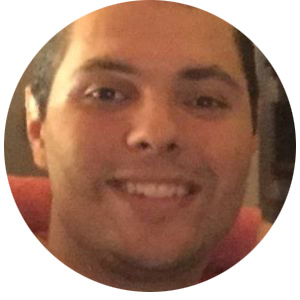 Marc is a Graduate of San Diego State University and has been active in Regional Politics his whole life. After leading the field program for a San Diego City Council Race in 2014, he joined Donor Development Strategies (DDS), a fundraising firm operating on behalf of Public Broadcasting. He is now the Lead Director of their San Diego Office where he oversees the field fundraising program for DDS, on behalf of KPBS in San Diego. Marc remains active in the community, volunteering his time to non-profit and politically active organizations and causes he believes in.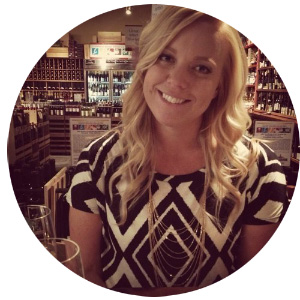 SARAH MERK-BENITEZ
Sarah Merk-Benitez currently works as the Outreach Coordinator at the San Diego LGBT Community Center, coordinating outreach efforts, helping with major fundraising events, and working regularly with volunteers at The Center. Before The Center, Sarah was worked in the faith non-profit sector, as a high school and young adults pastor. She has extensive one-on-one and group experience with diverse, at-risk youth. She has a Bachelor of Arts degree in Psychology from San Diego State University and is currently working on a double Masters degree at Bethel University. Sarah has volunteered at several non-profits, including The Center and the Stein Education Center; and has led several international aide and relief trips to Haiti. She's passionate about people and acting on behalf of those who are treated unjustly. Born and raised in San Diego, Sarah has always had a love for the city, but more recently has fallen in love with her neighborhood of Hillcrest. Her passion for social justice and human rights extends from those internationally to those walking the streets of her very neighborhood.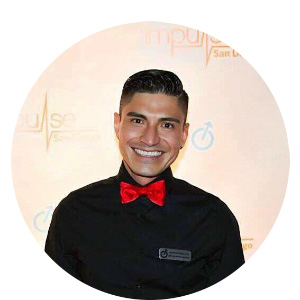 Martin Molina is currently a General Manager for Pinkberry Inc. Martin moved to San Diego from Los Angeles 5 years ago. Since then, he started his volunteer work as the president of Impulse San Diego, a Nonprofit organization that focuses on HIV prevention and education in the LGBTQ community.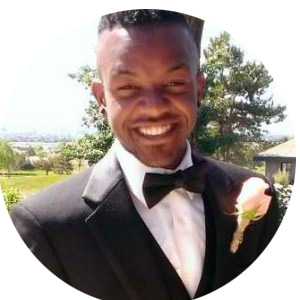 MULIKA MUSYIMI
Mulika was born and raised in a small town in Kenya,East Africa, and in 2003 was bound for America to forge a life he'd always dreamed of. A product of public primary school, a resilient single mother, and a military secondary academy, his journey began as a student at Truckee Meadows Community College community in Reno, NV. Here, he earned ageneral studies degree and an arts degree respectively, while serving as an elected senator in the student government and as ambassador for the campus outreach and public relations programmes. His recurrent immersion into a culture that was starkly different from what he was accustomed to allowed him the ability and opportunity to often reference his childhood home while also confronting the challenges a new world often presents to immigrants anywhere. The 2008 general election cycle was a watershed moment for him and a huge catalyst for a need for involvement in some sort of civic engagement. A stint at a "Get out the Vote" grassroots campaign doing phone banking was the perfect kickstart and it allowed him to get a feel of the task at hand. He relocated to San Diego in 2011 and cites his move to the finest city as one the best life decisions to date. The Annual Aids Walk in 2014 was his first volunteer assignment through The San Diego LGBT Community Center and out of that, many other events followed. He is the clinic administrator at a Posture Therapy and alignment clinic in San Diego, a YPC 2015 fellow, an avid soccer fan, a freelance personal trainer and a 2015 prospective transfer student at University of San Diego studying corporate social responsibility and sustainable enterprises.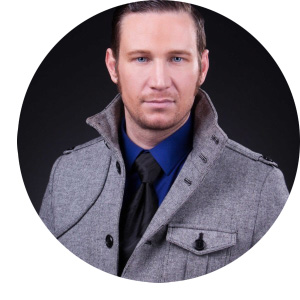 William Pontius is an activist from Seattle who specialized in community organizing, fundraising, and corporate responsibility.  In 2007, he was elected Mr. Gay Seattle and later moved on to be Mr. Gay Washington.  At the time he worked with hundreds of business and corporations raising funds for charity for gay youth.  William's first stab in politics was being hired as the LGBT Community Organizer for Washington United for Marriage working on the Refrendum-74 campaign. It was the first ever voter approved marriage equality campaign to pass in US history. He even starred in "Same Love" by Macklemore and Ryan Lewis.  William moved to San Diego in late 2013 for a change of pace, but quickly began working for his first elected official, Kevin Beiser.  He was the Field Director for Kevin Beiser's re-election to the San Diego Unified School Board.  Currently, William is the ERG Regional Vice President of a fortune 500 company, sits on the Board of Directors at an enterprise level, and works with the business community in Marketing for The Greater San Diego Business Association.  He is also working on the D7 City Council race and plans to launch the Out and Equal San Diego Affiliate later this year.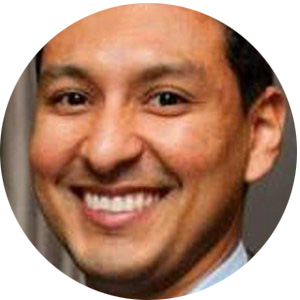 HECTOR SALAS
Hector Salas, a San Diego Native, currently works as a New Business Development Manager for a Local Private Insurance Firm. Prior to the insurance world, he worked in the hospitality industry for 13 years and served as Director of Public Relations for the SDCA. Hector graduated from UC Irvine with a BA in Political Science.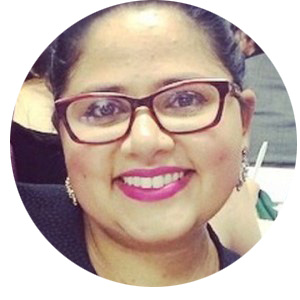 Prabha Singh currently works as support staff for the San Diego HIV Health Services Planning Council as an employee of The LGBT Center. Originally from the East coast, Prabha received her B.Sc. from the University of Maryland and is currently pursuing her Master of Public Health at National University. Prabha also volunteers for a UCSD health-research study observing AIDS, Tuberculosis and Hepatitis C among people who inject drugs in San Diego. Prabha is also fluent in Hindi and looks forward to working with different community organizations in the near future.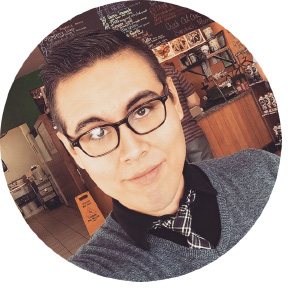 SERGIO VELASQUEZ
Sergio Velasquez is a Health Educator for the In The Mix Program at Family Health Centers of San Diego. A transplant from Los Angeles, Sergio first moved to San Diego to attend the University of California San Diego and pursue his passion for science and healthcare. While there, Sergio became actively involved with the on-campus LGBTQ community, serving as a Principal Member of LGBTQIA at UCSD, the university's largest and oldest queer student organization. While there, Sergio also served on the World AIDS Day planning committee, which helped spark his passion for HIV/AIDS advocacy and activism. Upon completion of his Bachelor of Science in Human Biology, Sergio searched for a way to make his drive and interest in the HIV services field a career, which then led him to Family Health Centers of San Diego. Sergio is always looking for new ways to get involved in his community, whether through helping empower LGBTQ youth or aiding people access the health services they need.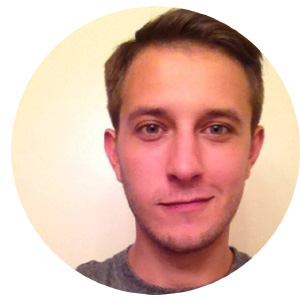 Michael is a development associate at the San Diego LGBT Community Center. Before moving to San Diego from Seattle in 2014, he spent more than two years as an arts administrator promoting and developing nonprofit arts programs at organizations including: Bumbershoot, Western Washington University, and the Downtown Bellingham Partnership. Michael is interested in the policies, practice, and benefits of funding and preserving arts and culture in communities.
Sign Up For
The Center's E-News