Young Professionals Council Academy Class of 2016
Note: These bios remain static from the time of the participant's graduation from YPC Academy. Many graduates have moved on to new careers, board service, and other activities since the time of this publication.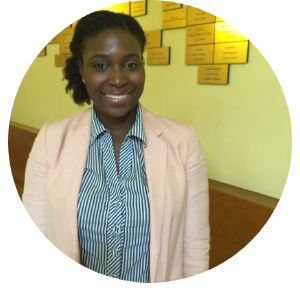 Natasha Anderson lives by the motto "Art is Life is Art". The Brooklyn, New York native loves calling San Diego home and utilizes every opportunity to submerge in the local art culture. Her background in News Editorial Journalism shows her penchant for writing, while her career transitioned into creating marketing and public relation campaigns for various non profit organizations. She has worked with ArtSanDiego, the Encinitas Chamber of Commerce, and the Jonathan Tarr Foundation to name a few. Natasha finds fulfillment in fusing passion with purpose and currently does freelance work as a project manager and event coordinator. She is a Big Sister for the Big Brother Big Sister of San Diego County organization, and the Arts Advocate Committee Chair for the Rising Art Leaders of San Diego. Natasha is an active advocate for the LGBTQ community, and is most passionate about promoting equal civil rights, gender equality, and challenging homophobia and transphobia through community outreach and innovative thought leadership. She has volunteered with San Diego Pride, Dine Out San Diego, the Women's Resource Center "Red Hot Dance" and #BeTheGeneration program initiatives.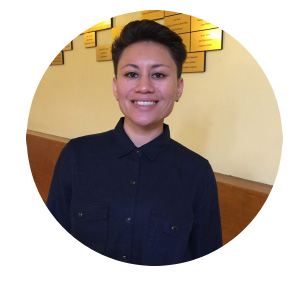 Angelica Angeles moved to San Diego in 2011, she is originally from Sacramento, CA. Currently, she is an event coordinator for Direct Cannabis Network, her responsibilities lie in providing outreach and set up for networking events in the cannabis industry. Another passion of hers is studying fashion and event management at San Diego Mesa College, she lends her experience in event coordinating to the San Diego Mesa Fashion program in the events department. Personal hobbies include modeling for various events in California, her brand Aries_I_Am is breaking into the Queer Fashion Community. Other organizations she has volunteered for: Rock N' Roll Marathon, South Bay Pride, San Diego Pride, and the San Diego Arts Foundation.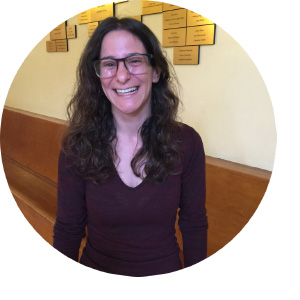 JACEL FARACCO
Jacel is originally from Long Island and prior to relocating in San Diego, she volunteered for a domestic violence outreach program. She has worked in the restaurant industry for 11 years and is currently pursuing a degree in psychology. This summer's pride celebration will mark her first time exploring the LGBT community as an active volunteer.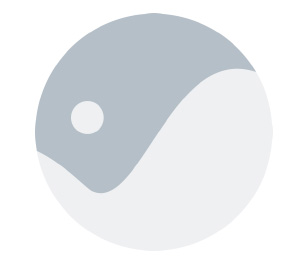 MALEK GUERBAOUI
Malek Guerbaoui recently relocated to San Diego from Santa Barbara, CA. He currently works as the ARIES Data Specialist for The San Diego LGBT Community Center, providing technical support to HIV service providers and conducting data and quality management activities. Malek has a passion for community building within the LGBTQ community, and sexual health education, specifically HIV health disparities affecting LGBTQ populations. He formerly coordinated the HIV Education and Prevention Program at Pacific Pride Foundation and has been providing HIV and Hepatitis C testing to the Santa Barbara Community for over seven years. While in Santa Barbara, Malek provided LGBTQ sensitivity trainings to the local colleges, businesses, and senior living facilities; coordinated the local syringe exchange program; created a mobile HIV testing program; educated the community about sexual risk reduction information and PrEP; and served on the Santa Barbara Pride Festival Committee. Malek is excited about the new opportunities to get involved with and advocate for his community here in San Diego.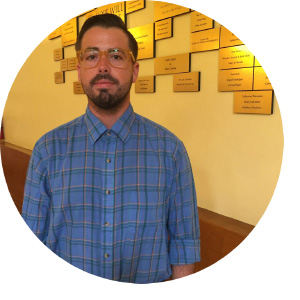 DEREK HANLEY
Derek Hanley currently works as an Account Director for PR Newswire. In this role, he manages client relationships in Southern California and consults clients on how to successfully communicate in their Marketing, Public Relations, and Investor Relations efforts. Derek received his MBA in Marketing from the University of New Mexico in 2013. He moved to San Diego in the Summer of 2015 from Albuquerque, New Mexico, where he volunteered with arts based nonprofits and city planning organizations.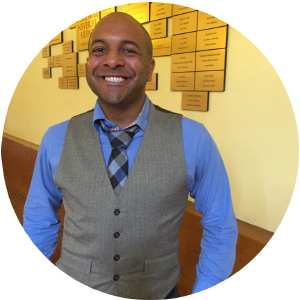 Robert has worked in the financial services and insurance fields for over 10 years. Following his graduation from the University of Chicago, he also started and co-chaired the Gay Rights Advocates for Change and Equality (GRACE) and served as board secretary of (PUEBLO) People United for the Education Building Leaders through Organizing in Santa Barbara. After moving to San Diego in January 2015, Robert and his partner Jeremy have become heavily involved in the community. As a recent resident of San Diego, Robert is interested in the issues concerning San Diego County, and how he can help create more space for people to be themselves.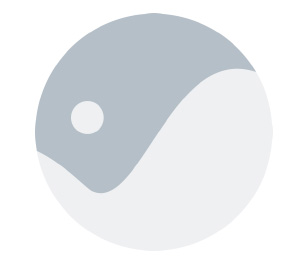 MELISSA KELLEY
Melissa Kelley is an intern at the North County LGBTQ Resource Center working on her bachelor's degree in Sociology. She also holds an Associates' degree in Alcohol & Other Drugs Studies. She has extensive experience as a case manager and has plans to become a licensed clinical social worker. Melissa is currently involved with San Diego Trans Pride, San Diego Pride and SheFest as their accessibility coordinator, making sure all community events and meetings are accessible through American Sign Language. She believes that a sense of community is vital for the LGBTQ population to thrive. It brings feelings of identity and pride as well as kinship, and is made possible through processes such as full accessibility, communication, inter-group relations and networking. This is where her passion comes in, networking and building a support system with ready access to resources, services and events for all members of the LGBTQ community, not just in North County but throughout the entire San Diego region.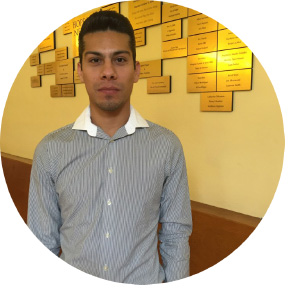 Jairo Leon is currently the HIV Programs Assistant at North County Health Services, sustaining strong ties between clients and their medical home to ensure viral suppression. Advancing the educational, social, and economic ideals of underserved communities is his passion. Jairo co-founded the community-based Foucault philosophy group to foster academic mentorship, and reimagine traditional academic arrangements. A member of the San Diego Dream Team, an undocumented, youth-led immigrant rights group, he has worked to fundraise for scholarships, coordinate DACA clinics, and provide education presentations in San Diego high schools and colleges. Jairo received his B.A in Literature & Writing from California State University San Marcos, and will soon begin his master's in student affairs at UCLA.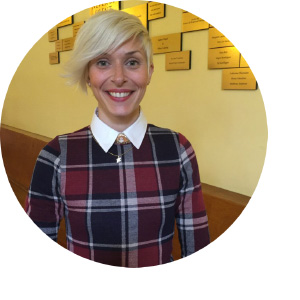 KARA LIN
Kara has lived in San Diego since 2009, but is a Northwest native, calling both Seattle, Washington and Eugene, Oregon her hometown. She received her B.A. in Digital Technology & Culture, with a minor in English and a certification in Professional & Technical Writing, and graduated with honors Magna Cum Lade. She has been utilizing her skills as a technical writer, graphic designer, and marketing specialist in San Diego to make the world a better place! She stays active in our LGBT community by donating her time volunteering with San Diego Pride as the Marketing and Communications Coordinator. Kara's passion is working toward equality through social change.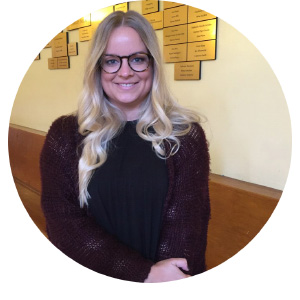 Born and raised in San Diego, Megan moved west to Hillcrest two years ago. After graduating with a Bachelor's in Marketing and Management, she began managing social media accounts for local creative businesses and realized she had a knack for creating a web presence. Megan has spent the past four years as a Brand Manager and Social Media Marketing Consultant for several small businesses in San Diego—specializing in blogging, web management, photography and social media. Megan has an extensive background in volunteering, ranging from "Ball Girl" at the Tantrums and Tiaras Dunk Tank at CityFest to creating and running a summer camp for low-income children in Tecate, Mexico. After walking in AIDS Walk San Diego for the nine previous years, Megan recently served as one of the Area Managers for the 2015 event.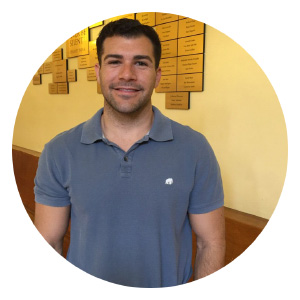 ARNOLD NORIEGA
Arnold currently works for the California Department of Public Health, Office of Binational Border Health and is currently finishing his Masters of Public Health. He and his team strive to facilitate communication, coordination, and collaboration between California and Mexico health officials, health professionals, and communities in order to optimize border and binational health. To focus on LGBTQ health, Arnold is member of Impulse, San Diego Chapter, to help raise awareness of safe-sex education along with other health outcomes among San Diego's LGBTQ community.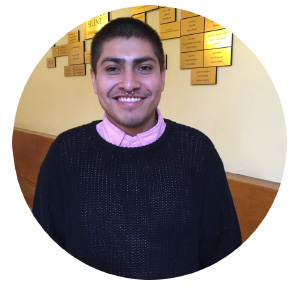 Edgar Nuñez is blogger, musician, and recent graduate of the University of California, Davis. They were born and raised in Vista, a city in North County San Diego, and hopes their passion for community activism will open doors in the area that will allow them to serve people in their hometown.  With degrees in Sociology and Women's studies, they focus their attention on the promotion of transgender, anti-racist, and feminist causes and their intersections with economic justice. During their time in college, they served on the Associated Students of UCD's Gender and Sexuality Commission and was the founding treasurer of Supporting Survivors with Four-Legged Friends, a club dedicated to promoting therapeutic bonds between animals and survivors of intimate partner violence. Currently, Edgar is working on their art and in the process of settling back home after finishing their undergraduate degrees. They hope to attend graduate school in the near future to further prepare themselves to service the community.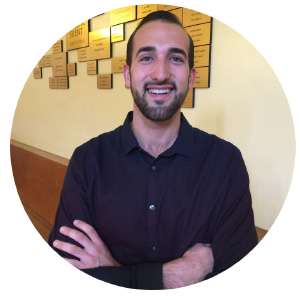 TYLER RENNER
Tyler Renner is a Development Associate at The San Diego LGBT Community Center where he works to support fundraising efforts and provide donor stewardship and recognition. He grew up in Orange County, CA and attended the University of California, Santa Barbara where he earned his Bachelor of Arts in Psychology. Upon graduation, he worked as Behavioral Therapist at the Koegel Autism Center. Before moving to San Diego in late 2015, he worked at Pacific Pride Foundation, a local LGBTQ and HIV/AIDS center in Santa Barbara. There, as LGBTQ Program Coordinator, he provided cultural competency trainings to health and social service providers, ran a weekly youth group, and worked directly in schools to build Gay-Straight Alliances. He also worked to co-found the Santa Barbara Transgender Advocacy Network and local PFLAG chapter. For the last two years, he travelled to 40 states with activist and artist, iO Tillett Wright. As manager of Self Evident Truths Project, a 10,000-person portrait campaign, he engaged with thousands of LGBTQ Americans.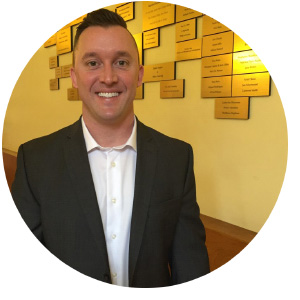 Matthew Rice currently works as a Defense Intelligence Contractor, teaching critical analytical skills onboard U.S. Navy ships to their intelligence teams. From 2006 to 2016 he served as a Navy Intelligence Specialist Senior Chief, leading worldwide intelligence missions and working to protect the U.S. from both domestic and international terrorism threats. While on active duty, he obtained his Bachelors Degree in Intelligence Analysis from American Military University and is currently enrolled in the Public Administration Masters Program. Committed to connecting Veterans with the Communities that they in, he started Veteran Volunteers of San Diego and then transitioned his work to Us4Warriors where he is currently an Associate Board Member. 2016 has proven to be a busy year as he was elected the President of the Veterans Democratic Club of San Diego County, appointed to serve as the Regional Director for the Chief Petty Officer Scholarship Fund, and is the Chairman of the Swings For The Future National Golf Tournament. Matthew's future aspirations include working to integrate the LGBT and Veteran communities and growing as a community leader and volunteer all with the eventual hopes of advancing democratic values through elected office.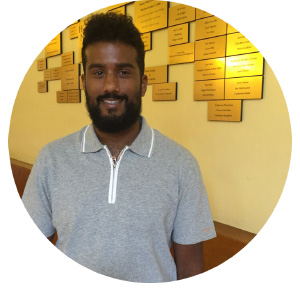 JAY SATPUTE
Jay Satpute, a San Diego native, attended NYU and graduated with a B.A. in Journalism and Mass Communication. After school, he worked in corporate sales at Hugo Boss New York. In 2009, he returned to San Diego and shifted his career to the Home Mortgage Industry. Jay is also a personal assistant to a high net worth individual. He is looking forward to further involvement with the San Diego LGBT Community Center.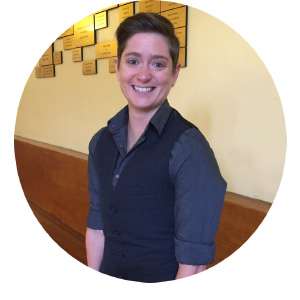 Alex is a Research Analyst with the Movement Advancement Project (MAP), an independent think tank working to speed up equality for LGBT people. Alex received a Master of Arts in International Human Rights and a certificate in Global Health Affairs from the Josef Korbel School of International Studies at the University of Denver, where her research concentrated on the intersections of LGBT movements in the U.S. and abroad, as well as the promotion of health as a human right in LGBT populations. She has designed trainings for UNHCR, the UN Refugee Agency, on LGBT identity inclusion in the Middle East and South Africa, and has worked directly with LGBT communities in East Africa and the Caribbean. Alex graduated from Whittier College in 2008 and is a Returned Peace Corps Volunteer.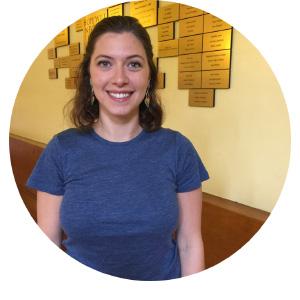 HEATHER SHELDON
Heather Sheldon currently works as Relationship Manager for Broadridge Financial Solutions, facilitating and supporting the delivery and development of the Financial Services Industry products to Broker Dealer home offices and their financial advisors. Previously having responsibility for management of a girl's empowerment non-profit, she is able to apply her finance, team management skills, and growth strategy planning experience to her current role. Heather's passion has been, and continues to be, supporting local and global efforts in uplifting and empowering girls and women. Hailing from the great state of Alaska and later attending Western Washington University, Heather has crisscrossed the country from Bellingham, WA to New York City and back again to the West Coast. She looks forward to growing her San Diego roots having moved here from Los Angeles in May. Heather's strong sense of service was ingrained young, recently she has volunteered with and been involved at various levels with AmeriCorps VISTA, Girls on the Run LA / SD, EmpowHer Institute, iMentor, VDAY Santa Monica. Heather's passion for adventure and international development has taken her to Ghana, Istanbul, Israel and Thailand. Her involvement with YPC Academy speaks to her desire to connect with and learn how to best serve the needs of the community. Looking forward, Heather hopes to further combine her passion for community service, philanthropy and leadership to become an established subject matter expert in the still emerging industry of Corporate Social Responsibility.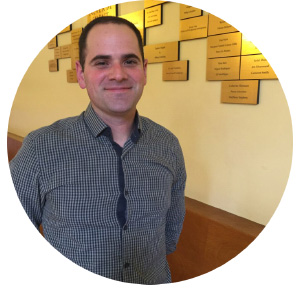 Jon is currently an active-duty military member stationed in San Diego. He joined the Navy post-DADT following his studies at the University of California Los Angeles where he received his Bachelor of Arts degree in Political Science. He volunteered for the UCLA LGBT Resource Center in 2008 during the Proposition 8 protests in Westwood. His passion for languages, culture, and travel has taken him to several countries in South America where he studied Spanish and Portuguese. He is currently working as an Information Systems Technician onboard the USS San Diego, where he is also designated as the primary Search and Rescue Swimmer.  Jon plans to pursue a Master of Arts degree in International Relations with a focus on Politico-Military affairs. He is proud of having achieved his Eagle Scout award in 2004, and his Enlisted Surface Warfare Specialist and Information Dominance Warfare awards in 2014 and 2015, respectively. Jon is excited to be a member of this year's YPC Academy and is looking forward to becoming an active and involved member of San Diego's great LGBTQA community.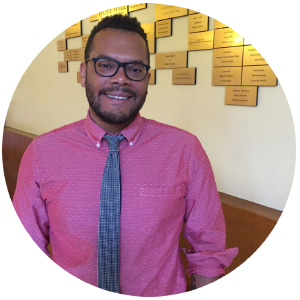 DAVID THOMPSON
David Thompson, Jr. is Associate Director of College Counseling at The Bishop's School, a grade 6-12 independent school in La Jolla. In addition to working with students in grades 10-12 on curriculum planning and college preparation, he supports the School's diversity efforts serving as sponsor to affinity groups for Latino, Black/African-American, and Queer students. David is from Philadelphia, PA, where he grew up the son of a retired city police officer and school secretary. He graduated from Lehigh University in 2006 and studied Psychology, Sociology, and Religion Studies. He has worked different roles in education and for non-profit organizations. Dialogue, equity, and context are at the root of his interests and interactions believing that the best moments leave him with more questions than answers. David moved to San Diego in 2013 and currently volunteers with Sigma Phi Epsilon fraternity as a local chapter advisor in addition to facilitating regional and national leadership programs where he is an advocate for member inclusion, sexual assault, and hazing education. He volunteers also with the Barrio Logan College Institute and is thrilled to expand his network in the San Diego LGBT community.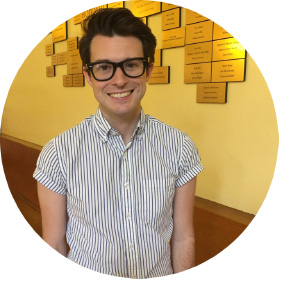 Brandon Torres currently works as the Program Coordinator and Services Navigator for Youth at the San Diego LGBT Community Center where his responsibilities include overseeing programming at the Hillcrest Youth Center and providing case management to residents at the Sunburst Youth Housing Project.  He received his Bachelor of Arts in Sociology with a concentration in Children, Youth, and the Family and in Women Studies from California State University, San Marcos in 2014. Throughout his undergraduate career Brandon served in a variety of student leadership positions including being a Resident Advisor, doing communications work for the Pride Center, and worked as a writing consultant at the campuses Writing Center. Following graduation, Brandon served as a sexual health educator with San Diego Youth Services where facilitated classroom discussions on topics of consent, safe sex practices, and sexuality.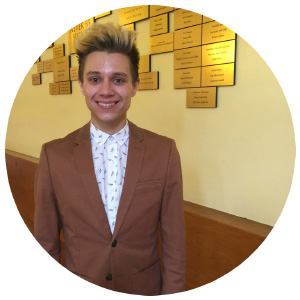 DAVID VANCE
David currently works as Director of Operations at Donatic, a San Diego non-profit that fosters philanthropy and supports organizations across the nation. He is also a tutor at Reality Changers, where he works with low-income high schoolers who will become first-generation college students, and leads a weekly discussion group on gender identity at the Hillcrest Youth Center. Born and raised in rural Wisconsin, he moved to San Diego after graduating with a B.A. in English Literature from Kenyon College in 2014, where he developed his passions for critical theory, social justice, and education.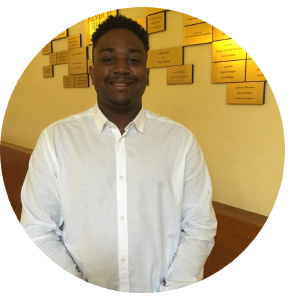 LaRon Williams, is a native of San Diego, CA and attended San Diego State University to receive his Bachelor of Applied Arts and Sciences in Communication. He is a Social Justice Advocate, College, and Mental Health Counselor in training. He will receive his Master of Science degree in Multicultural Community Counseling in May 2016 from San Diego State University Community Based Block and pursue LPCC licensure upon graduation. He currently serves as an Intensive Wrap Coach for Families Forward Wraparound-Mental Health Systems serving children and youth who have a mental health diagnosis that are either at risk for out of home placement, in need of support transitioning home, and  assist them in becoming more successful in other key areas of their lives. Additionally, he is a Counselor for Counseling Services at Cuyamaca College where he is committed to helping students achieve their educational, career, and personal goals.
Sign Up For
The Center's E-News