Young Professionals Council Academy Class of 2017
Note: These bios remain static from the time of the participant's graduation from YPC Academy. Many graduates have moved on to new careers, board service, and other activities since the time of this publication.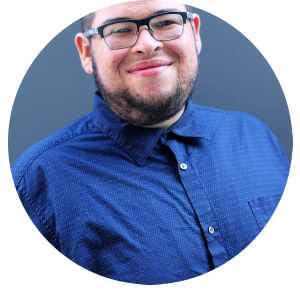 Abrahán Monzón is the Assistant Director for the ASI Community Centers at California State University San Marcos where they oversee that campus' Gender Equity Center and LGBTQA Pride Center.  Abrahán grew up in the Imperial Valley, received a Bachelor's at the University of California, Santa Barbara, and a Master's in Education at California State University, Fullerton. Prior to their current position, Abrahán worked at CSUF's Diversity Initiatives & Resource Centers providing support for the University's cultural heritage month celebrations.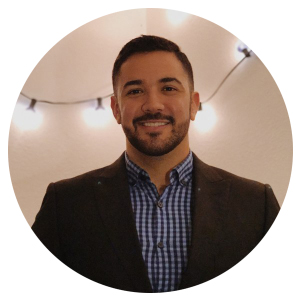 Adan Cortez originally came from New Mexico to attend the University of San Diego in 2011. While attaining his bachelors in Biochemistry, Adan participated in Relay for Life as a Mission/Advocacy Chair and served as a Student Director for Founder's Chapel Choir. As a research assistant, Adan addressed water quality in East Africa by conducting field sampling and composing a filtration matrix to eliminate arsenic from drinking water in Uganda. Upon arriving, Adan participated in organizing focus groups within the Ugandan community and developing relations with villagers. Adan currently works as a chemist in the biotech industry, and he volunteers with groups like the Human Rights Campaign and #BeTheGeneration. He intends to attain a Master's in Public Health to serve and be an advocate for the community.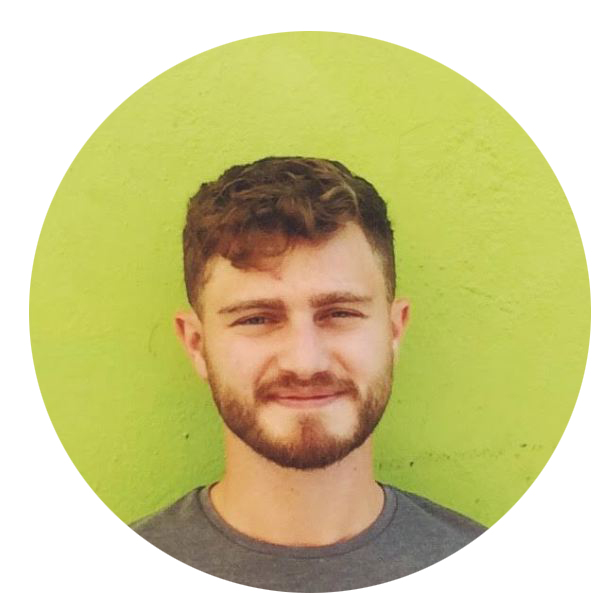 ANDREW OLIVER
Andrew Oliver is a Masters Candidate at the Center for Latin American Studies at San Diego State University. He has a B.A. in History from John Brown University. He was president of the John Brown University History Club and College of Arts and Letters Representative for the Latin American Studies Student Organization at San Diego State. He has been a volunteer for Traveling Stories and Feeding America in San Diego. He serves as the Field Coordinator for the San Diego Council on Literacy. His primary role at the SDCOL is to serve as a liaison between the Affiliated Programs and the SDCOL. He is a San Diego transplant from the Midwest.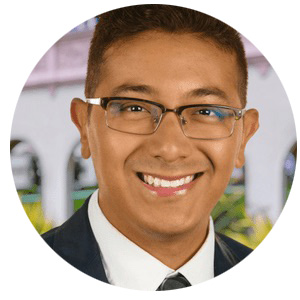 BEN MENDOZA
Ben Mendoza currently works as the Office Manager & Affiliates Program Coordinator at the Cross-Cultural Center at UC San Diego. Ben received a Master of Arts in Higher Education Leadership from the School of Leadership and Education Studies at the University of San Diego. Prior to moving to San Diego in 2013 to attend graduate school, he lived in Seattle, Washington for eight years where he received a B.A. in Communication Studies from Seattle University and worked at Seattle Central College. Ben is passionate about supporting and facilitating identity development work and advocating for an intersectional approach to justice. He has volunteered with The Trevor Project, San Diego Pride, San Diego ComicCon, Lifelong AIDS Alliance, and Seattle PrideFest.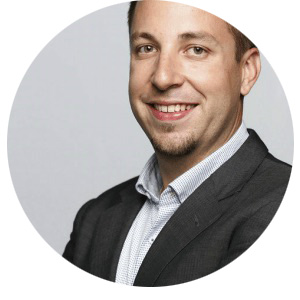 BENJAMIN WALKER
Benjamin Walker has spent his career working for enterprise software companies, focused on business development and customer success. As an engineer, he helps large companies map business problems to technical solutions. He currently works for AppDynamics with customers in the San Diego region. Benjamin and his partner recently moved to San Diego from Portland, Oregon. As a native of El Paso, Texas, he is happy to again be living in a Mexican border community. He earned both a BA in Linguistics and a BS in Computer Science from the University of Texas at El Paso.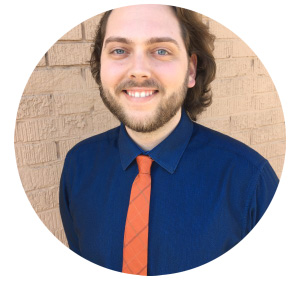 Carter Hantula recently relocated to San Diego from Orange County after working at the Anenberg Space for Photography. A graduate of UC Santa Barbara, he studied Art History and Psychology.  He is an ARIES Data Specialists for The San Diego LGBT Community Center, providing technical support and data management to HIV service providers. Through his work at The Center, Carter has become much more engaged in social and political activism and hopes to find new avenues to pursue this passion through the Young Professionals Council.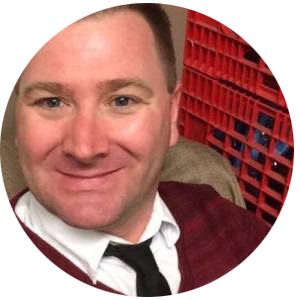 DAVID DECKER
David Decker, a Phoenix native, moved to San Diego in 2015 where he launched the San Diego division of Varsity Gay League growing the organization from zero to 500 athletes across 4 different sports. With a Bachelor's Degree in Music Education and a passion for sports, youth, and the LGBT community, Decker has channeled these diverse skills to volunteer for his community. He is been a coordinator for San Diego Pride's Youth Programs and Athlete Ally, helped to found the San Diego LGBT Sports Coalition, volunteers for Lambda Archives of San Diego, and sings 1st tenor with the San Diego Gay Men's Chorus. While living in Phoenix David, volunteered for Phoenix Pride and served on the boards of the Phoenix Sunfish Swim Club and the Valley Chamber Chorale. Currently a Banker with Wells Fargo in Hillcrest, Decker lives with his partner in University Heights.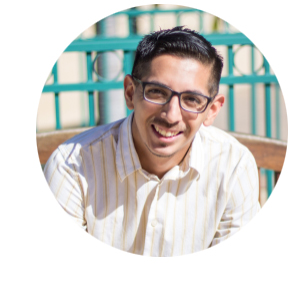 Diego Flores is a gay, 4th generation Chicano who was born and raised in Bakersfield, CA. Diego is fluent is American Sign Language (ASL) and is working towards becoming a Licensed Marriage and Family Therapist for Deaf/Hard of hearing couples and families. Diego has lived in San Diego for 3 years and loves the beaches, volleyball, and working at The San Diego LGBT Community Center. Diego is currently the On Duty Counselor at The Center and enjoys helping clients from all walks of live find the information, resources, and support they need. In 2012, Diego received his B.A. from CSU Northridge in Psychology with a minor in Family Studies. Diego moved to San Diego in July 2013 to attend SDSU's Marriage and Family Therapy Program. After graduating from SDSU in 2015, and before working at The Center, Diego was involved in creating courses for spouses and family members of veterans and active duty military, on how to better understand their loved ones.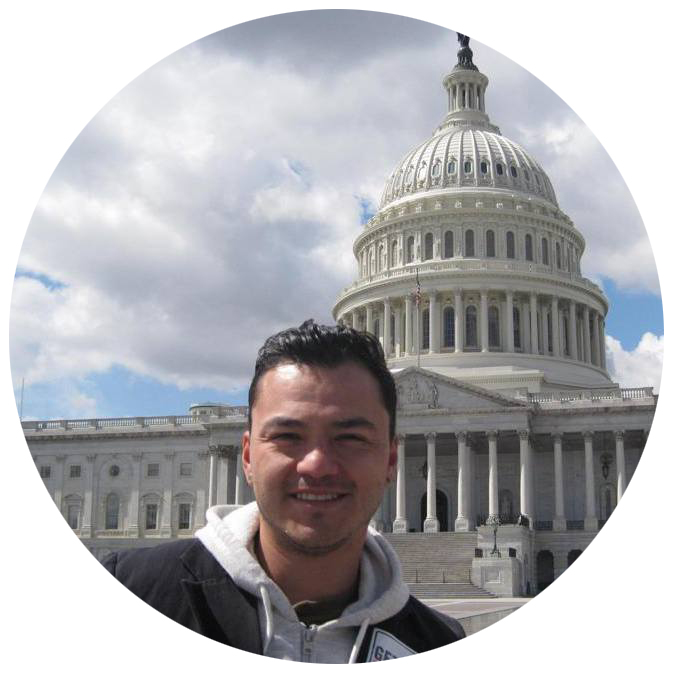 GILBERTO MERCADO
Born in Guadalajara, Jalisco, and raised in Tepic, Nayarit (both in Mexico), Gilberto served in the Mexican Air Force and studied civil engineering in Tepic before moving with his family to San Diego in 2000 at the age of 23 to start a new life. After teaching himself English, he ultimately received his Associate's Degree in psychology from City College in 2015. He is grateful for the assistance he received from the Tom Homann/Harvey Milk Scholarship Fund and the Imperial Court de San Diego in the pursuit of his degree. Passionate about immigrants' rights and eager to immerse himself in social service advocacy for LGBTQ latin@s, Gilberto proudly accepted a position as the bilingual outreach program assistant at the San Diego LGBT Community Center in 2016. For the past five years he has been the pitcher for the Babycakes softball team in the America's Finest City Softball League. He resides in Fashion Valley with his husband George Biagi and their dog Brody.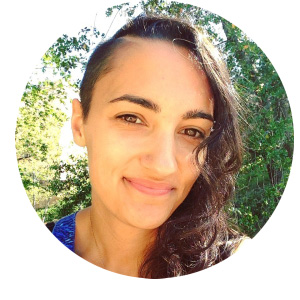 Jen LaBarbera is a queer brown/mixed-race tomboy femme archivist, librarian, writer, and organizer. She is an ex-pat of the progressive political nonprofit world, and brings an intersectional lens to her post-organizer career as a librarian and archivist for feminist and queer archives. Jen has been involved in some kind of activism since third grade and found her social justice home in the reproductive justice, queer, and anti-violence movements. She grew up in rural western New York, developed her skills as an organizer/rabble-rouser in the midwestern/mountain-west states of South Dakota, Missouri, Kansas, and Colorado, and has made homes for herself in the Rocky Mountains and southern California. Currently, Jen is the Head Archivist at Lambda Archives of San Diego.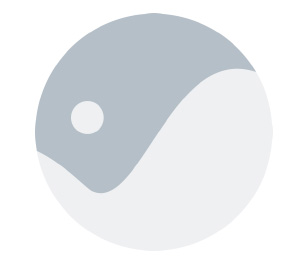 JESSE SWEENEY
Jesse Sweeney moved to San Diego from Connecticut in 2014 to pursue his M.A. in Counseling with a specialization in School Counseling at University of San Diego. Jesse is currently working as a School Counselor at a kindergarten through eighth grade social/emotional learning charter school, where he also sponsors the school's Gay Straight Alliance. Jesse additionally loves being a volunteer for the Hillcrest Youth Center, having started in spring 2016. Jesse hopes to continue to advocate for LGBTQ+ youth both professionally and personally.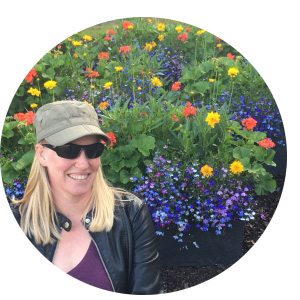 JESSICA COLE
Born and raised in Chula Vista, Jessica went to the east coast to get her degree in creative writing from Emerson College. She spent three years teaching elementary school before she decided to study sign language poetry at UCSD, where she completed her MA. She now works as a sign language interpreter and uses her free time to run the San Diego Feminist Book Group and to serve as vice president for the San Diego chapter of the National Organization for Women (NOW).  She is especially interested in how building community can make activism more effective.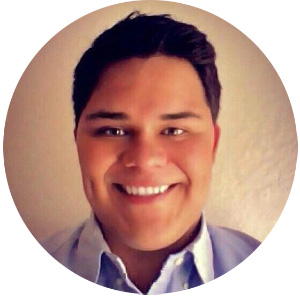 JOHN A. HERMOSILLO
Born in San Diego and raised in Chula Vista, John currently works at the Early Academic Outreach Program (EAOP) at the University of California, San Diego as a College Access Program Advisor through AmeriCorps VISTA. A graduate of the University of California, Los Angeles. John has a B.A. both in Chicana/o Studies and Gender Studies and an alumnus of Delta Lambda Phi, Gamma Chapter at UCLA. He has been involved with community engagement through community service and philanthropy during his undergrad. He has a combined passion for critical race theory and gender theory with a strong background in complex research and analysis, specifically on queer Chicanx culture and queer youth of color. His undergraduate studies have taught him many theoretical approaches and philosophies that have fostered him towards cultural humility and sensitivity. During his senior year at UCLA, He took a senior thesis course on Feminist Praxis. The primary focus of this thesis was on community-based learning on queer youth of color in education that led him to intern for the Los Angeles LGBT Center (Youth Center on Highland). Since moving back to San Diego in 2014, John has been interested in the issues concerning the Queer Latinx community in San Diego, with issues such as immigration, health, disability, education, and homeless youth.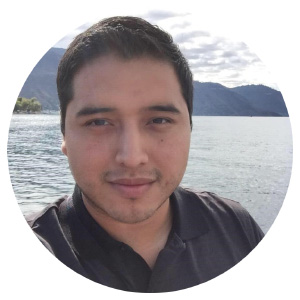 KELVIN BARRIOS
Kelvin Barrios is a Council Representative with the Office of San Diego City Councilmember Georgette Gómez (San Diego's first LGBTQ Latina elected to City Council) where he represents the various communities of City Heights. He is the lead staff member following Rules Committees, Prop 64 (legalization of marijuana), Homelessness, and Transportation issues within his area. Before joining team GG, Kelvin served on the City Heights Area Planning Committee and was Vice-President of the City Heights Town Council. He also worked as a Political Consultant, having served as the fundraiser for Councilmember Gómez's campaign as well as other local candidates and democratic organizations such as the San Diego Democrats for Equality. Kelvin currently serves on the Executive Board of the California Democratic Party, State Political Director of the California Young Democrats, and Chair of the CYD Labor Caucus.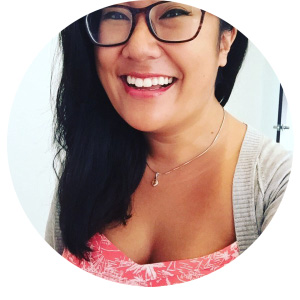 LAUREN MANALO
Lauren is a queer writer, performer, and activist dedicated to equity, social justice, and intersectional feminism. As a proud first generation Filipinx, she is a passionate advocate for immigrant and AAPI rights. Lauren currently serves as the Director of the Inclusion Initiative at Old Town Improv, cultivating a more inclusive community of artists with scholarship, learning, and performance opportunities for diverse performers. She is the Marketing and Communications Representative for Community HousingWorks, a nonprofit that provides stable homes that people can afford, builds healthy communities where people can thrive, and opens up opportunities for people to achieve their dreams. Since receiving her B.A. in Political Science with a Public Law emphasis from UC San Diego, she has devoted her career and volunteerism to local non-profits, specializing in cultural education and the arts.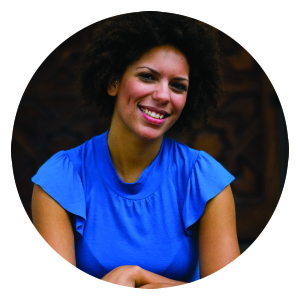 MARY SANDERS
Mary Sanders is a passionate licensed clinical social worker committed to serving and advocating on behalf of San Diego's most vulnerable community members. Mary currently provides mental health therapy services at Family Health Centers of San Diego to individuals from different cultural backgrounds, LGBTQ, and language capabilities suffering from a variety issues including trauma, stress, anxiety, depression, bipolar and schizophrenia. She developed a special interest in treating trauma while providing therapy to San Diego's foster youth and became certified in trauma-focused cognitive behavioral therapy. Mary is dedicated to being a lifelong learner and is pursuing teacher certification for Mindfulness of Self-Compassion at UCSD School of Mindfulness. She is a graduate of The University of San Diego with a Bachelors in Sociology and she earned her Masters in Social Work from The University of Texas at Austin. Mary is the youngest of six children in a biracial family and grew up on the US-Mexico border in the rural town of El Centro, CA.   She has lived abroad in Argentina, South Africa and Spain and has traveled to over 20 countries. Mary has demonstrated, lobbied, and phone banked for organizations including The Center, The Ending Community Homelessness Coalition (ECHO) and Texas Gun Sense.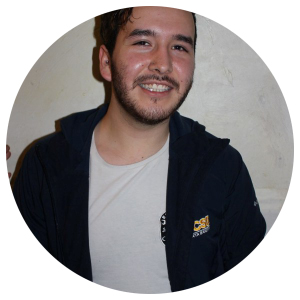 RICARDO DUARTE
Graduating from the University of California, Santa Barbara, Ricardo returned to San Diego where he was born and raised. Having graduated with a degree in Sociology and a minor in Education, they have focused their time in Santa Barbara on community organizing through La Familia de Colores, Queer Commission and organizing UCSB Pride, and through the Finance and Business Committee helping to fund different local organizations. Through their Education minor, they have worked with local schools in low income areas of Santa Barbara on computer literacy as well as after school programs helping to improve the outcomes of the specific programs goals. They now work in the South Bay YMCA for the REACH program helping improve under privileged youth engage with education as well as athletic and social skills.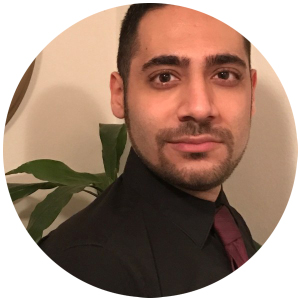 SHAH FALLAH
Shah Fallah was born in 1987 and moved to San Diego in February 2016. He graduated from architecture school and earned his Bachelors Degree in 2015. He works at Hilton Worldwide Sales and volunteers with the San Diego LGBT Community Center and Jewish Family Services of San Diego. He's a proud gay man who loves to travel and is happy to reside in Hillcrest/Mission Hills.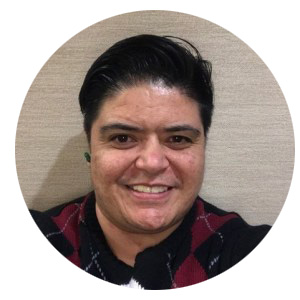 TERY BENEDETTI
Tery is a native of Honolulu, Hawaii and was raised in San Diego, California. He served four years in the United States Navy onboard the largest ship in the fleet, The Aircraft Carrier. During his four years, he went on three deployments taking him all over the Pacific Ocean, the Middle East, and Australia.  After the military, he pursued a career in aviation. He has 80 hours of flight time in a Cessna 172 flying out of Montgomery Airfield. He also carries two bachelor's degrees. One is in Professional Aeronautics and the other in Culinary Management.  So, he can fly an airplane and cook a twelve-course meal at the same time. Neither one of his degrees are being used in his current position as a Patient Care Coordinator for Briova Specialty Pharmacy.  He helps people acquire their specialty medication for a variety of different illnesses.  He is currently studying for the PTCB exam to earn is Pharmacy Technician License, but is slightly procrastinating. In his spare time, he attends meetings at the LGBT Center and volunteers his whenever possible.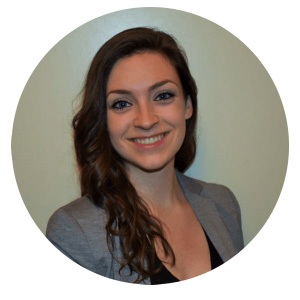 VAL ERZE
Val Erze, a San Diego native, attended the University of California, San Diego, and graduated magna cum laude with a B.A. in Political Science and a minor in Critical Gender Studies. As an undergraduate she was involved in establishing a new queer student organization on campus, student organizing around fee hikes and unfair labor practices, and served as a Students for Economic Justice Fellow with the Center on Policy Initiatives. She also served as the Director of Local Affairs at SPACES, a student-run community center at UCSD dedicated to empowering high school and undergraduate students traditionally underrepresented in higher education. After graduation she was lucky to work towards economic equality for the LGBT community as the Operations Manager for GSDBA, San Diego's LGBT Chamber of Commerce. She currently works in Regional Planning at the San Diego Association of Governments (SANDAG) and plans to continue to dedicate her personal and professional life to social justice, community organizing, and public service.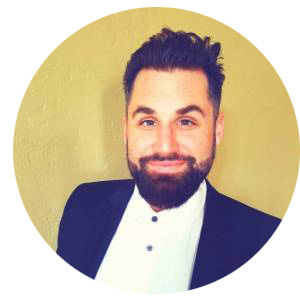 VALORUS CROMWELL
Born and raised in San Diego, Valorus has worked in various fields from cosmetology, woodworking and the bar/restaurant service industry. Valorus received his cosmetology license in 2010 where he then went on to practice hair styling for some time. From there he went into woodworking as a finish carpenter where he discovered a passion for furniture design. Valorus has also been involved in the service industry since 2009. Currently, you can find him bartending at your local piano bar, The Caliph. Valorus currently works as a schedule analyst for a utility company that contract's with San Diego Gas & Electric. He is looking forward to expanding his knowledge of social and political issues while becoming an active, involved member of The San Diego LGBT Community Center.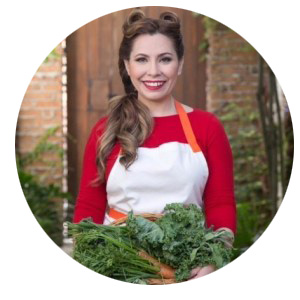 VERONICA VON BORSTEL
Veronica received her Master's Degree in International Business specializing in international trade with Latin America and a Bachelor's Degree in Art & Design from San Diego State University, and has been in the culinary field since 1996.  After encouragement from her dear departed friend and mentor, Chef Kerry Simon, she began her culinary training in Los Angeles. After her training, she did her pastry apprenticeship at Emeril's Delmonico in New Orleans, LA, and has worked in kitchens all over the country from Miami to Philadelphia and back to her hometown of San Diego. Veronica has been featured on Food Network's Halloween Baking Championship, San Diego Living, Fox Morning News, The San Diego Union Tribune, San Diego Reader, San Diego Gay & Lesbian News, The NOH8 Campaign, SDPix Magazine, NBC's The Feast, KSON Radio, and MilitaryPress.com. She is constantly curious about the world around her, and she enjoys immersing herself in the traditions, food, architecture, and customs of other cultures. 
Sign Up For
The Center's E-News