Young Professionals Council Academy Class of 2019
Note: These bios remain static from the time of the participant's graduation from YPC Academy. Many graduates have moved on to new careers, board service, and other activities since the time of this publication.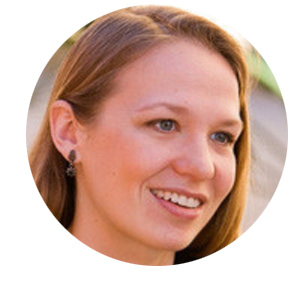 Pronouns: She, Her, Hers
Hazelruth hopes to help build communities that support people to be authentically themselves and reach their true potential. She has volunteered as a Court Appointed Special Advocate, meeting regularly with children in the foster care system and advocating for children's needs to the court; a Graduate Student Consultant with the Seattle Human Rights Commission, developing a framework to maximize the commission's impact on human rights; and she led a new, experimental interfaith group that hosted interfaith meals and volunteer projects in San Diego, strengthening relationships particularly between young Muslim and Christian people. Hazelruth is a member of St. Paul's Episcopal Cathedral in Bankers Hill and facilitates the 20s/30s group at the church. She received her BA in International Studies and her Master in Public Administration from the University of Washington. She is a grants/research administrator at the University of California, San Diego.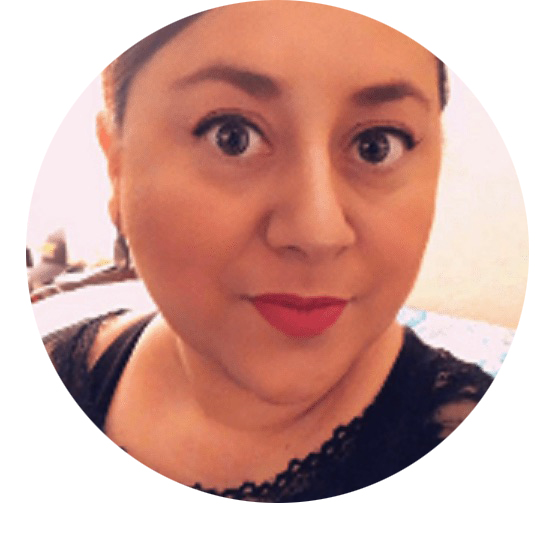 Pronouns: She, Her, Hers
Originally from Tijuana, Mexico she immigrated to the United States almost two decades ago and became a citizen in 2014. She graduated from UABC Business Program in Mexico. And also graduated from the Boards and Commissions Leadership Institute last year.  Became embroiled in activism in the past 5 years, co-chartering the ACLU's grass roots organization People Power South Bay, currently serving as the membership coordinator and social media director. People Power South Bay has been a recognized group that advocates and works for immigrants of all statuses. She is a member at large of South Bay Alliance, which is an LGBTQ advocate group in the south area of San Diego county. She was recently elected as the president of the Eastlake Bonita Democratic Club, after having served as the public relations officer and secretary. She also a member of Mi Familia and a sitting board member of PFLAG San Diego, two organizations serving as support groups for LGBTQ families, allies and communities. She a pansexual unapologetic married mother of four on a mission to give a voice to those who are silenced and to challenge those who silence the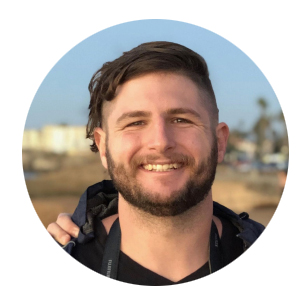 COLLIN BOUDREAUX
Pronouns: He, Him, His
Collin Boudreaux currently works as the Front Desk Manager and Client Services Coordinator of the San Diego LGBT Community Center, connecting new and returning clients to all of the vast services The Center has to offer; Collin is also an HIV Tester and a member of the #BeTheGeneration team at The Center. A San Diego transplant of six years now, Collin moved to California after graduating from Washington University in St. Louis with a degree in Gender & Sexuality Studies. Collin has been active with the San Diego LGBT community since arrival as a member of the San Diego Armada Rugby Club. Recently, Collin raised an incredible $6,600 for AIDS Walk & Run San Diego in his inaugural year as a participant. In his spare time, Collin enjoys exploring many genres of music, attending music festivals, and spending time with his partner, Matty.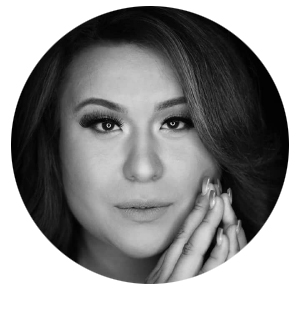 DEJA CABRERA
Pronouns: She, Her, Hers
Deja Cabrera currently works as the Transgender Services Coordinator at the San Diego LGBT Community Center, where she's responsible for the development and management of activities, programs and services that help build and sustain the well-being of the local transgender community. Deja came to San Diego from Santa Barbara, CA. She has experience in LGBTQ+ program support, PrEP outreach, HIV/Hep C education, prevention & testing. In addition to activism, Deja also dazzles the LGBTQ+ community with inspiring performances that showcase her charisma, uniqueness, nerve and talent. In 2012 she was crowned Santa Barbara's Queen of Pride. She was always a girly girl, even if the world around her didn't initially see her that way. She also knew she wanted to speak up for — and help — people who identified in the same ways she did. She finds her role models in communities and coalitions of other transgender women of color, who have been continual inspiration for resistance, healing, organizing, and thriving. Her identity as an empowered transgender woman of color, is inseparable from who she is, who she's been, and who she will be in the future.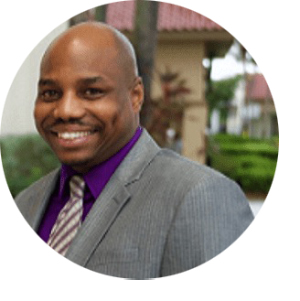 JARMAINE EVANS
Pronouns: He, Him, His
Jarmaine Evans is the Dean of Academic Affairs for a higher education institution located in San Diego, California.  He has been in education for the past 15 years as an instructor and administrator in both proprietary and private education.  He earned a bachelor's degree in Criminal Justice from Johnson and Wales and MBA from Strayer University. Jarmaine moved back to San Diego in 2016 from Miami, FL to be closer to his family shortly after the passing of his mother.  
Jarmaine is a member of several business and national organizations such as the American Management Association and Chamber of Commerce.  Previously, he was a manager in many capacities for several companies ranging from major cruise lines companies to building private partnerships.  Evans has a comprehensive understanding of the post-secondary institutions' philosophy, articulation of credit, student success strategies, and experience with processes and practices related to accreditation and institutional effectiveness. Jarmaine has a true passion for education, tutoring, changing lives and traveling. He is looking to continuing to gain new skills and knowledge through the Young Professional Council Academy at The Center.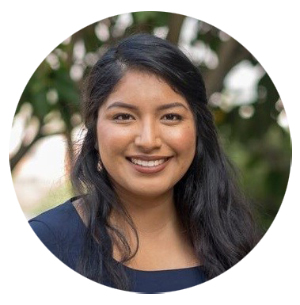 FERNANDA FLORES
Pronouns: She, Her, Hers 

Fernanda Karina Flores serves as a Business Agent for Teamsters Local 481 representing over 3500 working families in San Diego County. She is a field representative, organizer, assists in labor contract negotiations, and serves as a political liaison. Prior to joining Teamsters, Fernanda worked as the Lead Field & Campaign Coordinator for the San Diego and Imperial Counties Labor Council. She was instrumental in the reconstruction and revitalization of our 112-year-old labor organization. Fernanda is the first queer women of color in our labor council's history to develop and lead a paid apprenticeship program for college students, execute pro-worker political campaigns in the local, state, and federal level. She also advocated for racial, immigrant, LGBTQ+, education, affordable housing, and environmental justice through empowering our constituency groups, organizing, legislative advocacy and worker action. As first-generation queer daughter of immigrant parents, she lives through a plethora of intersectionality's; therefore, impacting her perspective of society and passion for change. Born and raised in our binational San Diego/Tijuana region, Fernanda is a strong advocate for our most marginalized communities. A proud Alumni of San Diego State university, she received her bachelor's in Social Work and Sociology and participated in various organizations and internships, such as School of Social Work Social Action Committee and the SDSU Consensus Organizing Center. In 2017, Fernanda was humbled to volunteer and serve as the Director of Education and Outreach for the Cesar Chavez Commemorative Committee, facilitating the scholarship process for high school and community college students.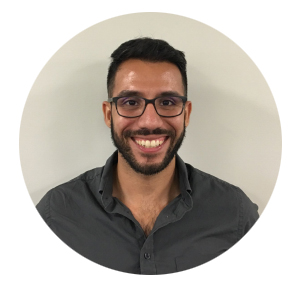 JOSE GUTIERREZ
Pronouns: He, Him, His
Born and raised in Illinois, Jose is a first generation Mexican American and first in his family to attend college. After pursuing his bachelor's in Psychology and working with undocumented youth apprehended by the Department of Homeland Security in the Chicago-land area, he gained a passion for social justice and equality issues in the community. Jose relocated to San Diego in 2014 and has transitioned his career towards Human Resources with a demonstrated history of working in the non-profit organization sector. Jose currently works as a Human Resources Coordinator for Community Catalysts of California, a nonprofit whose mission is to advocate for, empower and support veterans as well as program clients with developmental disabilities across the state of California. He is actively looking at ways to utilize his experience and knowledge in order to better serve the San Diego LGBTQ community. Outside of work, Jose enjoys running the many beautiful trails San Diego has to offer as well as trying new foods and sites around the city.
FOREST HAERR
Pronouns: He, Him, His
Forest is a transgender man who was born and raised in San Diego. He received his Bachelor of Arts in Philosophy at Bard College in Upstate New York and recently became a licensed EMT. He has mainly worked in horticulture, gardening, and landscape design and is passionate about California native plants. He has also worked at book stores and is currently employed as a barista at Black Market Bakery in North Park. He recently began volunteering at the Center with the goal of working with trans and nonbinary youth and looks forward to his continued involvement in the LGBTQ2IA+ community. He hopes to be able to work in the intersections of environmental and social justice.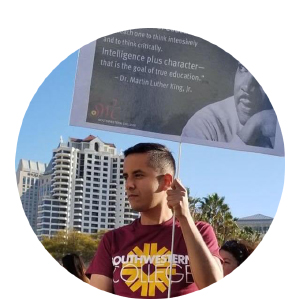 MELKITSEDEQ JORGE HERNANDEZ
Pronouns: He, Him, His
Born in Tijuana, Baja California, Mexico, Jorge is proud of his Mexican heritage, but no less proud to be an American. Since a very young age, he always knew he was gay but due to homophobia and an environment that said that being gay was something wrong, for many years he hid who he was, having to maintain the secret and be a different person to different people. Along with the homophobia he faced, in 2010 Jorge was diagnoses with Hodgkin's Lymphoma – a very deadly form of cancer. The combined fear of his secret being exposed along with facing the possibility of death made him aware of how fragile and precious life really is. Jorge is currently a Liberal Arts major at Southwestern College and also working to get his certificate of proficiency in French. He plans to transfer to SDSU to get a Bachelors degree in International Relations. Jorge is a member of the Associated Students Organization (ASO) at Southwestern College, serving as a Senator and is also the student delegate representing the college as a whole to the Student Senate for California Community Colleges (SSCCC). He hopes to run for and be successfuly elected to the position of Student Trustee for the Southwestern Community College District Board of Trustees. Jorge is highly interested in politics, especially Mexican and American politics, and he has served in an advisory capacity to the current Mexican ruling party MORENA in Tijuana. He speaks Spanish and English fluently, is proficient in Portuguese, and is working on mastering French.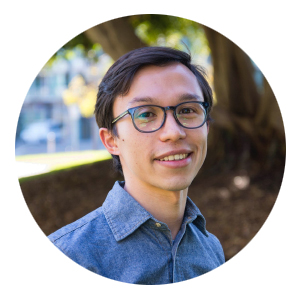 WILSON SAIKI JUNIOR
Pronouns: He, Him, His
Wilson Saiki Junior was born and raised in Brazil and moved to the United States in 2013. He is currently studying Political Science at San Diego City College and hopes to have a career in government or in progressive organizations. He is interested in pursuing his master's degree in public policy. Wilson decided to study political science after campaigning in the 2015-2016 presidential primary election. Even though he's not yet a citizen, Wilson volunteered for Senator Bernie Sanders campaign and learned about the American political system while canvassing and phone banking in Arizona, California, and Nevada. In 2018 he was part of the Students for Economic Justice program with the Center on Policy Initiatives, where he had the opportunity to develop his skills as a community organizer and build a network of progressive allies in San Diego. He also worked with the ACLU on the YES on Proposition 10 campaign, regarding affordable housing and rent control in California. At City College, he is a member of Phi Theta Kappa. He is also the president of the Asian and Pacific Islander Student Alliance and plans to transfer to UC Berkeley or UCSD in the fall of 2019.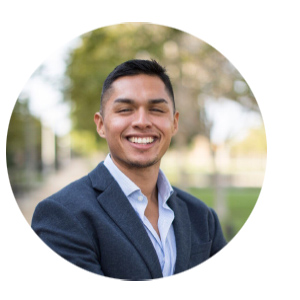 MIGUEL LOPEZ
Pronouns: He/Him/His A San Diego native, Miguel Lopez starts his day at 4:00am at the gym to promote his value of self-care. He is a first-generation college graduate with a passion for health, personal and professional development. He values collaboration, service, community and stewardship which align with the values of his current employment. He serves as the Prospect Research Analyst at The San Diego Foundation where he continuously identifies and builds a pipeline of prospective clients for the Foundation. The Foundation improves the quality of life in all our communities by providing leadership for effective philanthropy that builds enduring assets and by promoting community solutions. In this capacity, he works closely with the Foundation's Vice President of Development and New Business Development Director to discuss development strategy and donor stewardship. Prior to the Analyst role, Miguel worked with the Foundation's Regional Affiliate program facilitating database reporting, event coordination and competitive grantmaking. He's most proud of creating and structuring the Prospect Research Analyst role, a new position at the Foundation. Through YPC, Miguel is eager to collaborate with like-minded individuals looking to advance LGBTQ+ rights in the San Diego region.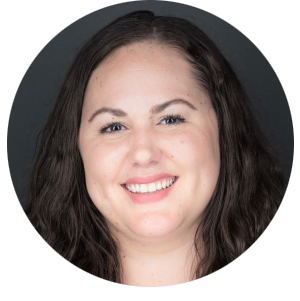 JESSICA NOEL
Pronouns: She/Her/Hers
Jessica is a native San Diegan with a passion for using data-driven decision making to improve the lives of vulnerable youth and their families. She has worked for several nonprofit advocacy organizations, including the Children's Defense Fund, the American Lung Association, and Children at Risk. Jessica currently serves as the lead researcher for career and adult education at Southwestern Community College in the South Bay. In 2017, Jessica earned her Master of Public Policy from UCLA where she was awarded the Luskin Leader Fellowship and spent a year working on local child poverty policy. She holds a B.A. in Psychology and a B.S. in Sociology from Southern Methodist University. At SMU, Jessica was awarded the Outstanding Sociology Senior Award for the Class of 2012 and the Betty Janette Maynard Award for her research on gender inequity in athletics. Dedicated to creating spaces for young and emerging advocates, Jessica joined the board of the Young Nonprofit Professionals Network of San Diego. She served as programming chair in 2018 and began her role on the executive committee in 2019. Outside of work and volunteer commitments, Jessica enjoys spending time with her partner and their anxious rescue dog, Almond.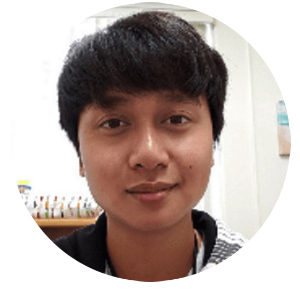 SAM PUT
Pronouns: He/Him/His As a native San Diegan, Sam grew up with all the sun, diversity, and beauty California has to offer. He graduated from San Diego State University (SDSU) with a Master of Social Work degree and Pupil Personnel Services Credential (PPSC), which emphasizes on collaborations with K-12 schools and families. Sam has worked with youth and adults ranging from 3 to 80 years old. Experience includes work as an inclusion instructor for children with special needs, a social rehabilitation counselor for adults with moderate to severe special needs, and a social work clinician for adult refugees with severe mental health conditions. He served as president of SDSU's OUTreach, organizing LGBT+ community events and workshops. He conducted research regarding LGBT+ young adults and stigma, garnering SDSU's Diversity, Inclusion, and Social Justice Award. Sam was 1 of 40 social workers across the country to be selected as a fellow for the Minority Fellowship Program (MFPY), sponsored by SAMHSA to address mental health and substance abuse needs of minority youth. He currently provides mental health services to high-risk adolescents and Middle Eastern refugees. He hopes to continue working with at-risk communities including war refugees and LGBT+ youth. Sam enjoys great food, tennis, and kind company.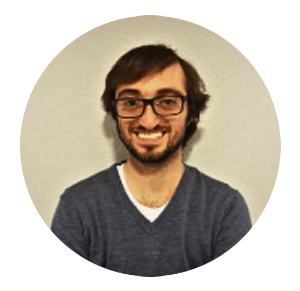 TYLER REICHENSTEIN
Pronouns: He/Him/His
Tyler Reichenstein, an east coast native, has been in restaurant management for most of his adult life, working to try and make his work environment more inclusive and educated on transgender and gender non-conforming issues. In the past year, he has led North County-based work seminars alongside Starbucks staff members on LGBT topics. Before moving out west, he attended universities and high schools as a transgender activist, speaking at Rutgers University, Temple University, as well as many others. Since moving to Oceanside, he previously ran an asexual support group at the North County LGBT center and has continued his activism while hoping to continue pursuing his education. Currently, Tyler is attending Arizona State University to finish his bachelor's degree in sociology.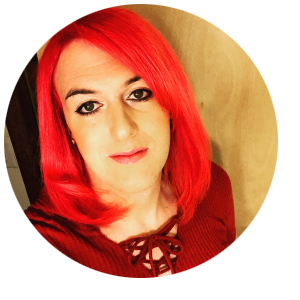 JAE RED ROSE
Pronouns: They, Them, Theirs/ She, Her, Hers Jae moved to San Diego during the summer of 2017. In that that time, they have started their transition and developed a fervent passion for activism. Jae serves on the Board of Directors for The T-Spot and Lambda Archives as well as being on the planning committees for San Diego Trans Pride, She Fest and the Won't be Erased March and Rally. She is a group facilitator at The LGBT Community Center and The Hillcrest Youth Center, and a youth coordinator at San Diego Pride. They are passionate about accessibility, intersectional social justice, and being a positive role model for all of our community.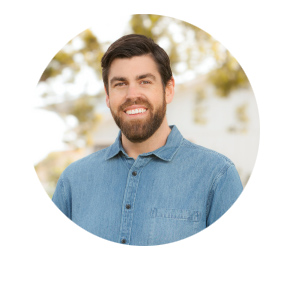 MAKANA ROWAN
Pronouns: He, Him, His
Makana Rowan is a writer, activist and event organizer in the non-profit realm. He is currently Leichtag Foundation's Events Manager where he works with hundreds of local, national and international non-profits to create and execute their events. Prior to his current role there, Makana spent 2 years creating a co-working space for non-profits at the Foundation. As a gay man, Makana has seen the healing power that a truly inclusive space can have. That is why space making has become his passion. Makana recently completed a Schusterman Foundation fellowship for Community Builders in Israel and is a member of Emerging Practitioners in Philanthropy. These experiences led him to the YPC academy where he hopes to apply his skills to the Queer Community specifically. Makana's background is in creative writing. He is a published song writer who has had songs on a number one album. He has also written treatments for many music videos and has published several essays.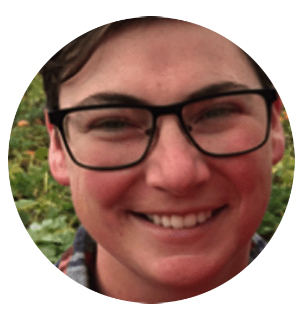 TRISTAN SOTOMAYOR
Pronouns: He, Him, His Tristan Sotomayor is a Georgia native and service member finishing his Naval career in San Diego. He earned his Bachelor of Arts degree in history from Georgia College and State University. After graduating, he worked for a nonprofit doing historic preservation. He contributed to his Georgia community by researching and writing on its local architectural and civil history. Tristan then enlisted in the United States Navy as an Aviation Structural Mechanic where he worked on jets and helicopters. Two years into his naval career he was relocated to San Diego and is happy to now call this city, home. During his time in the navy, he traveled around the world and visited many different cultures and societies. Along the way, he was able to witness the ways in which culture, privilege, and accessibility determine social justice for different people groups. Tristan is working towards an MA in Clinical Counseling and Mental Health. His utmost desire is to become an affective advocate for those who cannot advocate for themselves.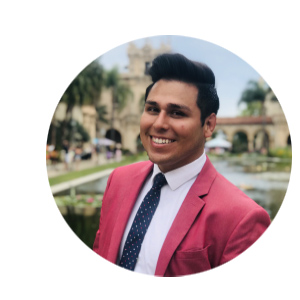 JOSHUA WALDEN
Pronouns: He, Him, His
Josh Walden currently works as a post-bar law clerk as he transitions to a position as an Associate at Fagen Friedman & Fulfrost, LLP, assisting in special education and student matters.  A San Diego native, Josh has an extensive background in education law assisting school districts and students in the Greater San Diego County in different legal matters.  He received his Juris Doctorate from the University of San Diego School of Law and his Bachelor of Arts in Psychology from UC Davis.  Josh has previously worked as a law clerk for the San Diego Unified School District's Office of the General Counsel and as a judicial extern for the Honorable Jill L. Burkhardt.  He has also assisted students from low-income families and students in the foster care system in special education matters with the University of San Diego School of Law's Education and Disability Clinic and the San Diego Volunteer Lawyer Program's Education Law Advocacy Project.  Outside of his professional activities, Josh volunteers with Big Brothers of San Diego County and also sings First Tenor with the San Diego Gay Men's Chorus.
Sign Up For
The Center's E-News