Young Professionals Council Academy Class of 2020
Note: These bios remain static from the time of the participant's graduation from YPC Academy. Many graduates have moved on to new careers, board service, and other activities since the time of this publication.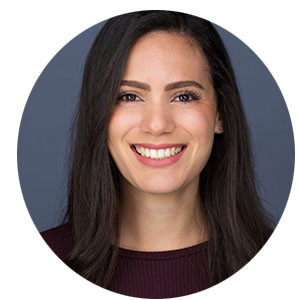 Pronouns: She, Her(s), Ella
Jessica Valencia is currently a Prevention and Community Engagement Specialist at Center for Community Solutions and is passionate about working to end sexual violence and dismantle the roots of oppression. She is always eager to connect and work with others on issues impacting our communities. Jessica was born and raised in San Diego and graduated from San Diego State University, where she received her B.A. in Women's Studies and Spanish, along with a certification in Spanish-English Translation and Interpretation.  Through her experience working with different social justice organizations, she has gained skills in public speaking, conflict resolution and event planning. Jessica is committed to civic engagement and volunteers with the Hermanitas Youth Leadership Mentor Program through MANA de San Diego. On her down time, she enjoys reading, running, and going to concerts.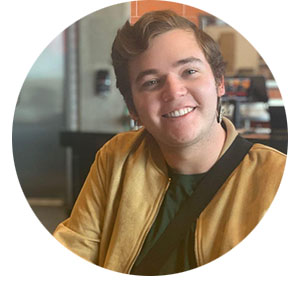 Pronouns: They, Them, Theirs
Thomas Albright is currently a Senior at UC San Diego studying International Relations and working as the Government and Community Affairs Coordinator at the UC San Diego Department of Government and Community Relations. In this position they are a representative for the University as well as the Health System. They have been involved with many of UC San Diego's community efforts, including assisting with UC San Diego's involvement at Health fairs, San Diego Pride, the writing of the Community Health Needs Assessment, and UC San Diego Health's advocacy in the community.  They have been part of the staff diversity association, and the Transgender Non-Binary Community Advisory Board. As an undergrad, they interned in D.C. for a quarter at the D.C. UC office in Research Relations. There they got to do advocacy on the Hill for NASA, among others. Growing up in Long Beach, CA, it was through strong mentorship and support that they have grown to be comfortable with themselves. They currently identify with the terms Queer and Non-Binary. They hope that they can help blaze a path with and for young LGBT+ professionals.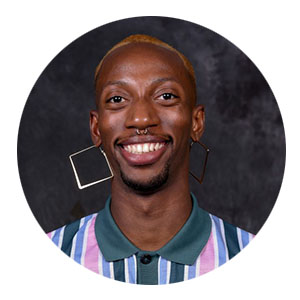 Mannie Brown
Pronouns: They, Them, Theirs, Mannie
Mannie Brown is new to the San Diego area, moving here in July to pursue a degree in Higher Education Leadership from the University of San Diego. They are a Spring 2019 graduate of John Carroll University (JCU), a private Jesuit Catholic institution located in Cleveland, Ohio where they are from. During their time in undergrad, Mannie participated in many leadership opportunities, but they are most remembered for their advocacy for the LGBTQ+ identity on campus. This involved researching and advocating for Gender Inclusive Housing, and protesting the school newspaper for allowing anti-LGBTQ+ hate speech to be printed in multiple versions of the paper. As a recipient of JCU's Leadership Legacy Award in May of 2019, they hope to continue their advocacy while in Graduate school and in San Diego as a whole.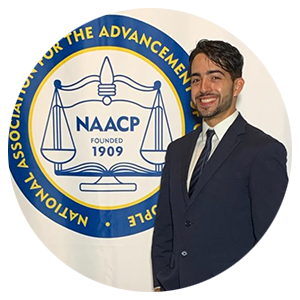 César Augusto Vizcaino Garay
Pronouns: He, Him, His
César Augusto Vizcaino Garay is a first generation, 22 year-old, Mexican-American, Tijuana, Baja California, Mexico, native. Having lived his whole life traversing between two countries Mr. Vizcaino's has experienced  many of the sociopolitical issues that arise with the constant influx of diverse individuals; like him; crossing the Mexcian American border on a daily basis pursuing to create a more substantial future. Mr. Vizcaino is an openly Bisexual male who has dealt with numerous harships that derived from societies outlook in regards to his sexual indentity and overall prefrences. Yet, he has remained resilient throughout his life to be able to achieve his objective of acquiring a well rounded academic education. As a Southwestern College alumni, Liberal Arts major, Student worker at Soutwestern college office of Student Equity, Senator of Student Affairs and delegate of the Associative Student Body (ASO), Cesar has been extremely involved in his institution, events, and community services to ensure the creation of an equitable, diverse, and inclusive environment that is also safe, and informative, for all individuals no matter race, ethnicity, gender or sexual preferences. He aspires to complete a B.A. in the field of international studies, a major in linguistics with an emphasis in Japanese, Chinese and Korean form the University of California SanDiego. Cesar is highly interested in Politics, History, the Arts, Culture and specifically Linguistics, as he is fluent in Spanish and English, proficient in Japanese, is currently working on mastering French, and pursuing Chinese, and Korean.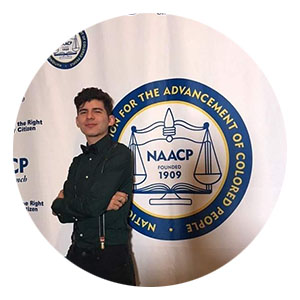 Juan Carlos Sandoval-Rodriguez
Pronouns: He, Him, His
Even though I was born in the US I never lived here growing up. Throughout my childhood I was in 9 different schools, lived in 4 different cities in 3 different Mexican states. In High school not even being jumped on with pepper spray by homophobes deterred me from creating a parent's workshop about the LGBT community. I moved back to Tijuana and have been crossing the border every day for the last 4 years. I study international Business with a focus on French at Southwestern Community College and I was selected to go to Ncore 2019 by the school, I became the ASO Vice-President of Club Affairs after a tumultuous election involving racial tension within our college's Latinx-Black Student Populations and I became instrumental in the establishment of a Coalition government that included everyone from both sides for which I was awarded "Equity Champion" by SDSU's Community College Alumni Leadership group. As a victim of sexual assault and HIV+, my main objective now is to bring awareness to this condition that so many people are affected by, but that most people are scared to talk about, I want to be a leader in literally the most positive way possible.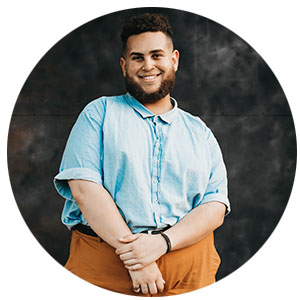 Jordan Daniels
Pronouns: He, Him, His
Jordan Daniels (@johodaniels on all social media) currently works as the Communications Associate at the Leichtag Foundation in Encinitas where he is responsible for continuously designing and adapting social media, websites, emails and other communications tools to grow the Foundation's network, provide effective communications, and help advance social impact in the San Diego community. He identifies as Fat Queer Afro-Jew and has extensive experience as a published writer and photographer for Queer culture, social commentary and fashion. He is also a speaker on belonging in Queer POC and Jewish communities, as well as fat acceptance. You may also see him in the community as the Communications Chair for the San Diego Black LGBTQ Coalition. His finds passion and strength in uplifting marginalized folx and their purpose. Jordan was raised in East Bay Area and obtained his degree in Journalism & Public Relations from Long Beach State University. He credits these two areas for informing his views on diversity, justice and equity. Outside of YPC and work, you'll usually find Jordan perusing the city for the best dirty chai latte, engaging in community events, dancing, and turning the sidewalk into a catwalk.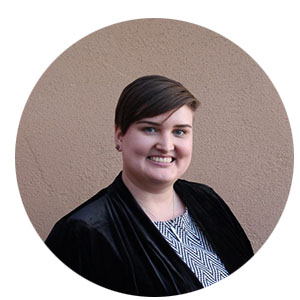 Kendra Sitton
Pronouns: She, Her, Hers
Kendra Sitton is a local journalist at San Diego Community Newspaper Group. She serves as the editor of San Diego Uptown News and Downtown News. They grew up in San Diego and returned after pursuing a Bachelor's in Mass Communications with minors in Sociology and Global Cultural studies at Concordia University Irvine, where they graduated magna cum laude. Their reporting on the LGBTQ+ community have been recognized by the San Diego Press Club. Sitton's articles on San Diego Police Department's policies regarding transgender civilians and Dr. Lillian Faderman's history of lesbianism received awards in 2019. She is most proud of her work tracing the intersection of religion and queer people. Sitton plans to continue writing and reporting on issues that matter.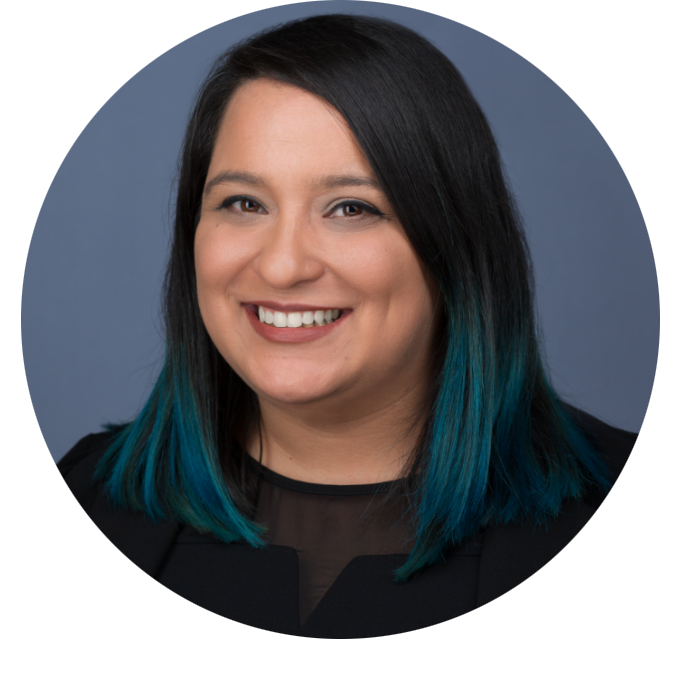 Melanie Mijares
Pronouns: She, Hers, Ella
Melanie (she/hers/ella) is a queer, chicanx feminist raised in National City, CA. She is a graduate from San Diego City College and San Diego State University (SDSU), where she obtained a B.A. in Sociology with a minor in Counseling & Social Change. Mel currently serves as Bilingual Community Outreach Coordinator for San Diego Pride. In this role, Mel works closely with Pride staff and volunteers to provide accessible and culturally sensitive programming to Latinx and Spanish-speaking communities in San Diego and across the US-México border. Before joining Pride, Mel worked with programs that aimed to increase access to higher education and improve retention for low-income, first-generation college students of color. These programs include: MANA de San Diego's Hermanitas Youth Leadership Mentor Program, SDSU's Educational Opportunity Programs & Ethnic Affairs (EOP), the Transfer Bridge Program and Compact for Success. Mel also volunteers with community organizations that share her goals and values. She volunteers with the American Civil Liberties Union (ACLU), California Latinas for Reproductive Justice, MANA's Advocacy Committee and the Hermanitas Program Leadership Team. During her free time, Mel enjoys live music, traveling and obsessing over cats.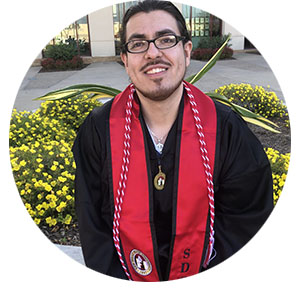 Joshua Piedra
Pronouns: He, Him, His
A San Diego native, Joshua Piedra was raised by his mom, aunt, and abuela. Josh personally understands the challenge that inequality poses for the community since he's struggled with poverty for most of his life. Facing this adversity growing up has shaped him into the progressive, empathetic, and community-oriented person he is today. His passion to end injustice gave him the drive to graduate high school and attend San Diego State University. However, Josh continued to face obstacles and barriers while in college. He overcame these hardships with his community's support and encouragement, becoming the first person in his family to graduate with a B.A. in Political Science. Since graduating, Josh has been actively involved with his communities. Josh was a participant of the 2019 Neighborhoods Rising Institute, run by Alliance San Diego. Upon completing the NRI Program, he was honored with certificates of recognition on behalf of Alliance San Diego, State Senator Toni G. Atkins, California Assemblymember Lorena Gonzalez-Fletcher, and County Supervisor Nathan Fletcher. He strives to continue learning and become a better advocate to best serve marginalized communities.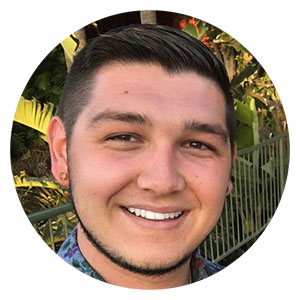 Tyler Vazquez
Pronouns: He, Him, His
San Diego native, Tyler Vazquez (he/him/his), is the Marketing and Communications Coordinator for San Diego Pride where he coordinates the marketing for San Diego's largest civic events, the San Diego Pride Parade and the San Diego Pride Festival. Tyler received his associates in Merchandise Marketing from The Fashion Institute of Design & Merchandise (FIDM), where he helped oversee the digital marketing efforts for the San Diego Chapter of FIDM's MODE Magazine. In 2017, Tyler received his Bachelor Degree in Marketing & Management from the Art Institute of California, San Diego. A big part of Tyler's life includes teaching dance. He teaches at Arts in Motion and their non-profit, Arms Wide Open, which is dedicated to enriching the lives of children and adults with special needs by fostering caring social environments and creating opportunities for recreation and participation in the arts. When he's not advocating for the LGBTQ community at Pride or dancing, Tyler enjoys spending time with his partner and their two dogs named Mr. Bentley and Royce.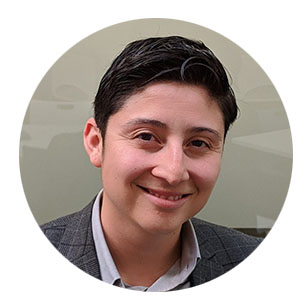 Roxanne Suarez
Pronouns: She, Her, Hers
Roxanne moved to San Diego County in 2013 when she transferred from Riverside Community College to UC San Diego. There she earned her BA in Bio-Cultural Anthropology and minored in Science Technology studies. Following her graduation in 2015, she began her career in the non-profit sector at 2-1-1 San Diego. Over the last 4 years at 2-1-1, she has served in several roles as a coach and trainer. She currently works with partner organizations across San Diego county to improve systems of care. Roxanne wants to see greater health and social equity in San Diego and beyond. She is incredibly excited to join the 2020 fellowship and to engage with LGBTQ+ advocates.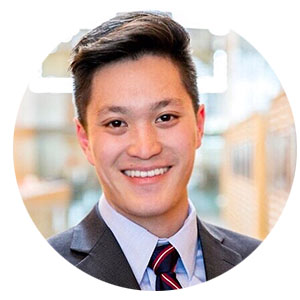 Kevin Terry Lee
Pronouns: He, Him, His
Kevin Terry Lee is the current Environmental Impact & Compliance Specialist at Dr. Bronner's, the top-selling organic and fair trade body care and food company in North America. At Dr. Bronner's, Kevin tracks the company's environmental footprint, oversees environmental compliance, and co-chairs the Dr. Bronner's cross-departmental Green Team. He also helps create sustainability programming, such as establishing the company's first-ever Earth Week. Additionally, Kevin serves as a founding board member of the San Diego Queer Asian, Pacific Islander, Middle Eastern, and Desi American (QAPIMEDA) Coalition. He finds it an incredible privilege to work alongside other talented folx to build out programming and a sense of belonging for the queer APIMEDA community in San Diego. Before Dr. Bronner's and QAPIMEDA, Kevin lived in San Francisco, where he was the Green Business Associate with the city's Department of the Environment. He has also conducted environmental research at the Brookhaven National Lab, Argonne National Lab, and the Field Museum of Natural History. Kevin holds an A.B. in Biology from Vassar College and a Master in Environmental Management from the Yale School of Forestry & Environmental Studies. At Yale, he co-chaired Out in the Woods, the LGBTQ Student Interest Group.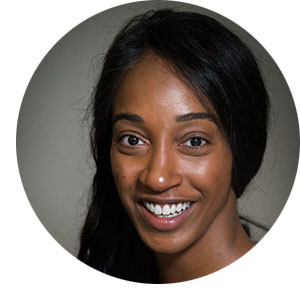 Alicia Crawford
Pronouns: She, Her, Hers
Alicia Crawford is currently a Lieutenant in the United States Navy, stationed in San Diego. Originally from Dallas, Texas and raised in Kingston, Jamaica, she graduated from the United States Naval Academy in 2013 with a Bachelor of Science in Oceanography.  As a Surface Warfare Officer in the Navy, she has led and managed hundreds of sailors, overseen multi-million dollar contracts, and has been entrusted with the responsibility of navigating a naval warship across the Pacific Ocean. Her passion is diversity, inclusion and creating an equitable space for everyone. As a Black, Gay, Christian, Woman in the military, she understands the importance of finding one's voice and learning to stand comfortability in one's truth. Alicia is an active volunteer in her church, Newbreak Hillcrest, and volunteer coach at the YMCA. Through her community outreach she hopes to serve as a positive role model for those who are struggling to find their place in the world. Alicia is a graduate of LEAD San Diego Advance 2019 cohort and is looking forward to continued growth, both professionally and personally, through the Young Professional Council Academy at The Center.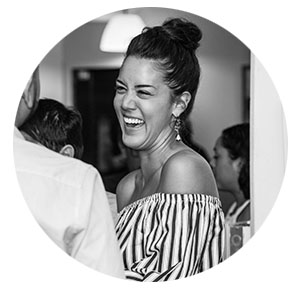 Carolyn Osorio
Pronouns: She, Her, Hers
Carolyn Osorio has a BFA in Theory, Criticism, and History of Art and Design from Pratt Institute in Brooklyn and has worked in communications and community building for a variety of arts and culture organizations in both New York and San Diego. She currently works as a digital engagement and marketing consultant for San Diego nonprofits, serves as Communications Co-Chair for the Rising Arts Leaders San Diego Steering Committee, and writes for The Coronado Times. She is an artist, muralist, and curator who runs a public art project in Barrio Logan, the Mint House Project, which presents local artists responding to themes of social justice ranging from immigration to equality to LGBTQ+ pride. She is passionate about advocating for and creating platforms and spaces that give a voice to those who are (too often) ignored and/or discounted.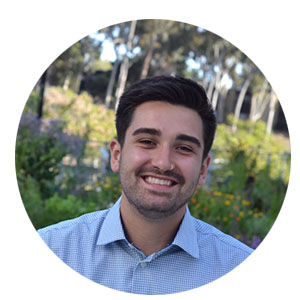 Nic Zinter
Pronouns: He, Him, His
Nic Zinter is a third-generation San Diegan currently representing Supervisor Nathan Fletcher as a Community Representative and Communications Manager. After graduating with honors from UC Santa Cruz, he moved to the Bay Area, where he worked in refugee resettlement and case management for individuals struggling with chronic homelessness and HIV. He returned to San Diego in 2016, where he was introduced to political organizing with the San Diego County Democratic Party. In 2017, he began a full-time master's program at the UC San Diego School of Global Policy and Strategy, where he focused on Southeast Asian politics and the underlying causes of ethnic conflict and civil wars. Before graduating, Nic pursued a summer internship with the United Nations Development Programme in Bangkok, Thailand, where he worked with a small but dedicated team of individuals working to strengthen LGBTI civil society in Asia. As an advocate and public policy professional, Nic loves engaging with the public to make sure that everyone has a seat at the decision-making table.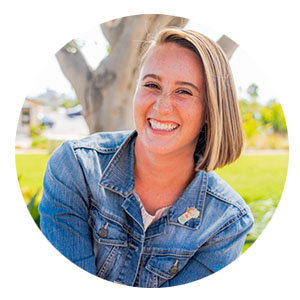 Megan Freeman
Pronouns: She, Her, Hers
Megan Freeman was born and raised outside of Los Angeles in the suburb of Walnut, California. She received her Bachelor of Science in Sustainable Agriculture and Food Systems from UC Davis. Shortly after graduation Megan worked for the nonprofit Pathways In Education where she led ethnically and socioeconomically diverse high school students in experiential learning programming . She wrote curricula for and ran a program centered around sustainability, food justice, and leadership on a certified organic farm in Mendocino County. Needing a change from the NorCal weather, Megan moved to Encinitas to work as the Education Coordinator at Coastal Roots Farm. In her role, Megan has the privilege to provide food and environmental education for students that do not typically have access to outdoor experiences, while working to cultivate community through nature-based programs. As an educator, Megan strives to be an open and proud leader for young students and sees the importance in creating intentionally inclusive spaces for students that may be grappling with understanding their own complex identities. Megan enjoys eating new foods while traveling and loves being outdoors- hiking, camping, or climbing.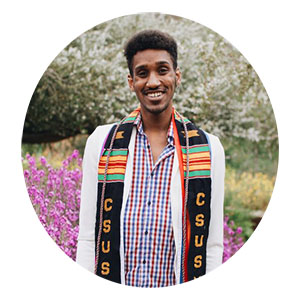 Korie Houston
Pronouns: He, Him, His
Korie Houston is currently the Programs and Operations Coordinator at the UC San Diego LGBT Resource Center. He's responsible for day to day center functions and logistics, supervising the student employees on the operations side and overseeing the execution of weekly student programming. Korie has lived in San Diego most of his life moving here at a young age in a military family. His introduction to LGBTQIA+ work and advocacy started at California State University of San Marcos where he worked on campus at the LGBTQIA+ Pride Center and The Gender Equity Center as a peer educator. The work in those spaces included SafeZone trainings, volunteer coordinating & planning out campus wide pride events. Korie's a pretty familiar face in Hillcrest, formerly interning at The Rage Monthly Magazine,  he then jumped into a new role at LGBTQ SD news writing his column; Houston We Have A Problem where he writes articles about night life and social issues. You can also find him serving up sass at Baja Betty's as the hostess with the most. Korie identifies as an out and queer black man who wants to continue to speak up on issues regarding race and gender identity and to empower people to utilize diversity and intersectionality as more than just buzz words.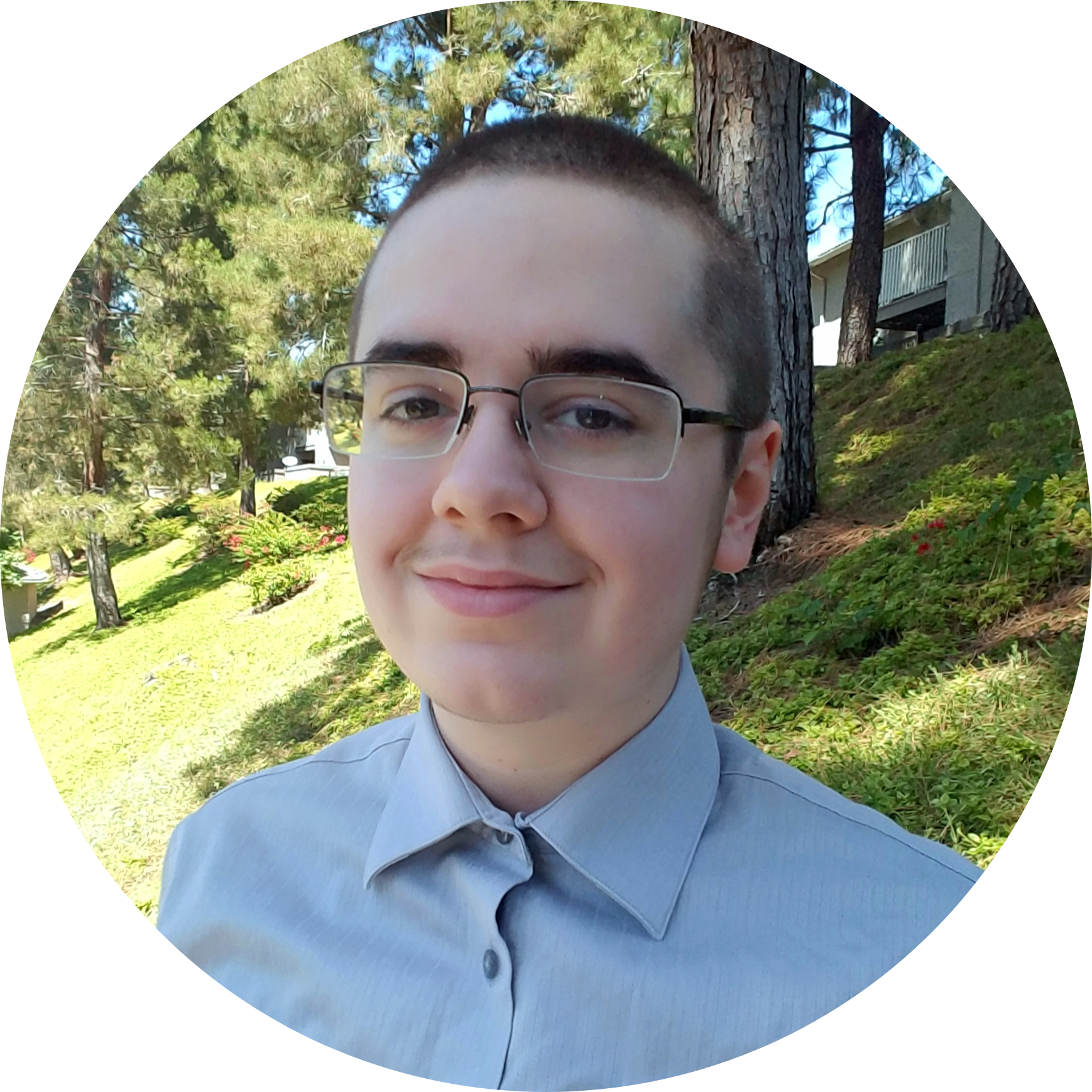 Shae goodman
Pronouns: They, Them, Theirs
Shae is a queer, nonbinary young adult who grew up in San Diego and has been an active member of the LGBTQ community since 2012. Through their own unique experiences growing up, they know firsthand the need for understanding and the importance of intersectionality. Even as just a teenager, they had a passion for advocacy work and participated on multiple panels regarding awareness and acceptance of LGBTQ youth in medical and educational environments. Currently, they serve the community by being a beacon of positivity and support for their peers, and they hope to continue advocating for LGBT rights and acceptance on increasingly larger scales.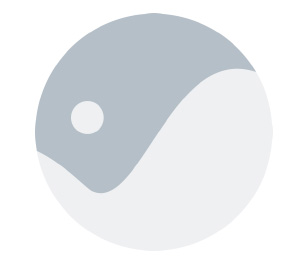 Pronouns: She, Her, Hers & They, Them, Theirs
My name is Julianne Shuman and I'm a native San Diegan. I work as an Admissions Coordinator at a local Substance Abuse and Mental Health Rehabilitation Center and I am a Certified Alcohol and Drug Counselor for the past 7 years. Previously I worked at a Private Psychiatric hospital as a Treatment Coordinator, facilitating groups, completing substance abuse assessments and individual sessions. I'm really passionate about the work I do and I owe a lot of thanks to The Center and their TAY services. I went to the Youth Center as a teenager back when it was on Fourth and Robinson, I also lived at Sunburst Youth Housing and it has always been a goal of mine to give back and support the youth and TAY programing once I was in a position to do so. I have a certificate in Alcohol and Drug Dependency Studies and I'm back in school to finish my Bachelor's and Master's, seeking to become a Licensed Professional Clinical Counselor. Thank you all I'm excited to meet you Saturday.
Sign Up For
The Center's E-News