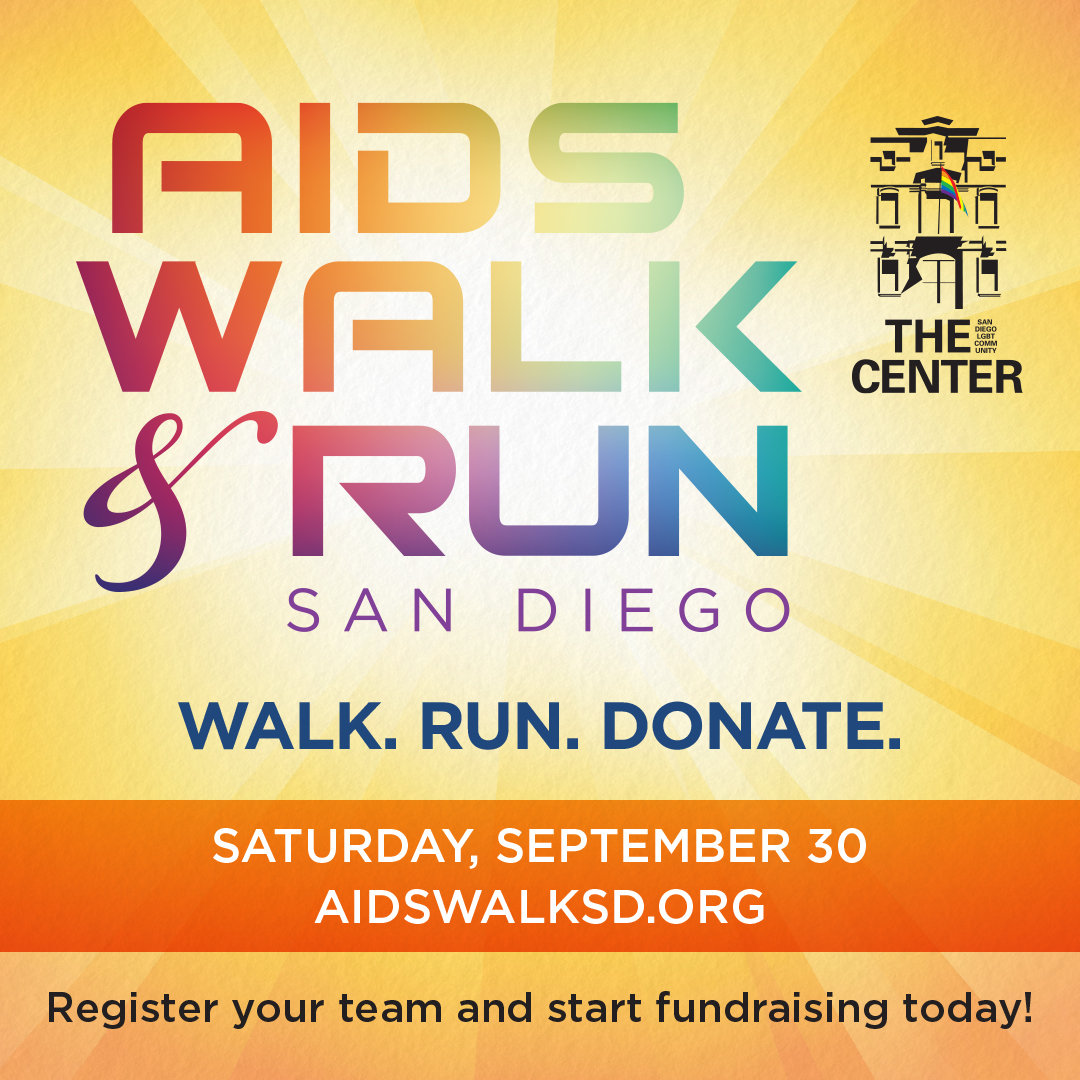 AIDS Walk & Run San Diego 2023
AIDS Walk & Run San Diego – San Diego's largest HIV fundraising event – will take place Saturday, Sept. 30 with an opening ceremony, live musical performances, recognition of top teams and fundraisers, T-shirt distribution, booths spotlighting our event sponsors and funding recipients, a remembrance altar, and remarks from our most committed community leaders. Teams will be able to pick up their coveted yellow shoes for their amazing team fundraising and Extra Mile Club members will be invited to take a photo in the throne with their signature crowns.
AIDS Walk & Run San Diego is a way to remember those we've lost to HIV/AIDS and to raise critically needed funds to support services for those impacted by HIV today.
This event also promotes invaluable HIV education. Today, we have effective tools to combat HIV, and to prevent its spread. AIDS Walk & Run San Diego remains committed to supporting those efforts, including:
– HIV testing on at least an annual basis
– Knowing your HIV status and that of your partner/s
– Utilizing condoms, PrEP and PEP
– Staying connected to medical care and medication to get to/maintain undetectable viral loads
By supporting and implementing these interventions, we can #BeTheGeneration that helps end new cases of HIV!
Register at: https://donate.thecentersd.org/event/aids-walk-and-run-san-diego/e495005