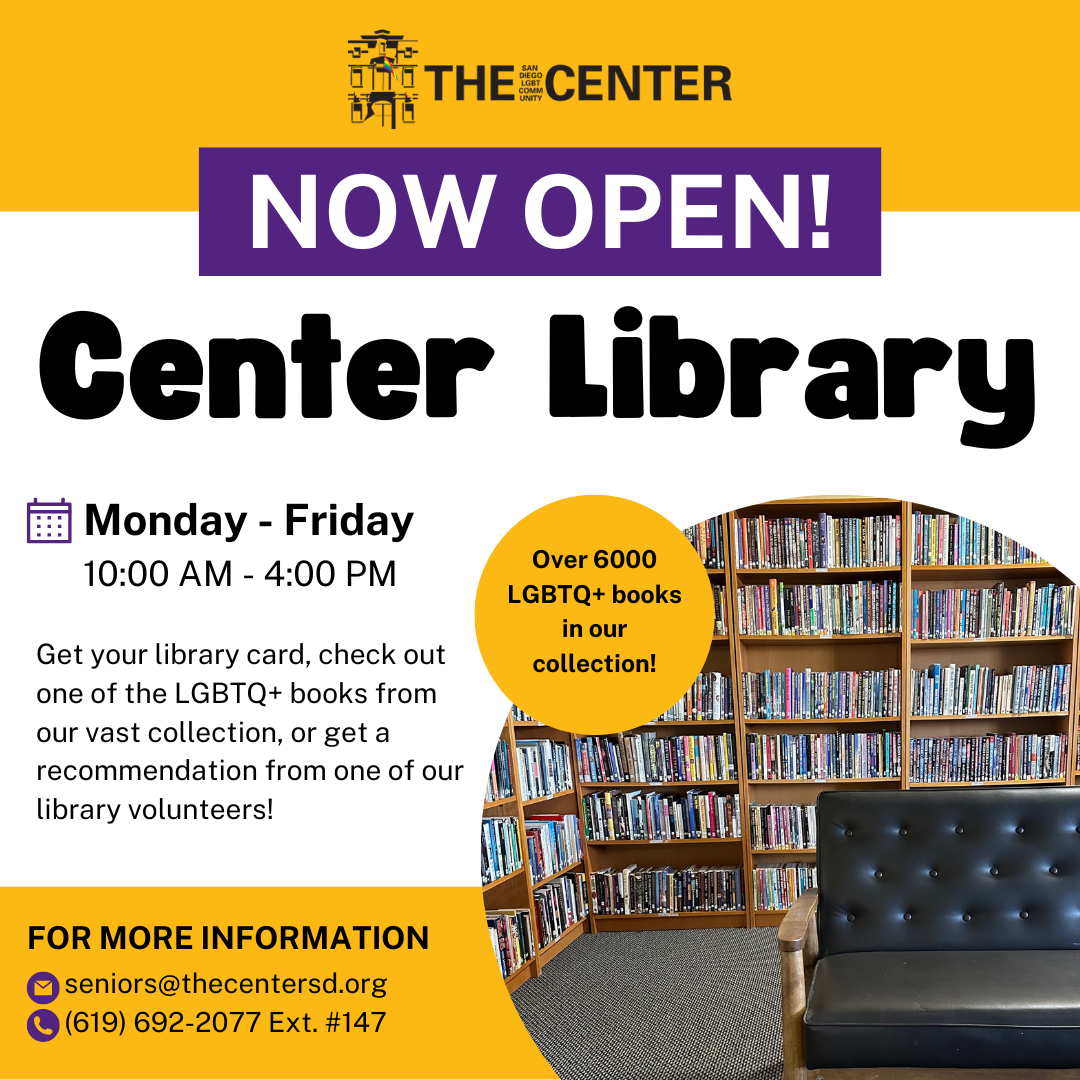 Center Library is open Monday-Friday, 10AM-4PM
The Center's Library is now open! Get your library card, check out one of the LGBTQ+ books from our vast collection, or get a recommendation from one of our library volunteers!
Open Monday-Friday, 10AM – 4PM
For more information, please contact seniors@thecentersd.org or 619.692.2077. extension 147.