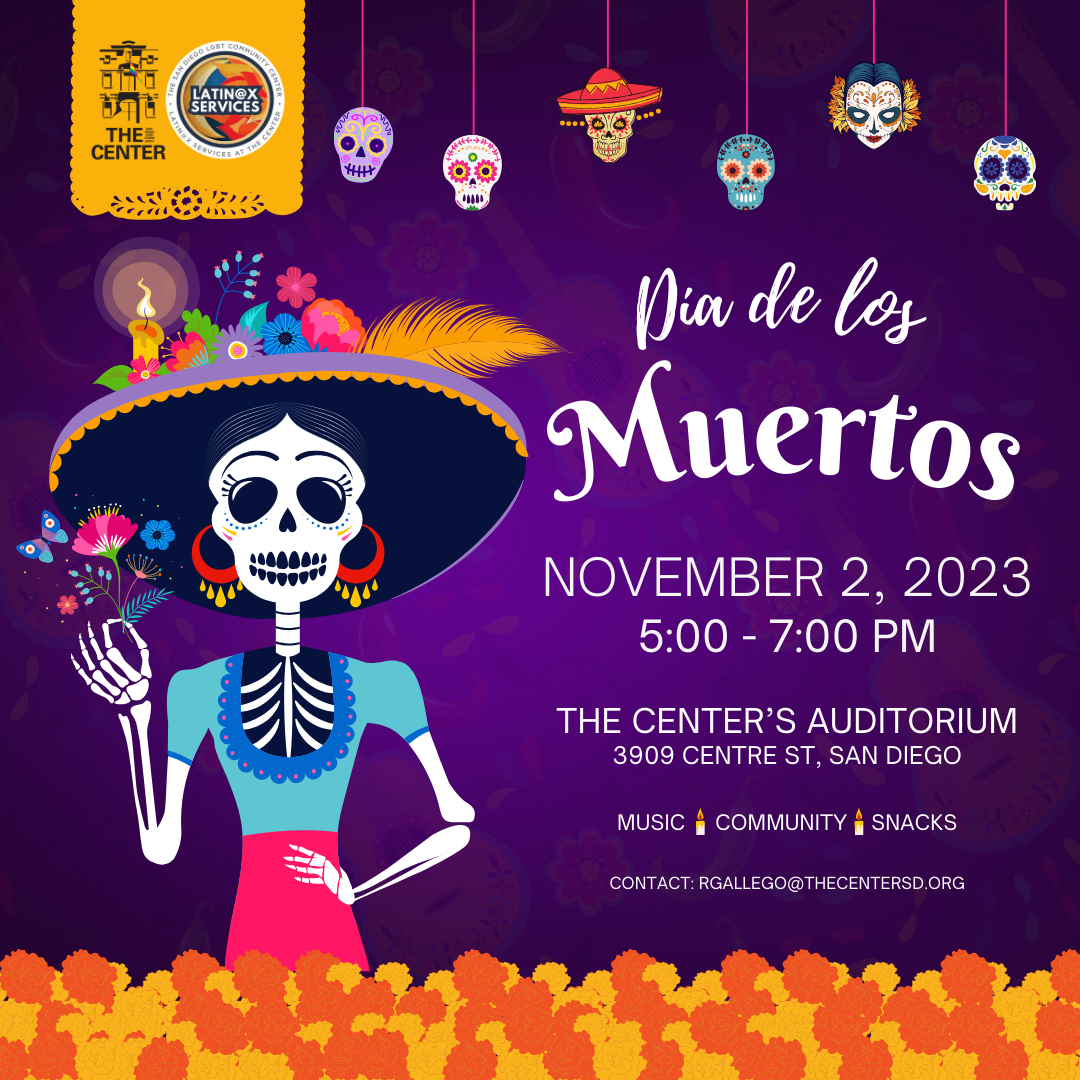 Dia de los Muertos Community Event 2023
Join Latin@x Services at The Center this Día de Los Muertos, where you will have the opportunity to contribute to a community altar to commemorate those we've lost. You can bring a picture or item to dedicate, and we will also have materials available so you can create something during the event.
When: Thursday, November 2nd, 2023, 5-7 pm
Where: 3909 Centre Street San Diego, CA – Auditorium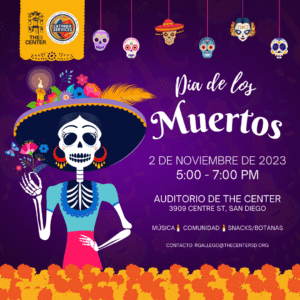 Únete a los Servicios Latin@s en The Center este Día de Muertos donde tendrá la oportunidad de contribuir a un altar comunitario para conmemorar a nuestros seres queridos que hemos perdido. Puede traer una foto o algo para dedicarles. Igual tendremos materiales disponibles para que pueda crear algo durante el evento.
MÚSICA. COMUNIDAD. SNACKS/BOTANITAS.
¿Cuándo?: jueves 2 de noviembre 2023, 5-7 pm
¿Dónde?: 3909 Centre Street San Diego, CA – Auditorio