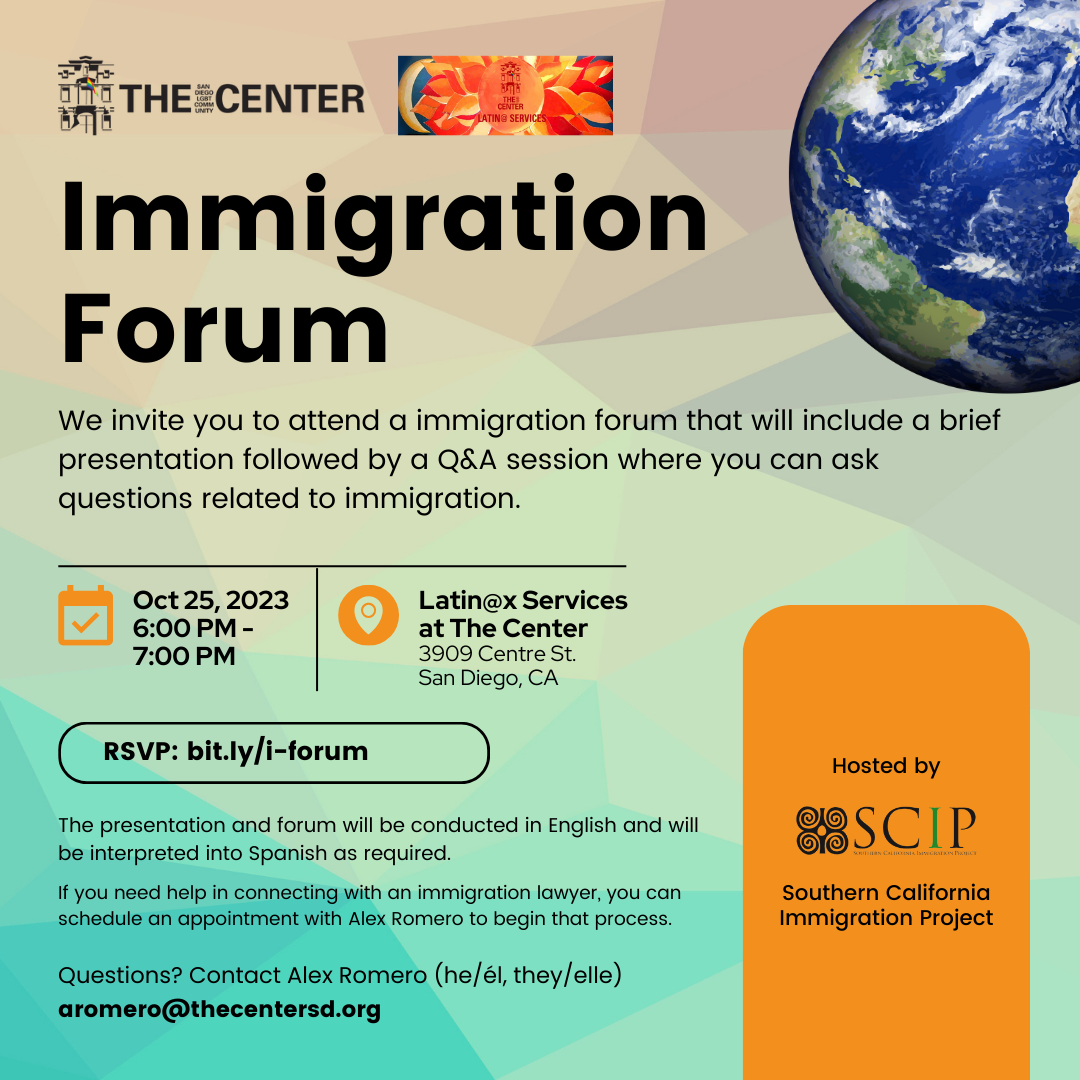 Immigration Forum – October
We invite you to attend an Immigration Forum that will include a brief presentation followed by a Q&A session where you can ask questions related to immigration.
The presentation and forum will be conducted in English and will be interpreted into Spanish as required. If you need help in connecting with an immigration lawyer, you can schedule an appointment with Alex Romero to begin that process.
When:  October 25. 6:00 pm – 7:00 pm
Where: The San Diego LGBT Community Center, 3909 Centre Street
Contact: aromero@thecentersd.org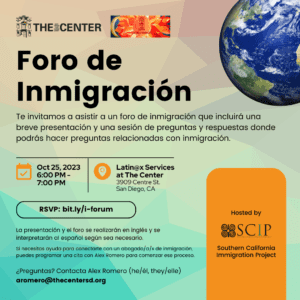 Te invitamos a asistir a un foro de inmigración que incluirá una breve presentación y una sesión de preguntas y respuestas donde podrás hacer preguntas relacionadas con inmigración.
La presentación y el foro se realizarán en inglés y se interpretarán al español según sea necesario. Si necesitas ayuda para conectarte con un abogado/a/x de inmigración, puedes programar una cita con Alex Romero para comenzar ese proceso.
¿Dónde?:  25 de octubre. 6:00 pm – 7:00 pm
¿Cuando?: The San Diego LGBT Community Center, 3909 Centre Street
Contacto : aromero@thecentersd.org