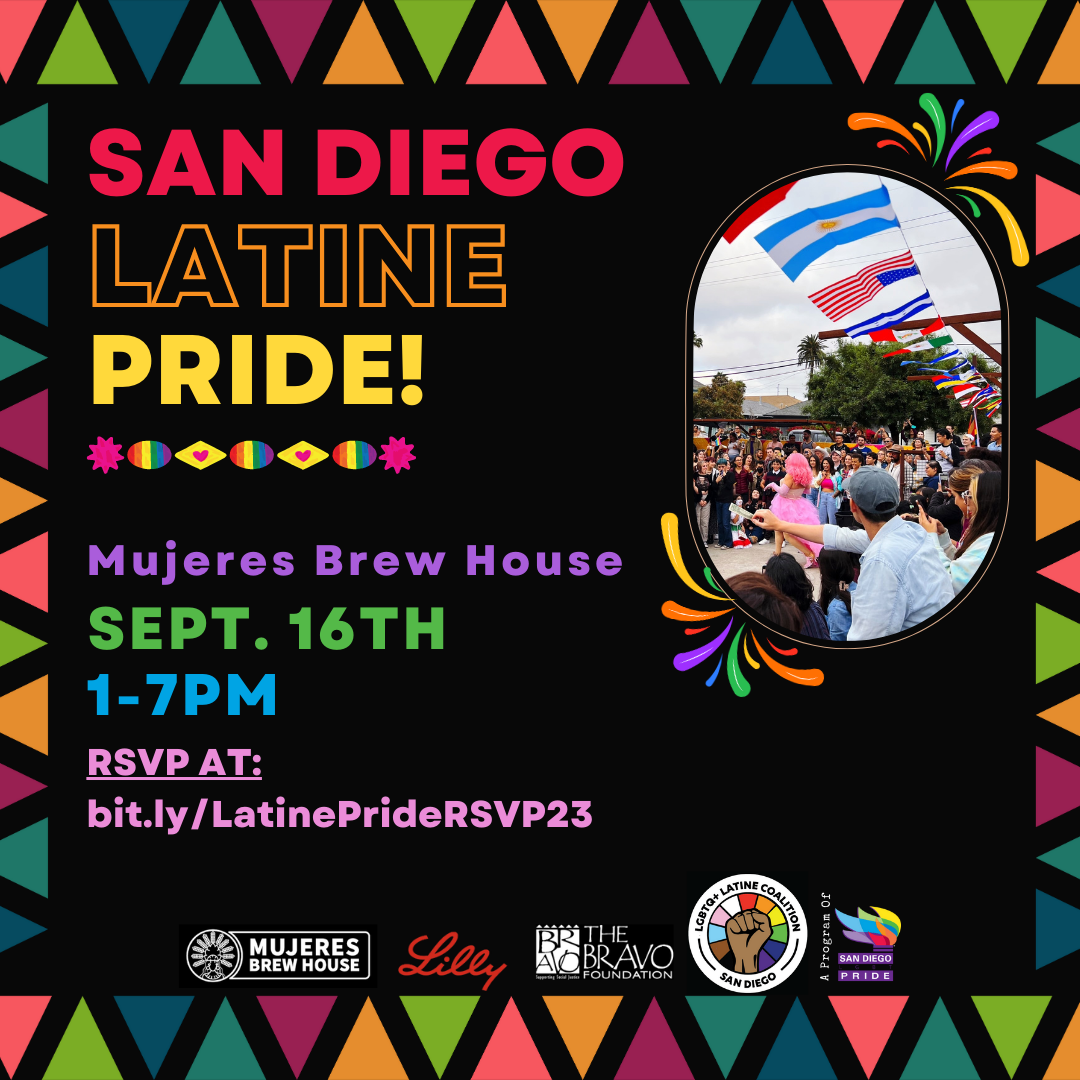 Latin@x Services at San Diego Latine Pride
Join Latin@x Services at the LGBTQ+ Latine Coalition's 3rd annual Latine Pride Celebration. This is a space for folx to embrace the vibrancy of our community and celebrate the pure joy of our Queer Latinidad.
Join us for music, food, community resources, vendors, performances, and opportunities to connect!
Únete con Latin@x Services en la tercera celebración anual del Orgullo Latine /Latine Pride Celebration de la Coalición Latine LGBTQ+ / LGBTQ+ Latine Coalition. Este es un espacio para que la gente abrace la vitalidad de nuestra comunidad y celebre la alegría pura de nuestra Latinidad Queer.
¡Únete a nosotros para disfrutar de música, comida, recursos comunitarios, proveedores, actuaciones y oportunidades para conectarse!