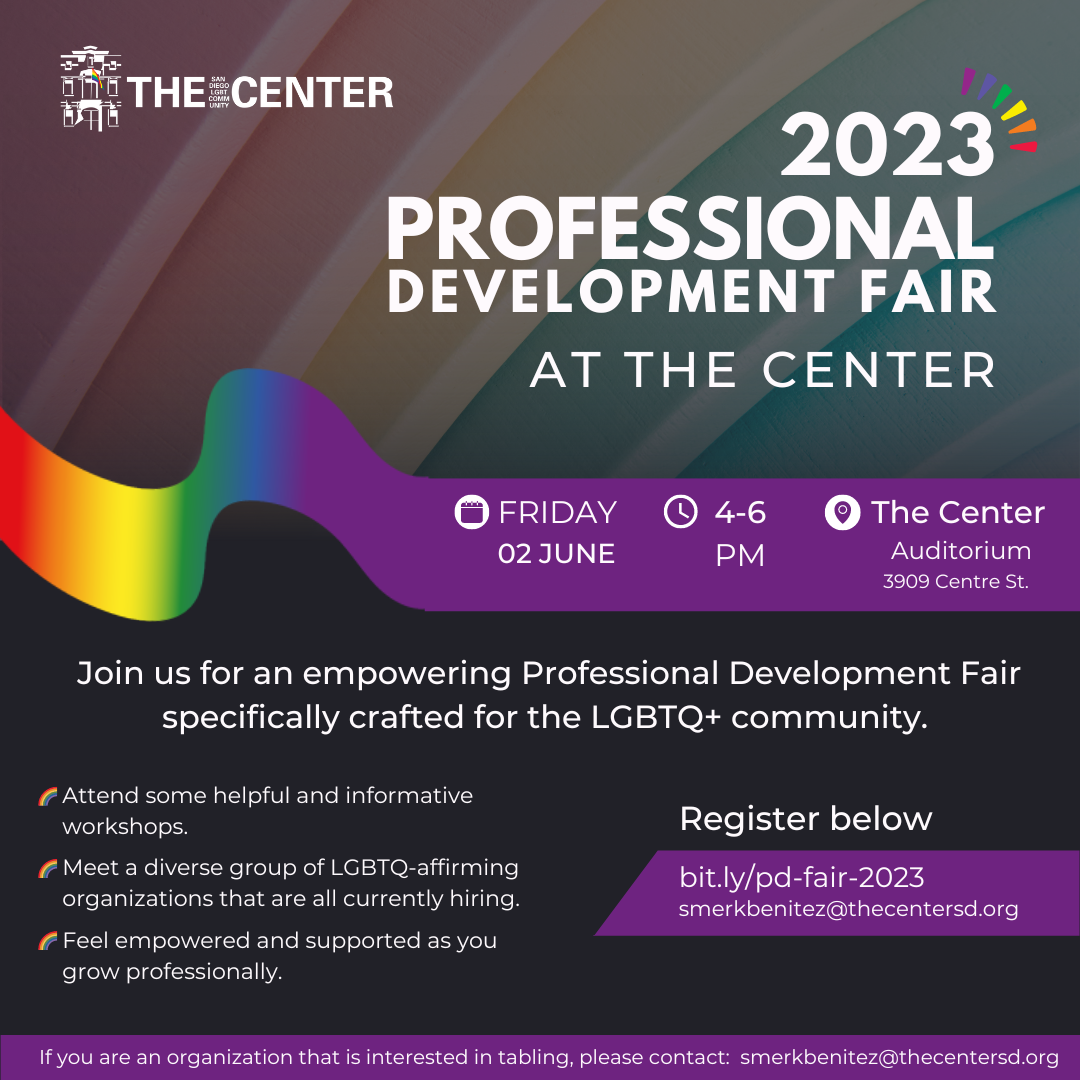 Professional Development Fair 2023
Join us for an empowering Professional Development Fair specifically crafted for the LGBTQ+ community.
Attend some helpful and informative workshops.
Meet a diverse group of LGBTQ-affirming organizations that are all currently hiring.
Feel empowered and supported as you grow professionally.
Register here: bit.ly/pd-fair-2023 
If you are an organization that is interested in tabling, please contact: smerkbenitez@thecentersd.org
Where: The Center, Auditorium, 3909 Centre St.
When: 02 June
Time: 4:00 PM- 6:00 PM
Feria de Desarrollo Profesional
Acompáñanos a la Feria de Desarrollo Profesional, diseñada específicamente para la comunidad LGBTQ+.
Asiste a los talleres informativos.
Conoce las vacantes de las diversas organizaciones que promueven un ambiente seguro LGBTQ+.
Crece profesionalmente en un entorno de apoyo y empoderamiento.
Regístrate hoy: bit.ly/pd-fair-2023 
Si es una organización que está interesada en participar, comuníquese con: smerkbenitez@thecentersd.org
Lugar: The Center, Auditorio, 3909 Centre St.
Fecha: 02 de junio
Hora: 4:00 PM- 6:00 PM