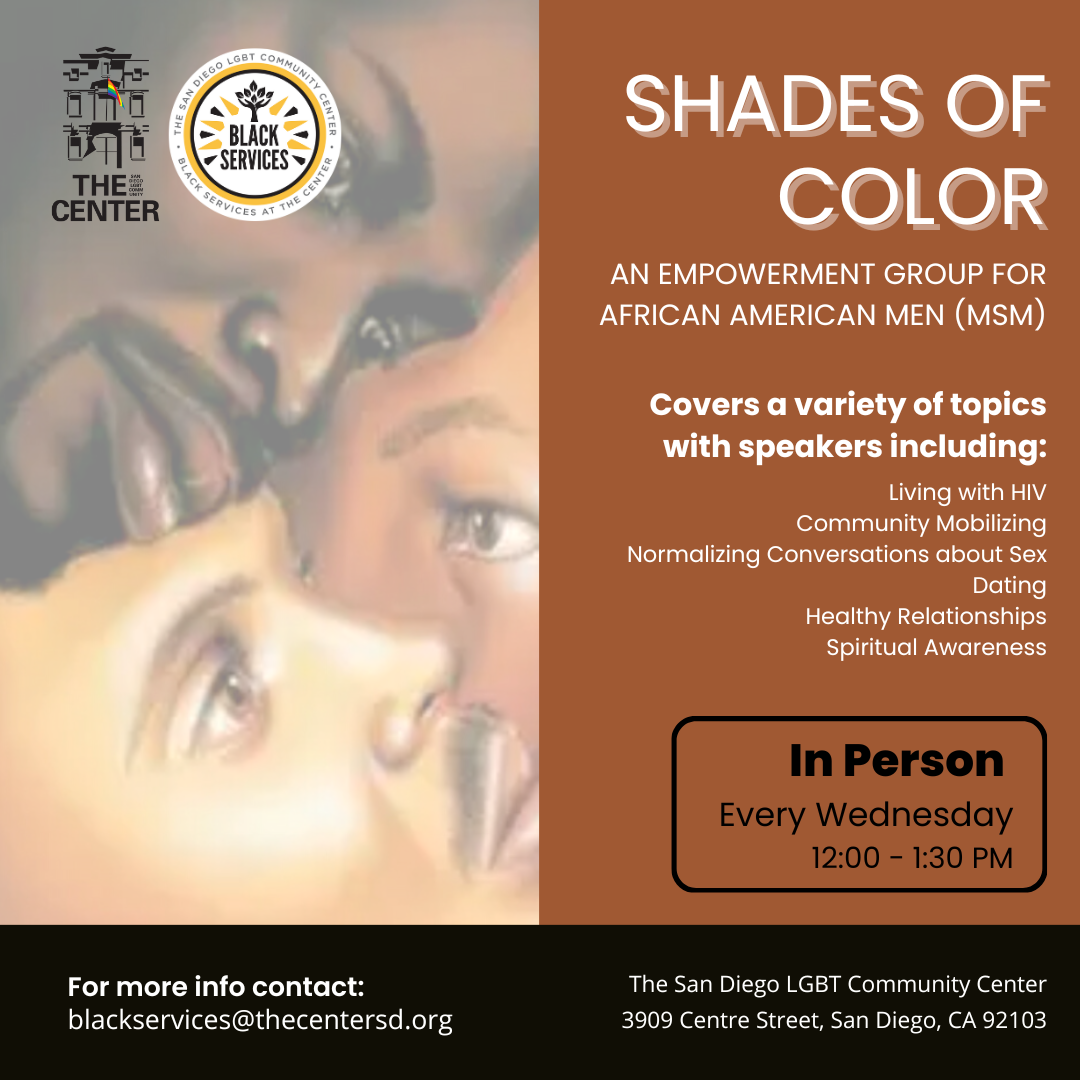 Shades of Color – Discussion Group (In Person)
Join us for a peer-led empowerment group for Black queer men (MSM). Topics with speakers include: living with HIV, normalization about sex, community mobilizing, dating, healthy relationships, spiritual awareness, self healing, and much more.
**This group is intended for people who identify as Black men who have sex with men. We want to center those voices in this space and discuss topics relevant to this community.