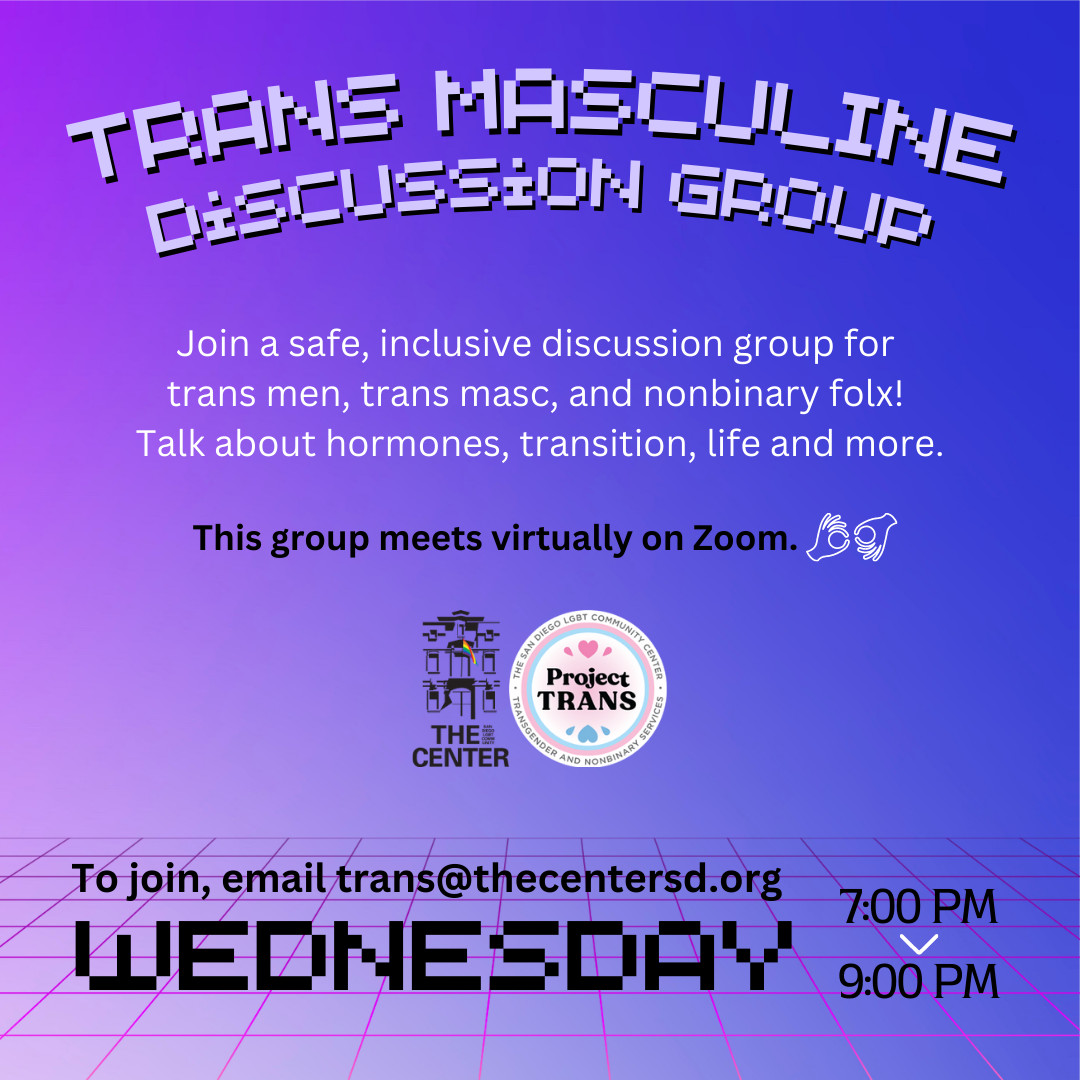 Trans Masculine Discussion Group (Virtual)
This group serves as a social gathering space for transmasc individuals to discuss and receive support and/or guidance on transitioning and life events. Transmasculine is an umbrella term used to describe someone who was assigned female at birth and who identifies either their gender identity or gender expression as masculine in any way. Transmasculine community members include but are not limited to: transgender men, demiboys, nonbinary, two-spirit, and gender-fluid people. People questioning and exploring their gender are always welcome!
ASL is confirmed for this event.
When: Wednesdays, 7-9:00pm
Where: Virtual via ZOOM

Contact: For more information and a ZOOM invitation contact our transgender and nonbinary services at trans@thecentersd.org or 619.692.2077 x162.